Isle of Palms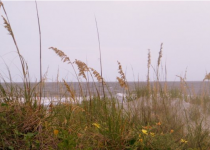 BY: Guest Blogger
Kane Hollingsworth is back in the States from a semester in Spain and itching for some southern food and hospitality. She's a Charlotte, NC, native who is spending her summer interning with...
BY: Tim Brennan
Getting high. Aw, man, it's better than therapy. When life gets frustrating, I like to get high. It's cheaper than talking to a therapist in an office, I can do it on a whim, and sometimes it opens...
BY: Rory Gruler
BY: Renae Brabham
Every year when she was growing up, my oldest daughter would hide my Elvis Christmas CD. It wasn't because she didn't like that hunka hunka burning love—it was the song "Blue Christmas" that she...
BY: Instant Grit
By reading posts like Vintage Kitchen Covet and Stone Cold Sexy, we know interior designer and Grit gal Cortney Bishop is brimming with bright ideas. Well, in the August...
BY: Renae Brabham
BLOG OF THE WEEK: Let's slow our roll a bit and sail into the weekend. The Grit team thinks Renae's lyrical "Mornings on the Coast"—sprinkled with lovely images like "the peekaboo line of fire"—...
BY: Renae Brabham
I was flying out of the door with a backwards glance at the clock. Darn, forgot my "Go to heck hat." Oh well. Some things God is a stickler about and sunrise is one of them. Crossing the bridge to...