Isle of Palms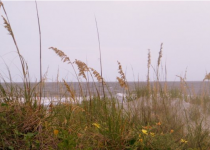 BY: Guest Blogger
Whether you're downtown or on the beach, there's bound to be sand in your house left from Folly, Sullivan's, or IOP. But that's just another one of the things we love about living in the Lowcountry.
BY: Tim Brennan
When done right, getting high can be a very, very good thing. Therapeutic, even. My wife and I did so the other day--from Sullivan's to Seabrook, we were way up there. Here are 15+ pics from the trip
BY: Rory Gruler
Reckless filming begins (fake news vans and all), a boozed up driver nearly drives off the Ravenel, we show we're not snobs, Comcast still sucks, a shark gets aggressive on IOP, & more. Catch up here!
BY: Renae Brabham
My eldest daughter once vowed that she would never do two things: Listen to Elvis' "Blue Christmas" ever again or wear a black one-piece swimsuit. Here's how I schemed to have her to do the first
BY: Instant Grit
One of our very own Grit gals WOWS on the pages of Charleston magazine's August issue—you won't believe these photographs (or this super spa of a master bath)
BY: Renae Brabham
Let's slow our roll a bit and sail into the weekend. The Grit team thinks Renae's lyrical post—sprinkled with lovely images like "the peekaboo line of fire"—is sure to do the trick
BY: Renae Brabham
Some things God is a stickler about and sunrise is one of them—a literary snapshot of our shore at first light