Hunter Gardner's Blog Posts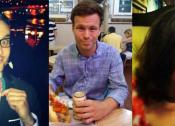 Posted:
Mar 4 2014 - 11:21am
The premiere of Southern Charm is behind us now, jam packed with boyish fun and further proof that white people are bad at making their own alcoholic...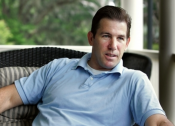 Posted:
Mar 3 2014 - 5:31pm
I, Hunter Gardner, take to the streets to make sure we're not all crazy. Well, was it everything you feared? Do you now find yourself suddenly...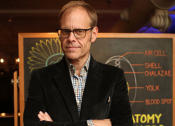 Posted:
Feb 3 2014 - 10:23am
If you have turned on the Food Network in the past decade, then you have seen Alton Brown. Long before anyone was searching out diners and...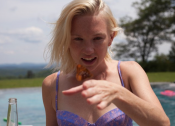 Posted:
Jan 15 2014 - 2:00pm
If you ever get the chance to sit down with McKenzie Eddy and it starts to feel like you're wasting her time, it's because you probably are. This isn...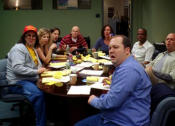 Posted:
Dec 3 2013 - 11:54am
I want to be a comedy writer more than anything in the world right now. Writer's room. Sitcom or sketch show. Chinese food. Coffee. You know, you've...
Posted:
Nov 5 2013 - 11:15am
On the other end of the phone, Emmylou Holcomb was crying. She is the one-year-old daughter of Drew and Ellie Holcomb, the driving force...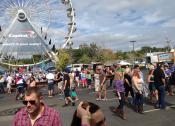 Posted:
Oct 21 2013 - 10:14am
Zac Brown has been getting his hands dirty in a little bit of everything these days, from Grammy nominations with his band to his own barbeque sauce...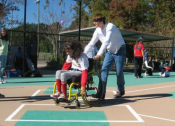 Posted:
Oct 9 2013 - 9:47am
We stood for the pledge of allegiance. An announcer introduced the line-ups—the players who were dawning their uniforms proudly—and...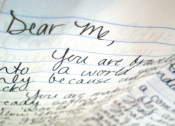 Posted:
Sep 26 2013 - 8:47am
September is National Self Improvement Month. We're running out of days on the calendar, but you still have time. After doing some basic Googling, it...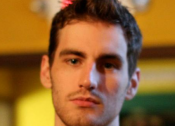 Posted:
Sep 23 2013 - 10:19am
If you see Danny Green on stage, you should know that he's not angry, but he is fighting. At a local open mic Danny is usually...