Hunter Gardner's Blog Posts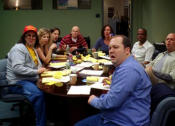 Posted:
Dec 3 2013 - 11:54am
I want to be a comedy writer more than anything in the world right now. Writer's room. Sitcom or sketch show. Chinese food. Coffee. You know, you've...
Posted:
Nov 5 2013 - 11:15am
On the other end of the phone, Emmylou Holcomb was crying. She is the one-year-old daughter of Drew and Ellie Holcomb, the driving force...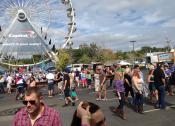 Posted:
Oct 21 2013 - 10:14am
Zac Brown has been getting his hands dirty in a little bit of everything these days, from Grammy nominations with his band to his own barbeque sauce...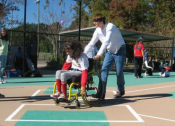 Posted:
Oct 9 2013 - 9:47am
We stood for the pledge of allegiance. An announcer introduced the line-ups—the players who were dawning their uniforms proudly—and...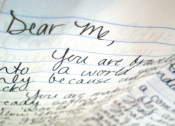 Posted:
Sep 26 2013 - 8:47am
September is National Self Improvement Month. We're running out of days on the calendar, but you still have time. After doing some basic Googling, it...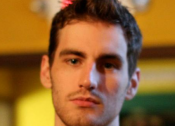 Posted:
Sep 23 2013 - 10:19am
If you see Danny Green on stage, you should know that he's not angry, but he is fighting. At a local open mic Danny is usually...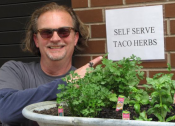 Posted:
Aug 26 2013 - 11:45am
In a very poorly air-conditioned classroom at The Citadel, RiverDogs' president and Citadel professor Mike Veeck displays the latest issue of The...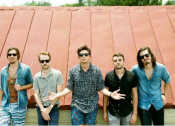 Posted:
Aug 15 2013 - 11:26am
Photo by Jamie Clayton A common misconception is that noon is the hottest part of the day. It's not: 3 to 4 p.m is. That's what time it...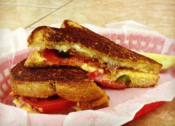 Posted:
Aug 8 2013 - 5:49am
Cory's Grilled Cheese should not be here. When Cory Schwartz first put his idea on paper to open a grilled cheese restaurant, he was living in...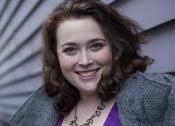 Posted:
Aug 5 2013 - 10:30am
Lauren Krass is introduced to the stage at the Threshold Repertory Theatre, takes the microphone off the stand, and launches into faux frustration....