Humor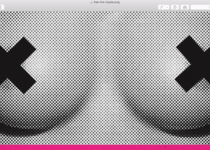 BY: Helen Mitternight
Are we too modest for Charleston nudity?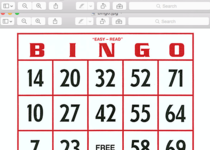 BY: Renae Brabham
Middle aged is kind of like playing Twister. You find your self in some precarious situations with a limb in all age genres.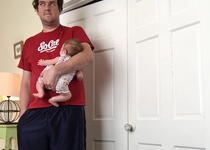 BY: Mike Grabman
Mike Grabman tries one-handed cooking and works up an appetite in the process.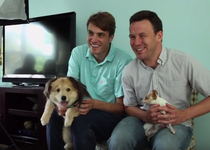 BY: Shep Rose
In the season two premiere of Shepic Fail, watch as Shep Rose and Hunter Gardner learn the ins and outs of pet photography from PPA photographer Chris Martin.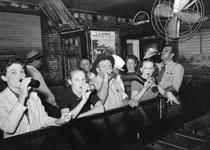 BY: Jeremy McLellan
One would hope that a restaurant called "Prohibition" would be free of the alcoholic temptations and bedevilment that runs rampant in our city, but not even it is safe from the pervasive influence of the liquor traffickers.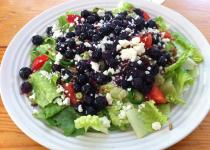 BY: Robin Gibson
The end of the year is a time for realizing a salad is always the best choice.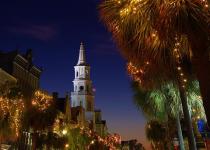 BY: Jeremy McLellan
In Charleston for the holidays and not sure what to do? Look no further!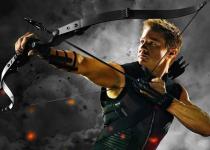 BY: Jeremy McLellan
Strong performances and excellent production fail to save this half-baked, disappointing end to the Hunger Games trilogy.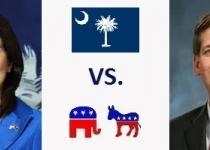 BY: Jeremy McLellan
If you're a Republican, you didn't vote for Nikki Haley to be your governor. You voted for her to be the governor of everyone else.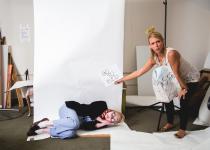 BY: Jessie Parks
Halloween's tomorrow, and you have $10 and no costume. Don't worry—procrastination is my specialty.
BY: John F. Abess
Grit blogger Dr. John Abess goes 50 days without Facebook and lives to tell the tale.
BY: Renae Brabham
BY: Instant Grit
Comedians Jeremy McLellan and Hunter Gardner seek laughs, diversity in The Puppy Dog Comedy Show
BY: Hunter Gardner
Southern Charm this week led Hunter Gardner and friend Sam Hendry to a few conclusions. Dead baby jokes are never funny, narwals, are in fact real, and we all need to be more like Shep.
BY: Hunter Gardner
Kicking tires and lighting fires! Hunter Gardner is out on the streets once again, trying to find a link between the standard issues of Southern Charm and the lives of everyday Charlestonians.
BY: Rory Gruler
This week in CHS tweets was so overwhelmed by Southern Charm, even a surprise visit by 007's Daniel Craig couldn't stop it. Now, let's smooth the week over with an amazing Wine and Food Festival.
BY: Nate Anderson
Why is everyone so angry!? Southern Charm may not be a perfect representation of our beloved Charleston, but does that call for a digital, fact checking vigilante? Let's take a step back.
BY: Instant Grit
Some of our northern neighbors get their first taste of Southern Charm and from the sound of it, they aren't too fond of the flavor.
BY: Nate Anderson
They say to "write what you know" and when it comes to singer songwriter Martin Sexton, I'm well aware that I basically turn into a teenage girl at an NSYNC concert, and I love it.
BY: Nate Anderson
I go to the gym for fitness. Actually, I go out of guilt and shame from the copious amount of pizza I just consumed, but DJ Broseph, he goes for an entirely different experience.
BY: Instant Grit
Jim Cantore is usually dodging debris from whatever storm he's reporting on but when it comes to screaming college students, he has another, more "direct" technique.
BY: Nate Anderson
What's worse than having to run a full marathon for your bucket list? Paying $100 to run a full marathon and not finishing. This list is officially one item shorter.
BY: Instant Grit
And speaking of gifts and special occasions, if you haven't finished your Christmas shopping yet, you're going to want to read this. You've got an exciting weekend ahead...
BY: Nate Anderson
Was there anything more horrific & inane than the Texas Chainsaw Massacre? Answer: Yes. Me, in high school... What would you find if you took a peek at your 18-year-old self? Good? Bad? Or way ugly?
BY: Rebeccah Connelly
This may not be the kind of list you recite around a crowded Thanksgiving table, but that doesn't mean I can't be grateful I have them...
BY: Nate Anderson
Is this "the fattest thing" you've ever heard? It just might be—but hey, even an arrogant marathon trainee like me deserves a little reward. Just ask my Papa John's delivery guy...
BY: Instant Grit
Plus! Don't forget it's No Shave November! See what happens when facial hair goes terribly wrong...
BY: Tim Brennan
I'm sure you've asked yourself, "How is a wedding like a CD release concert?" This question has kept you up at night. Now I present to you my 13 answers. You may now rest easy.
BY: Instant Grit
Grit doesn't usually post on Sunday (it being the Sabbath, and all...) but this shirtless Tigers fan dousing ESPN in beer yesterday made us think twice. This is one dance number you have to see...
BY: Instant Grit
The blog that spooked us PLUS! Is the Holy City ready to get unholy? Here are the top trending Halloween costumes of 2013 (Hint: there are other ideas besides skanking it up like Miley Cyrus...)
BY: Instant Grit
Our best of the week! And speaking of airports, please say you've seen this old Jimmy Kimmel/Adam Carolla skit—the drunk pilots? It's a must-see
BY: Renae Brabham
What do quinoa and handicap go-carts have in common? Well, me of course... A ridiculous food allergy story for your Tuesday, complete with phantom phone calls and a slow-mo Harlem Shuffle
BY: Nate Anderson
On a recent trip to New Orleans, I found myself navigating a veritable Wild West of pissed-off travelers. But here's why you should ALWAYS be the nice guy in a cranky customer service line
BY: Hunter Gardner
The local comedian who was born with 2 assholes: his mom AND his dad. All about his must-see variety show this weekend at Theatre 99, co-written by Vince Fabra and featuring Dusty Slay
BY: Instant Grit
At around 82 degrees, it's been downright chilly this week. Why you should hit the beach this weekend anyway... you know, like all of THESE people did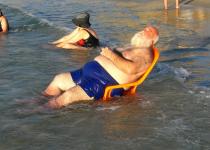 BY: Cullen Murray Kemp
What I learned at Folly this past weekend, thanks to a family of bona fide beach newbies (tube socks and wardrobe malfunctions included)
BY: Renae Brabham
While I have no desire to be the pond police, I don't really care to witness one of the dim-witted Aflac ducks outside my window get eaten. Welcome to my wild coyote showdown—guess who won?
BY: E. Louise
I turned in this essay on Bravo's reality show to Charleston magazine, blissfully unaware that the term "money shot" originates in... porn
BY: Instant Grit
If you liked this Blog of the Week, you're going to love this video. But if you hated the blog? You might want to skip this whole shebang... it'll only piss you off
BY: Nate Anderson
In a downtown coffee shop recently, I happened on a group of Hipsters (I know, I couldn't believe it either). My study of Asher, Harmony, Blaze, their footwear, and, well... plenty more