Humor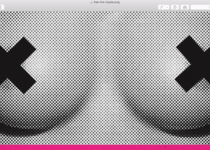 BY: Helen Mitternight
Are we too modest for Charleston nudity?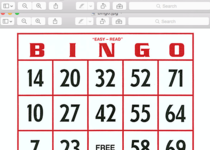 BY: Renae Brabham
Middle aged is kind of like playing Twister. You find your self in some precarious situations with a limb in all age genres.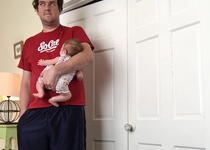 BY: Mike Grabman
Mike Grabman tries one-handed cooking and works up an appetite in the process.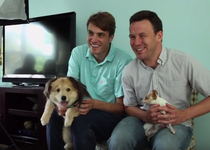 BY: Shep Rose
In the season two premiere of Shepic Fail, watch as Shep Rose and Hunter Gardner learn the ins and outs of pet photography from PPA photographer Chris Martin.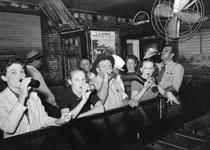 BY: Jeremy McLellan
One would hope that a restaurant called "Prohibition" would be free of the alcoholic temptations and bedevilment that runs rampant in our city, but not even it is safe from the pervasive influence of the liquor traffickers.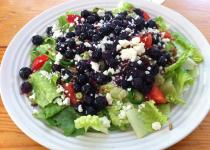 BY: Robin Gibson
The end of the year is a time for realizing a salad is always the best choice.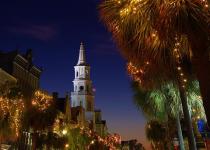 BY: Jeremy McLellan
In Charleston for the holidays and not sure what to do? Look no further!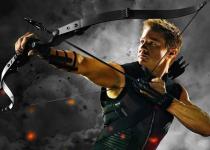 BY: Jeremy McLellan
Strong performances and excellent production fail to save this half-baked, disappointing end to the Hunger Games trilogy.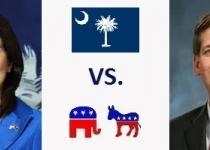 BY: Jeremy McLellan
If you're a Republican, you didn't vote for Nikki Haley to be your governor. You voted for her to be the governor of everyone else.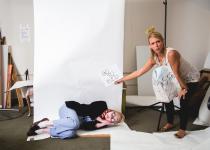 BY: Jessie Parks
Halloween's tomorrow, and you have $10 and no costume. Don't worry—procrastination is my specialty.
BY: John F. Abess
Grit blogger Dr. John Abess goes 50 days without Facebook and lives to tell the tale.
BY: Renae Brabham
BY: Instant Grit
Comedians Jeremy McLellan and Hunter Gardner seek laughs, diversity in The Puppy Dog Comedy Show
BY: Hunter Gardner
Southern Charm this week led Hunter Gardner and friend Sam Hendry to a few conclusions. Dead baby jokes are never funny, narwals, are in fact real, and we all need to be more like Shep.
BY: Hunter Gardner
Kicking tires and lighting fires! Hunter Gardner is out on the streets once again, trying to find a link between the standard issues of Southern Charm and the lives of everyday Charlestonians.
BY: Rory Gruler
This week in CHS tweets was so overwhelmed by Southern Charm, even a surprise visit by 007's Daniel Craig couldn't stop it. Now, let's smooth the week over with an amazing Wine and Food Festival.
BY: Nate Anderson
Why is everyone so angry!? Southern Charm may not be a perfect representation of our beloved Charleston, but does that call for a digital, fact checking vigilante? Let's take a step back.
BY: Instant Grit
Some of our northern neighbors get their first taste of Southern Charm and from the sound of it, they aren't too fond of the flavor.
BY: Nate Anderson
They say to "write what you know" and when it comes to singer songwriter Martin Sexton, I'm well aware that I basically turn into a teenage girl at an NSYNC concert, and I love it.
BY: Nate Anderson
I go to the gym for fitness. Actually, I go out of guilt and shame from the copious amount of pizza I just consumed, but DJ Broseph, he goes for an entirely different experience.