Humor
BY: Nate Anderson
I was in my mother's kitchen a few days ago deep in the heart of Mississippi on a trip home. As is tradition, I help her prepare dinner and clean up afterwards until she can't take how awful my pan...
BY: Nate Anderson
When Facebook first came to campus, it spread like wildfire. Grades dropped considerably that semester; instead of studying, we sent friend requests, changed our profile picture, and "poked"...
BY: Cullen Murray Kemp
Hands down, the three best jobs in America are President, back-up NFL quarterback, and bartender. Being a numbers guy, I figure I have a 0.00068% chance of being the President, a 0.47% chance of...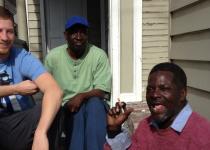 BY: Cullen Murray Kemp
Leon's eyes had a tendency to gaze blankly, as if they were resting—tired from a long, hard life riddled with let-downs and losses. On this day though, the man's eyes were alive—awakened, no...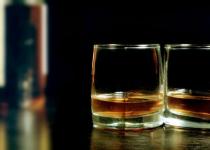 BY: Cullen Murray Kemp
Esquire So I don't really like turkey that much, and I could take or leave pumpkin pie, cranberries, and stuffing. But I do love Thanksgiving. For the last 35 years my parents and...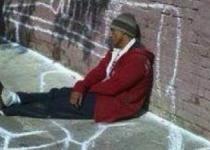 BY: Cullen Murray Kemp
I love street people. When I say street people, I'm not talking about the rapper who glorifies selling drugs and murdering rival gang members, while probably knowing less about both those things...
BY: Renae Brabham
Okay, I admit I struggled with this story for a bit. I had a hot flash, left to go get some snacks, forgot what I was doing, remembered what I was doing, and came back. I thought of the Jeff...