HOT BUTTON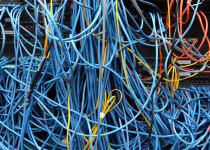 BY: Suzelle Santos
In case you missed it, President Obama made his own attempt to break the Internet with his comments on net neutrality last week. The president said he supported the idea of reclassifying...
BY: Rory Gruler
Citadel grad killed on I-26, driver charged http://t.co/Uf9e9loRqo Victim ID'd as 23-yr-old Carson Neymoss #chsnews pic.twitter.com/NSQh3vhne9 — Sandra_E (@ABCNews4WebGrrl) November 10, 2014 Driver...
BY: Helen Mitternight
Do we ever show our true faces in a relationship? The Halloween masks have come off, but we're left with the masks we wear each day to cover up what we dislike about ourselves. ...
BY: Stephanie Hunt
Talk about scary. The goons and goblins are out for sure, or they were yesterday, all eight of them on the CCSD school board who voted to "accept" the resignation they strong-armed Dr. Nancy...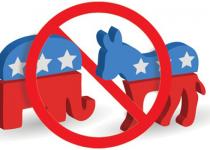 BY: Shep Rose
Winston Churchill once said, "Democracy is the worst form of government, except for all the others." Surely I'm not the only citizen of this great country to writhe in disgust about democracy...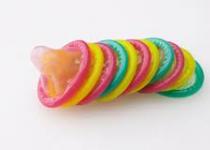 BY: Helen Mitternight
"It's like having sex with a glove on," he says. But you are so not ready for a pregnancy scare, not to mention the hassle of the shots and meds that go along with STDs. So glove sex with a...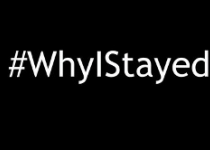 BY: Helen Mitternight
It's so easy. He hits you, you leave. Why would you stay? Why would anyone? Right? That's what we always tell ourselves. We think we know. But then we watched in fascinated horror as...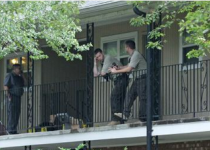 BY: Rory Gruler
Thoughts and prayers to all involved in the tragic events which took place in West Ashley last night. http://t.co/2YTFqnfEGO— Dave Williams (@LCWxDave) September 9, 2014 One thing Im pleased...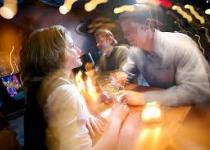 BY: Helen Mitternight
Singer CeeLo Green deleted his Twitter account this week.* Why? Well, some people took issue with the fact that, after pleading no contest to slipping ecstasy into his date's drink, he allegedly...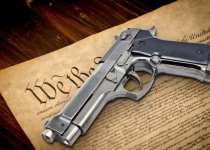 BY: Shep Rose
I woke up this morning and got on the CNN website. One of the headlines made me incredulous: "Child firing Uzi at Ariz. shooting range accidentally kills instructor, police say" This...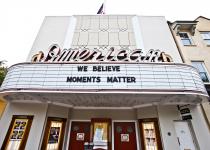 BY: Andrew C. Petersen
Being gay has never defined me as a person. When I was asked to cover the event, "Say A Big, Gay 'I Do' To A Charleston Destination Wedding," immediately I knew two things: One, that I needed...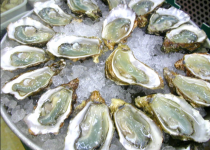 BY: Diana Barton
Ansonborough is one of my favorite parts of the city. Yes, South of Broad is where the multi-millionaires and tourists flock, but the quiet history of the old houses and beautiful streets nestled...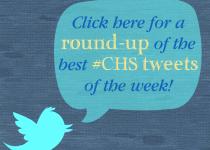 BY: Rory Gruler
It's official. Let's get started. #RavenelForSenate pic.twitter.com/nMIgy5kqX4— Thomas Ravenel (@Thomasravenel) July 14, 2014 Frmr SC treasurer Thomas Ravenel today at 11 am is expected...
BY: Instant Grit
As we get ready for a long weekend of fireworks, flags, and family, let's not forget why we celebrate this day every year. Let's stop to remember the men that gave their lives so many years ago to...
BY: Stephanie Hunt
Here's hoping Team USA is as hot as team TEDxCharleston has been lately. Curator Edith Howle got word this week that yet another of the 2014 TEDxCharleston talks has been selected as an Editor's Pick...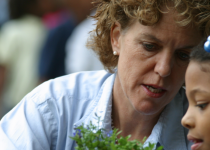 BY: Thomas Wilkinson
For most, stepping into the voting booth this November will be like taking a test that sneaks up on you. You know the main bits, but the further down the ballot you go the more you see topics which...
BY: Instant Grit
With Charleston being the second most popular wedding destination in the country, it's no wonder we chose Andrew C. Petersen's blog Camera Ready Makeup for your Wedding Day as our Blog of the Week....
BY: Instant Grit
Brothers Shep and Ian Murray, chief executive officers and co-founders of Vineyard Vines, announced today the company will open a new retail location at 275 King St in Charleston. The 5,500 square-...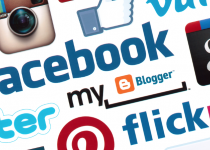 BY: Instant Grit
We know what it is. We see it everywhere. Most of us are even involved in one way or another, but have you ever wondered what other ways social media can be used? Have you ever wondered how it can...
BY: Instant Grit
And our Blog of the Week is........."Mr. President, Chewing Gum is not Presidential" by John F. Abess. Here, he gives is two cents on the President chewing gum at a memorial service near the...