Home Team BBQ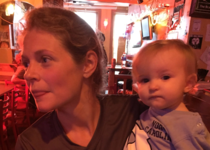 BY: Mike Grabman
As part of the Lowcountry Local's "Eat Local Challenge" I am drinking my way through Charleston's local inebriating options. Here is my report from The Cooper River Bridge Run Weekend.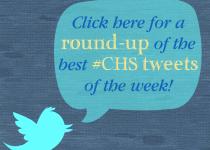 BY: Rory Gruler
From the NYE parties (pepper spray included) to the ensuing city-wide hangover, I bring you the best and the worst of the week's fodder. Highlights include: hot pink boxer briefs and matching bow ties
BY: Instant Grit
Whatcha cooking tomorrow? Not sure? We've got Firefly sweet tea bourbon-flavored ribs, an over-the-top patriotic dessert, and fish tacos here. PLUS! A Grit giveaway you'll want to see (and drink...)
BY: Instant Grit
Get the grill ready—we've got kabob recipes perfect for a backyard bash (think benne-seed shrimp and ratatouille skewers). Plus, what's THE cocktail of the summer? Learn how to mix it here
BY: Claire O'Bryan
Somehow I was able to score an interview with Chef Rusty, the executive chef for the Zac Brown Band and the Southern Ground Music and Food Festival, and in less than 10 minutes, I was wooed.
BY: Devin Grant
I spoke with Zac Brown Band's Clay Cook about his musical roots (which include having—already—played in five huge acts), his pal John Mayer, Home Team BBQ, and what's in store for this weekend
BY: Rory Gruler
Locals weigh in on the big debate, Darius scores a croonin'-good invite, cracking the St. Maarten murder, Travel & Leisure "tweets up" Charleston, and much more
BY: Instant Grit
With some seriously stacked winnings up for grabs—like $25 of BBQ each week for a year—you won't want to miss this contest
BY: Devin Grant
So says my good friend and music promoter Joel Frank. That debate aside, come out to Home Team BBQ (W.A.) this Sunday for his venture's kick-off bash, with a ton of local (non-boy band) music
BY: Angelica Diaz
To quote Will Smith, "This is the story all about how my life got twisted upside-down…" A two-part story of how the victim became the victimizer…