HOME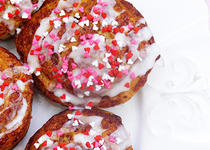 BY: Mia Syn
Host a Valentine's Day Brunch at home.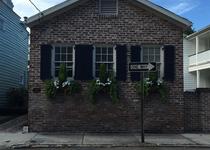 BY: Hunter Gardner
Charleston, I have one simple (and hopefully not impossible) request: let's keep housing affordable for the food and bev community.
BY: Renae Brabham
Charleston Christmas, fables & traditions. How do "bin yah's" answer those ridiculous questions from "come yah's" Do you ever get snow in Charleston? Duh yeah, when we shake the grits tree! What do you do to get yourself in the spirit of Christmas? Oh, we spend a day at the coast gathering plough mud for making our Christmas ornaments and getting buckets of salt water to make taffy.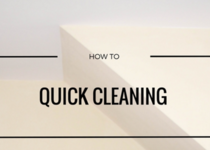 BY: Amy Smith
It's that time of year again for guests to be arriving and staying in your home. Here is a quick list to get the cleaning done so you don't have to worry about it for one more day!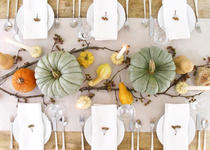 BY: Mia Syn
The countdown is officially on for the most wonderful time of the year. I'm sharing what to serve, how to decorate, and how to make your home brim with heart-warming, nostalgia-evoking aromas with homemade simmering stovetop potpourri.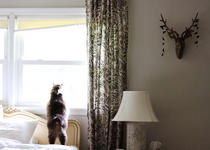 BY: Amy Smith
There is something absolutely comforting about fall mornings...the fog, the mist, the crisp air. It is always so delightful.
BY: Renae Brabham
Teenie, tiny, not so tiny, just right.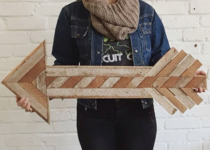 BY: Jeanne Everett
Welcome to King Street, West Elm!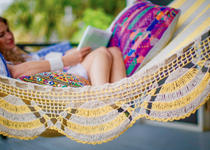 BY: Rory Gruler
This fab mix of local gifts, creative crafts, and DIY projects will make mom swoon.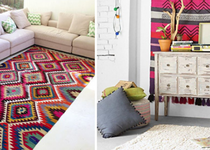 BY: Jesse Vickers
Vibrant textiles are the perfect way to bring a touch of spring indoors.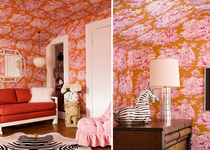 BY: Jesse Vickers
And the magic you can work with one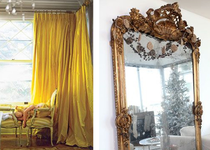 BY: Jesse Vickers
How to use fashion as an inspiration for home decor
BY: Instant Grit
Think you're an up-cycling genius? Enter the Sea Island Habitat for Humanity ReStore Shopped competition to showcase your skills and win a $300 shopping spree.
BY: Natalie Mason
Summer in the Lowcountry makes it hard to want to wear anything besides shorts and a tank, but blogger Natalie Mason shows us how to stay fashionable on the hottest of days.
BY: Renae Brabham
No, it doesn't look like your family is from old money, it looks like your house needs to be painted by someone who know's what they're doing, and takes pride in quality craftsmanship.
BY: Natalie Mason
With the heat of the season upon us, style guru Natalie Mason tells us what some of her favorite picks are, from clothes to jewelry to treats. This busy mom has her hands and her heart full.
BY: Renae Brabham
Sometimes it takes something as simple as ducks on a pond to make you think about the meaning of life, and blogger Renae Brabham takes that journey one sunny afternoon.
BY: Joan Perry
As the weather warms, Charleston's gardens are springing to life, and with it they're bringing the beautiful colors and fragrances that people travel miles to come experience.
BY: Natalie Mason
With the weather warming up every day, these seasonal styles will keep you totally cool. Take if from one who knows best, you don't want to miss these deals while they're hot.
BY: Instant Grit
The best thing in local nonprofit organizations just got a huge boost from South Carolina Department of Commerce this year with their inaugural round of innovation grants.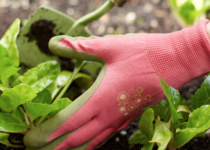 BY: Joan McDonald
Is that Spring?! Revive your green thumb at the Carolina Yard Gardening School brought to you by Clemson Extension. Brush up on your skills in all things green with some impressive guest appearances.
BY: Holly Herrick
Why not share one of the greatest expressions of love for your lover this Valentine's Day and cook up some delicious beignets. They're fun to make and even more fun to eat. Guaranteed lovefest!
BY: Holly Herrick
Here's a draft of a new recipe for my upcoming cookbook, "The French Cook: Soups and Stews," out fall 2014. The brilliant red, white, and green hues of this soup make it a perfect Christmas starter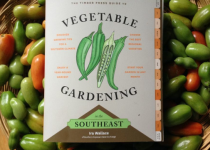 BY: Joan McDonald
I've got 10 great ideas for the green thumbs on your list—we're talking garden totes made from up-cycled sails to South Carolina-made garden sculptures, plus details on a wreath market THIS Saturday
BY: Joan Perry
Your job? Music? Your heart? A brand new baby girl? Life? Here's what patients, nurses, doctors, and visitors at Bon Secours St. Francis Hospital in West Ashley had to say on the subject...
BY: Instant Grit
We've all closed up shop for the holiday weekend, and will be back blogging on Monday. But we're leaving you with our top 5 picks for upcoming festivities, because get ready: the holidays are ON...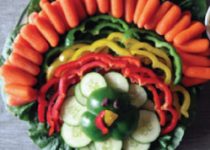 BY: Erica Rodefer W...
From the salad to the stuffing, here are 5 quick and easy tips for feeding a vegetarian this Thanksgiving (must-read etiquette advice also included...)
BY: Chassity Evans
5 Charleston creatives + the Ooh! Events warehouse = 5 seriously gorgeous holiday tablescapes (from a kids' table to a Breakfast at Tiffany's theme) and 101(ish) ideas for us to steal...
BY: Renae Brabham
The season of feasts is drawing near, reminding me of my kids', husband's, and my own food-related quirks. Also? Here's why you should bless the cook—or cooks—behind your Thanksgiving meal this year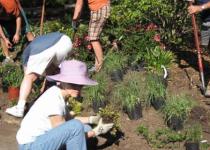 BY: Joan McDonald
Tomorrow, come see the fantastic Magnolia-Sycamore Community Garden in West Ashley—get more growing know-how, get involved, and find out how to lease space in this new garden hot spot
BY: Renae Brabham
While some are already jamming out to Christmas carols, I'm getting PUMPED for Thanksgiving. 16 days and counting to enjoy the season before we're all Trypting out (as in Tryptophan) on turkey...
BY: Ellen McGauley
Have you been to the new Mount Pleasant shop yet? If not, here's your chance: all the details about the venerable design shop's Open House (cocktails and a 20% discount included!)
BY: Cortney Bishop
Take a peek inside The Flats at Mixson (the design of which has been one of my favorite projects of my career). See the surprising furnishings, murals, and decor that dress the new N. Chas community
BY: Natalie Mason
The perfect complement to kale? Crispy garbanzo beans, apparently. Here's the recipe for this super simple, super healthy salad that's off-the-charts amazing
BY: Instant Grit
Cool weather + wind gusts + another chance of showers = time for some soup. Here's a fantastic Thai spiced pumpkin variety, PLUS a recipe for parsnip fries (cause who doesn't like fries?!)
BY: Joan Perry
24 days until Halloween, peoples! From balcony-chillin' skeletons and South of Broad mummies to concrete graffiti and a house-topping witches hat—here's a roundup of downtown's best holiday décor
BY: Instant Grit
Butternut squash, kale, Brussels sprouts, and crisp apples... grab these farmers market faves this weekend for a top-notch autumn pizza and some savory sprouts (aaaah, fall...)
BY: Chassity Evans
What do you mean boozy bar carts aren't your thing? Of course they are... Check out the pics Charleston Revisions' lively welcome party for the vibrant home furnishings line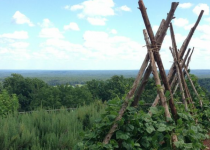 BY: Joan McDonald
A stroll through Thomas Jefferson's vegetable garden and fruit orchards—plus! A collection of pics and a list of seeds to start your own "mini Monticello"
BY: Cortney Bishop
If you could have Dukes of Hazzard wallpaper, would you? Take a peek at the trove of hand-drawn, hand-printed, and one-of-a-kind designs from Brooklyn-based design outfit Flat Vernacular