HOME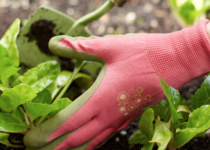 BY: Joan McDonald
Hello Front Yard to Table Friends, Once again it is that time of year again when we as low-country gardeners have the wonderful opportunity to brush up on our skills from the regions top...
BY: Holly Herrick
Valentine's Day, the holiday that almost everyone loves to hate, is upon us. While not one of this diehard romantic's favorites due to its forced, contrived nature and requisite expense, I can still...
BY: Holly Herrick
I've been having fun in my kitchen lately experimenting with French soups for my upcoming book on the subject. One of the things that makes soup French (aside from being delicious) is attention to...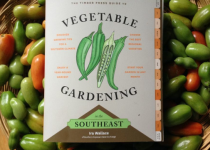 BY: Joan McDonald
Got a gardener on your Christmas list? No sweat: here are some of my favorite things. » Gift a Holiday Wreath! Deck your Halls with greens from our local Charleston Horticultural...
BY: Joan Perry
Thanksgiving thoughts are even more meaningful in a hospital. A roll of paper was laid out with colored markers inviting people to write their thoughts for Thanksgiving. Every time I walked...
BY: Instant Grit
First off, given the occasion, we'd like to say what we're thankful for here at Grit... ... We live in one bad ass town—and it particularly shines during the holiday season. So we've rounded...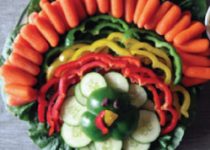 BY: Erica Rodefer W...
Here's a little reminder for all of the well meaning folks hosting a big, old traditional Southern Thanksgiving dinner at their houses later this week: Vegetarians don't eat turkey. I...
BY: Chassity Evans
So, I'm hosting Thanksgiving this year for the first time. Technically it was at my house four years ago when Lilly was just two weeks old, but that didn't count because I didn't do a thing. This...
BY: Renae Brabham
I was going through my recipe file earlier for Thanksgiving dishes... Let's see—there's the computer file, the Pinterest file, and torn-out pages from magazines in various kitchen drawers. But...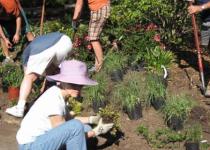 BY: Joan McDonald
Grow Organic This Tuesday (tomorrow, November 19!), the Magnolia-Sycamore Community Garden in West Ashley is holding an open house. Scratch that: "open garden?" Call it what you want,...
BY: Renae Brabham
It's the second week of November. I'd be lying if I said I hadn't started a Thanksgiving dinner shopping list. The radio station announced this morning that it's going to play...
BY: Ellen McGauley
Design and interiors obsessives, you gotta join me tomorrow. I'm headed over to the new ESD shop in Mount Pleasant for their Open House... if you haven't stopped in, it's in the old garden center on...
BY: Cortney Bishop
With pre-leasing in full swing at The Flats at Mixson, I'm reflecting on what a labor of love the project has been over the past year. From concept through build, my relationship with Atlanta-based...
BY: Natalie Mason
I love kale, in a major way. I add it in my juices, sauté it for lunch, and love to make salads with it. This was a recipe I have wanted to try for a while. It is off the charts amazing. I think the...
BY: Instant Grit
It's October. We got to wear light jackets to work today. And the sun hasn't peeked through those clouds all morning. All signs point to pumpkin soup, and the recipe below couldn't...
BY: Joan Perry
Here are a few fun Halloween shots from my walk yesterday morning. These folks should get a break on their property taxes for all the pleasure they give people walking by. I even found a bit...
BY: Instant Grit
Aaaah, fall. It's (pretty much) in the air. To celebrate this weekend, how 'bout heading to the farmers market and picking up some of the season's best? Read on for two of the best-looking—and...
BY: Chassity Evans
A week or two ago, heck I can't keep track of time anymore, Charleston Revisions threw a party welcoming Society Social to the shop floor. This is so big and fun and awesome for Charleston to have a...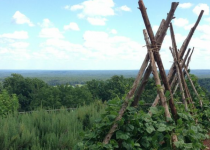 BY: Joan McDonald
Fall is just around the corner and it is time to select the cool season growers! I recently returned from an inspiring trip to Monticello (aka the "Seed to Seed Growing Mecca"). As...
BY: Cortney Bishop
"Paint is boring, pattern is best." So declares Flat Vernacular. And I agree! From a distance, a bespoke Flat Vernacular sticker wallpaper (yes, as in sticker) looks like a graceful damask. But...