HOME
BY: Instant Grit
Calling all artisans, craftsmen and women, design buffs, or masters of repurposing. Nonprofit Sea Island Habitat for Humanity ReStore, is hosting their inaugural Shopped competition (think Food...
BY: Natalie Mason
It is no secret that I love a maxi dress. It's a one stop outfit. You don't have to think about matching bottoms or tops, you just throw it on and you're pulled together instantly. I also love...
BY: Renae Brabham
I am really curious and concerned about the future of quality craftsmanship. Does our very best count for anything anymore in our selected trades? We have a residential painting company and over...
BY: Natalie Mason
A few things I am loving lately below. What I am not loving is the fact that I have a Summer cold, hoping it goes away soon!!Tie Dye. Just got this Joie Sweater (on sale) and love it....
BY: Renae Brabham
I woke up one morning last week with the sensation that something had changed, maybe just a shift in the sea bed shelf, but I knew it. I have been in a transitional phase for a while now. I wouldn't...
BY: Joan Perry
These folks made such good use of their little front yard on Queen Street. that I check on it every summer hoping that they do it again and they haven't disappointed me yet. Ya think maybe if I knock...
BY: Natalie Mason
Joa Palm ShortsI love anything with a palm print on it. These shorts are too cute and the price is awesome. I live in my shorts in the summer with a cute tee or tank.Mother The Looker Skinny...
BY: Instant Grit
In its inaugural round of innovation grants, the South Carolina Department of Commerce is awarding $2.4 million in funds to 14 organizations across the state to further high-tech and entrepreneurial...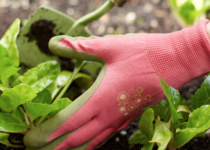 BY: Joan McDonald
Hello Front Yard to Table Friends, Once again it is that time of year again when we as low-country gardeners have the wonderful opportunity to brush up on our skills from the regions top...
BY: Holly Herrick
Valentine's Day, the holiday that almost everyone loves to hate, is upon us. While not one of this diehard romantic's favorites due to its forced, contrived nature and requisite expense, I can still...
BY: Holly Herrick
I've been having fun in my kitchen lately experimenting with French soups for my upcoming book on the subject. One of the things that makes soup French (aside from being delicious) is attention to...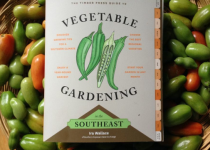 BY: Joan McDonald
Got a gardener on your Christmas list? No sweat: here are some of my favorite things. » Gift a Holiday Wreath! Deck your Halls with greens from our local Charleston Horticultural...
BY: Joan Perry
Thanksgiving thoughts are even more meaningful in a hospital. A roll of paper was laid out with colored markers inviting people to write their thoughts for Thanksgiving. Every time I walked...
BY: Instant Grit
First off, given the occasion, we'd like to say what we're thankful for here at Grit... ... We live in one bad ass town—and it particularly shines during the holiday season. So we've rounded...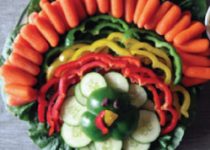 BY: Erica Rodefer W...
Here's a little reminder for all of the well meaning folks hosting a big, old traditional Southern Thanksgiving dinner at their houses later this week: Vegetarians don't eat turkey. I...
BY: Chassity Evans
So, I'm hosting Thanksgiving this year for the first time. Technically it was at my house four years ago when Lilly was just two weeks old, but that didn't count because I didn't do a thing. This...
BY: Renae Brabham
I was going through my recipe file earlier for Thanksgiving dishes... Let's see—there's the computer file, the Pinterest file, and torn-out pages from magazines in various kitchen drawers. But...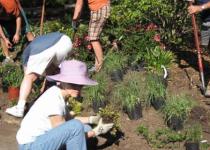 BY: Joan McDonald
Grow Organic This Tuesday (tomorrow, November 19!), the Magnolia-Sycamore Community Garden in West Ashley is holding an open house. Scratch that: "open garden?" Call it what you want,...
BY: Renae Brabham
It's the second week of November. I'd be lying if I said I hadn't started a Thanksgiving dinner shopping list. The radio station announced this morning that it's going to play...
BY: Ellen McGauley
Design and interiors obsessives, you gotta join me tomorrow. I'm headed over to the new ESD shop in Mount Pleasant for their Open House... if you haven't stopped in, it's in the old garden center on...