HOME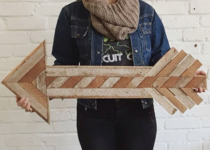 BY: Jeanne Everett
Welcome to King Street, West Elm!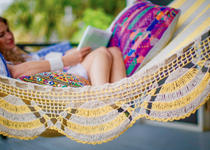 BY: Rory Gruler
This fab mix of local gifts, creative crafts, and DIY projects will make mom swoon.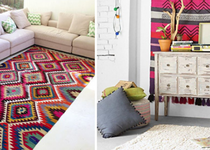 BY: Jesse Vickers
Vibrant textiles are the perfect way to bring a touch of spring indoors.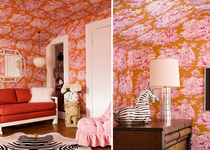 BY: Jesse Vickers
And the magic you can work with one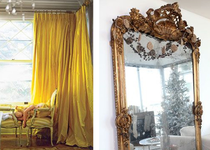 BY: Jesse Vickers
How to use fashion as an inspiration for home decor
BY: Instant Grit
Think you're an up-cycling genius? Enter the Sea Island Habitat for Humanity ReStore Shopped competition to showcase your skills and win a $300 shopping spree.
BY: Natalie Mason
Summer in the Lowcountry makes it hard to want to wear anything besides shorts and a tank, but blogger Natalie Mason shows us how to stay fashionable on the hottest of days.
BY: Renae Brabham
No, it doesn't look like your family is from old money, it looks like your house needs to be painted by someone who know's what they're doing, and takes pride in quality craftsmanship.
BY: Natalie Mason
With the heat of the season upon us, style guru Natalie Mason tells us what some of her favorite picks are, from clothes to jewelry to treats. This busy mom has her hands and her heart full.
BY: Renae Brabham
Sometimes it takes something as simple as ducks on a pond to make you think about the meaning of life, and blogger Renae Brabham takes that journey one sunny afternoon.
BY: Joan Perry
As the weather warms, Charleston's gardens are springing to life, and with it they're bringing the beautiful colors and fragrances that people travel miles to come experience.
BY: Natalie Mason
With the weather warming up every day, these seasonal styles will keep you totally cool. Take if from one who knows best, you don't want to miss these deals while they're hot.
BY: Instant Grit
The best thing in local nonprofit organizations just got a huge boost from South Carolina Department of Commerce this year with their inaugural round of innovation grants.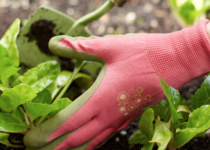 BY: Joan McDonald
Is that Spring?! Revive your green thumb at the Carolina Yard Gardening School brought to you by Clemson Extension. Brush up on your skills in all things green with some impressive guest appearances.
BY: Holly Herrick
Why not share one of the greatest expressions of love for your lover this Valentine's Day and cook up some delicious beignets. They're fun to make and even more fun to eat. Guaranteed lovefest!
BY: Holly Herrick
Here's a draft of a new recipe for my upcoming cookbook, "The French Cook: Soups and Stews," out fall 2014. The brilliant red, white, and green hues of this soup make it a perfect Christmas starter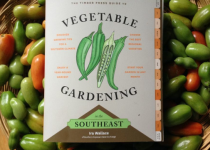 BY: Joan McDonald
I've got 10 great ideas for the green thumbs on your list—we're talking garden totes made from up-cycled sails to South Carolina-made garden sculptures, plus details on a wreath market THIS Saturday
BY: Joan Perry
Your job? Music? Your heart? A brand new baby girl? Life? Here's what patients, nurses, doctors, and visitors at Bon Secours St. Francis Hospital in West Ashley had to say on the subject...
BY: Instant Grit
We've all closed up shop for the holiday weekend, and will be back blogging on Monday. But we're leaving you with our top 5 picks for upcoming festivities, because get ready: the holidays are ON...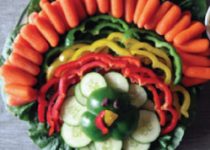 BY: Erica Rodefer W...
From the salad to the stuffing, here are 5 quick and easy tips for feeding a vegetarian this Thanksgiving (must-read etiquette advice also included...)