Holly Herrick's Blog Posts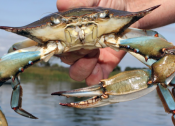 Posted:
Mar 24 2014 - 11:38am
When it comes to killing (unless you count mosquitoes) I'm a wuss. I can't even stamp out a palmetto bug (cockroach). Once, when I was 12, while...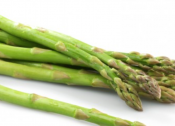 Posted:
Mar 14 2014 - 11:36am
I call this soup "triple threat asparagus" because the flavors are layered in a stock based upon trimmings, roasted fresh asparagus for maximum...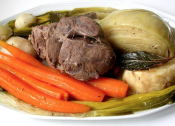 Posted:
Feb 9 2014 - 10:56am
I spent most of last week channeling my inner Irish Catholic guilt. I confess that's because while what seems like the rest of the country was...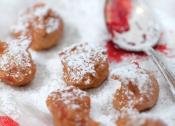 Posted:
Feb 5 2014 - 1:46pm
Valentine's Day, the holiday that almost everyone loves to hate, is upon us. While not one of this diehard romantic's favorites due to its forced,...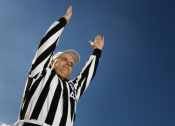 Posted:
Jan 27 2014 - 12:25pm
Sack the chili and other usual Super Bowl menu suspects and throw a touchdown with this classic French stew: Coq au Vin. Make it ahead, serve, and...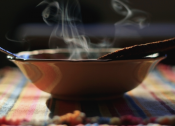 Posted:
Jan 14 2014 - 3:01pm
The brutal winter weather of the past few weeks has left me with a near constant craving for soups and also long-braised stews. Combine this with the...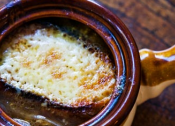 Posted:
Dec 27 2013 - 2:40pm
Hardly anything I can think of trumps the utterly simple deliciousness of a well prepared French onion soup. Similarly, I can think of nothing...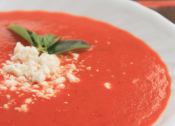 Posted:
Dec 9 2013 - 3:59pm
I've been having fun in my kitchen lately experimenting with French soups for my upcoming book on the subject. One of the things that makes soup...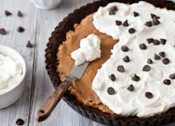 Posted:
Nov 23 2013 - 12:13pm
Thanksgiving is all about tradition, but let's face it, not everyone loves apple, pumpkin, or pecan pie, and not everyone loves to bake or get...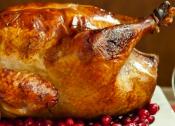 Posted:
Nov 18 2013 - 3:22pm
Chow.com Last week, a full two weeks before Thanksgiving was even scheduled to arrive, I got an intense craving for turkey. Not the deli...