Holly Herrick's Blog Posts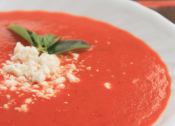 Posted:
Dec 9 2013 - 3:59pm
I've been having fun in my kitchen lately experimenting with French soups for my upcoming book on the subject. One of the things that makes soup...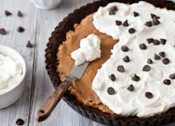 Posted:
Nov 23 2013 - 12:13pm
Thanksgiving is all about tradition, but let's face it, not everyone loves apple, pumpkin, or pecan pie, and not everyone loves to bake or get...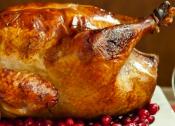 Posted:
Nov 18 2013 - 3:22pm
Chow.com Last week, a full two weeks before Thanksgiving was even scheduled to arrive, I got an intense craving for turkey. Not the deli...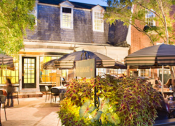 Posted:
Oct 30 2013 - 1:44pm
WIlliamsburgcc.com I've had the happy occasion to spend a fair amount of time in Williamsburg, Virginia in recent months for book...
Posted:
Sep 11 2013 - 1:48pm
For whatever reason, God chose not to bless me with children. For a while there, back in my 20s and 30s, I was pretty sad about that. Instead of...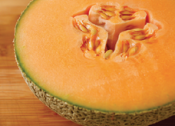 Posted:
Aug 28 2013 - 12:01pm
A crazy, water-logged summer has taken its toll on farmers and produce. The sweet, juicy peaches of summers past have been tasteless over-sized...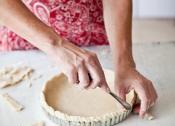 Posted:
Aug 6 2013 - 12:54pm
As I do every year, last New Year's Eve, I pondered my resolutions for 2013. At the top of my list was extricating negative people from my life. This...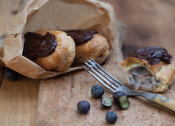 Posted:
Jul 29 2013 - 2:35pm
Health For me, blueberries are a fruit laden with delicious memories of summers past. Hot July days of my youth were often spent picking...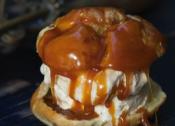 Posted:
Jun 22 2013 - 1:39pm
In the South, summer's as much about ice cream as it is about squeaky screen doors, slowly swaying hammocks, sweet tea, and fireflies....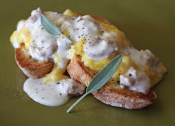 Posted:
Jun 17 2013 - 10:57am
My father was (and still is) many things to many people: a busy corporate executive overseeing a large staff, a friend to many, a close brother to...