Holly Herrick's Blog Posts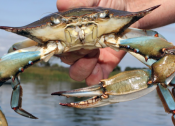 Making bisque the right way isn't for the faint of heart, but the results are well worth the work, and it can be in stages. This is about the most beautiful crab bisque you will ever savor.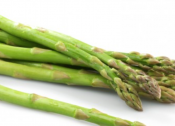 Saint Patrick's Day is more than corned beef and cabbage. Jump start the fun with this gorgeous, deep green, and delicious creamy asparagus soup.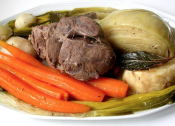 The big chill we've endured of late is the perfect excuse to make a long-braised, delicious soulful stew, such as Pot au Feu. This stew is a classic for a reason, it's remarkably good.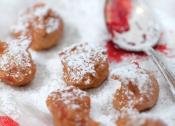 Why not share one of the greatest expressions of love for your lover this Valentine's Day and cook up some delicious beignets. They're fun to make and even more fun to eat. Guaranteed lovefest!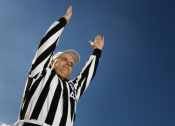 The same old, same old on Super Bowl Sunday can get boring and fattening, fast. Change the play with this winning and easy to make Coq au Vin, a French classic that everyone will love.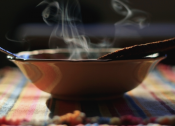 With temps setting record lows lately, all I've been craving are soups and stews. Here's a delicious, easy-to-make lentil soup with bacon—a sneak-peek recipe from my upcoming cookbook!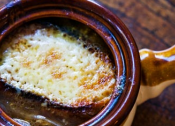 Though layered with complex flavors, French onion soup couldn't be more simple—or delicious. As it can be made ahead and assembled last minute, it's a snap for holiday entertaining (i.e. New Year's)..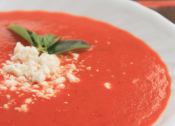 Here's a draft of a new recipe for my upcoming cookbook, "The French Cook: Soups and Stews," out fall 2014. The brilliant red, white, and green hues of this soup make it a perfect Christmas starter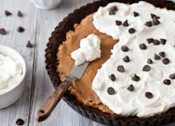 Ditch the traditional pie this Thanksgiving and serve up a decadent—and oh so easy—tart. With peanut butter, marshmallow fluff, whipped cream, and chocolate, it's a Reese's lover's dream come true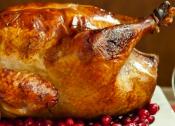 Editors' Note: if this post doesn't give you a hankering for turkey just like your mama makes, we don't know what will? Meantime, cue the run-up to warm, aromatic kitchens and crowded family tables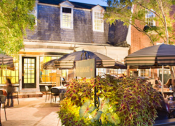 Tourist food = bland and boring? Not so at these all-star restaurants in Williamsburg, Virginia. Foodies: if you've been having the itch to travel, here's where you should go and what you should order
Anyone with me in thinking that pets are more than playmates or something to feed? Here's a look at the animals—pigs, goats, and cows included—that have seasoned my life with love and joy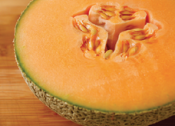 No one wants to work hard on Labor Day, so whip up this low-cal, super easy Sparkling Canteloupe Soup with Prosciutto and Basil. It's full of summer flavor (and champagne...)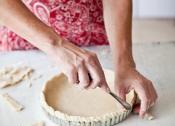 Having negative people in your life can weigh heavier on you than you think. Here's how I—a gal who abhors confrontation—said goodbye to some of mine... (kitchen photo by Helene Dujardin)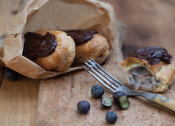 If blueberries plucked right from the bush don't remind you of summers growing up, I don't know what will. Here's a delish recipe for sweet treats, and I didn't skimp on the chocolate...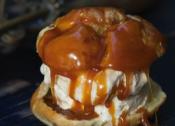 Next time you get a craving, go above and beyond and whip up this: Salted caramel macadamia ice cream topped with hot caramel sauce (a sneak peek recipe from my next book!). You'll be glad you did...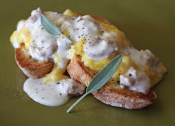 Though Father's Day has come and gone, you don't have to wait another year to spoil your pops. Whip him up this versatile, delicious brunch recipe inspired by my own father's go-to breakfast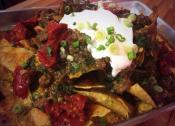 Think of bowling alleys as dark dives serving bad food? Here's what I loved from Home Team's menu...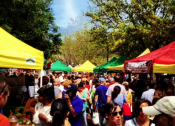 Some people go wild over baseball's season opener—others for warm weather and the start of long days in the sun. Me? I go crazy for the return of farmers markets. Here's why (recipes included!)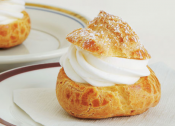 How about a sweet treat to start your week off right? Before we leave winter behind, make a batch of Pumpkin Pecan Spiced Cream Puffs—a sneak peek recipe from my next cookbook!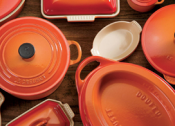 ...A pot. Gorgeous and more dependable than many people I know, my Le Creuset Dutch oven's what I reach for when delicious food's in order—like this Braised Pork and Apple Stew! Read on for the recipe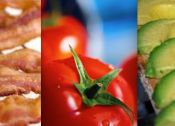 This elegant remake of the good ol' American BLT will have you thinking again. Filled with avocado mousse, salty bacon, and tomatoes, you'll want to cook this savory eclair ASAP (the recipe's here!)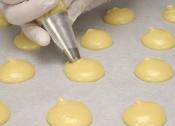 A lesson in simplification for the New Year: See things for what they are, whether a strapping beau's passing words or the right way to make a pastry. Think less, feel more... cook better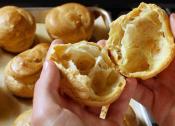 It's the eve of the day I start writing my next cookbook. Apparently for me, this major transition calls for a pair of bright red Danskos and some delicious roasted chicken (read on for the recipe!)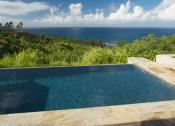 Sometimes healing comes from the most unexpected places with the most unexpected people. Mine came from the pool at MUSC and lots of wise folks who've seen more, done more, endured more than I have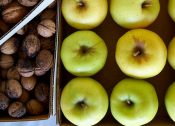 Banish holiday cooking fears with this delicious and easy tart. It comes together in minutes and makes delicious use of one of fall's most celebrated fruits
Wondering about the FOOD at this weekend's big fest? I interviewed Zac Brown's chef for a preview of what's cooking (hint: Smoked Beef Tendererloin Sliders on Pan-Fried Cornbread Rolls are involved)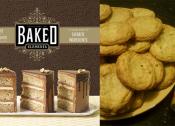 Bring out your inner baker and score a humorous read with Baked founders Matt Lewis and Renato Poliafito's new cookbook (recipes included: Lacy Panty Cakes and Banana in a Blanket)
Fall is the perfect season for everyone's favorite—ooey, gooey mac 'n cheese. Here's an elegant (but still simple) version perfect for any special supper (perhaps a Halloween feast?!)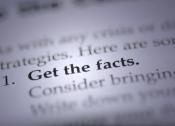 Say it sista! Holly's straight-talking fact vs. fiction breakdown of the writing profession is one we—and all Charleston creatives—can applaud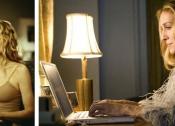 A Carrie Bradshaw utopia? A beret-wearing "artiste" scribbling mindlessly? Author Holly Herrick sets the record straight on what the life of a writer is really all about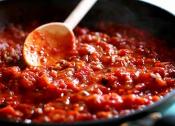 Summer's almost over, meaning tomato season is, too. Save a fresh taste of the seasonal star by stirring up this marinara sauce (you'll thank yourself come December)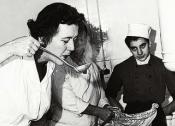 Here's what Julia Child said to me at a food and wine festival (circa late 1980s) about how to go about becoming a food writer, and a peek at the famed French kitchens of Le Cordon Bleu
Have you heard of Berta's Bread? Pop into the City Marina Shop or Caroline's Market (James Island) and see what a little "starter" can do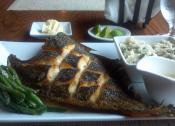 With the championship heating up, just getting onto Kiawah Island can build up an appetite. Luckily, there are plenty of great places to eat once you get there. Here's a recap of a few of my favorites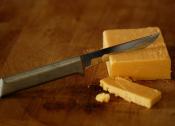 What's better than a thick slice of cheddar? Smooth, silky cheddar cheese bechamel sauce. Perfect for dipping, this fondue-esque recipe should be your go-to when entertaining (company and kids, alike)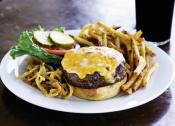 Sometimes all you need to feel better is some favorite-restaurant TLC. Yesterday, I ran through my round-up of sure-things (including Monza, Rue, and Glass Onion) to find just what the doctor ordered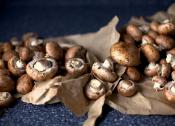 Take lasagna to a new level with creamy Port Salut Mornay sauce, Marsala, morels, mushrooms, and more—straight from the test kitchen!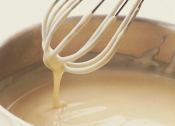 Bechamel boring? Mais, non! Try my delicious Crunchy Crab and Shrimp Gratin recipe using this classical French mother sauce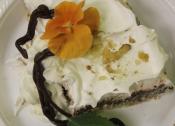 Grace Episcopal Tea Room delivers a very tasty Spoleto tradition, in a Charleston kind of way... think shrimp remoulade, Huguenot torte, and of course, iced tea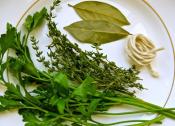 Sure, in today's world we can find good-quality "stocks in a box" and gourmet quality demi-glace, but nothing replaces the slow, steady, fragrant simmer of a homemade stock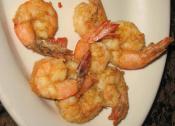 Here's why you should get an early start to summer—lightly battered shrimp fresh off the boat and a warm-weather fave, my Tomatoes Stuffed with Orange Basil Shrimp Salad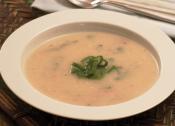 Reflections on a recent visit from my parents, Hen and Herb. Delicious turnip and onion soup included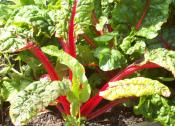 Farmers' markets always inspire chili-making at Holly's house. This one uses early-season peppers and tomatoes and dresses them up with seasonal Swiss chard for off-the-charts flavor and nutrition.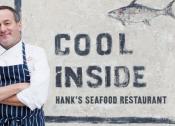 Frank McMahon's "Cool Inside: Hank's Seafood Restaurant" is a cook's cookbook through and through, a soulful ode to Charleston and the gems of the sea, creeks, and rivers that surround her
Entertaining with style is a snap with the sleek, sexy, edible endive boats that deliver lots of crunch and none of the gluten punch. Light and refreshing, these make great appetizers.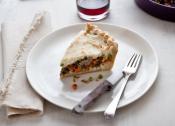 Shepherd's Pie was the idyllic dish for celebrating St. Patrick's Day, but keep this recipe around for early spring feasts (note: it's encased in pie pastry!)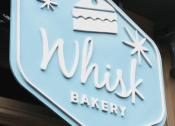 Whisk Bakery brings the old city closer yet to her Euro roots with deep, rich coffee and fresh pastries best enjoyed nice and slow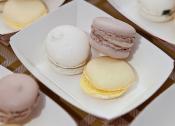 As The BB&T Food & Wine Festival is about to kick off its 7th festival, author Holly Herrick reflects on memories of festivals past, even as she looks forward to the next delicious event, 3/1-3/4
Bull Street Gourmet's addition to its iconic CofC hang-out shop on Bull & Smith wins in every way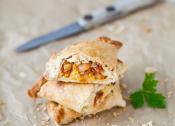 Who said Shrimp & Grits have to come on a plate with a spoon and fork on the side? Try these bite-sized tart pocket wonders out for size and flavor.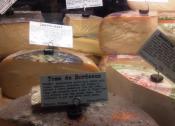 Cheese lovers will revel in the delights of Goat. Sheep. Cow. Wine lovers, charcuterie lovers, and bread lovers, too!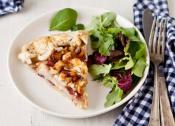 Cooler temperatures bring the desire for soulful, satisfying fare. Try this free-form Beefy Pear, Roquefort, and Walnut Tart, pungent with black pepper and bresaola for hungry winter bellies.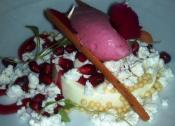 A round-up of my favorite local dishes of the year, from perfect panna cotta to the hands-down best burger in town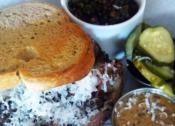 The Upper King area is exploding with interesting new eateries, including this one, with cosmopolitan and rustic flair to boot.