holidays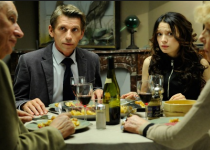 BY: Helen Mitternight
Bringing your lover home for the holidays? Here are five white lies to help you out.
BY: Holly Herrick
Though layered with complex flavors, French onion soup couldn't be more simple—or delicious. As it can be made ahead and assembled last minute, it's a snap for holiday entertaining (i.e. New Year's)..
BY: Elisabeth Bova
With just $12 and a bit of PINsperation, you can have yourself a new man! A new front door snowman, that is. Isn't he festive?!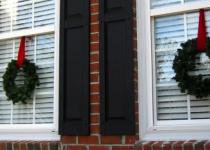 BY: Elisabeth Bova
I'll show you how to do it in minutes, without a ladder, hammer, suction cups, or even going outside. Just grab some wreaths and ribbon!
BY: Evans Craddock
The carols, the parties, the wreaths, the cards, the lights. It's all merry merry. Unless, of course, you're not feeling... merry. Here're 5 ways to handle holiday blues (#5: Stop being an asshole)
BY: Holly Herrick
Banish holiday cooking fears with this delicious and easy tart. It comes together in minutes and makes delicious use of one of fall's most celebrated fruits
BY: Ashley Caldwell
October's almost over, so get ready for social calendar chaos. Here are three online party-planning helpers with cool features and add-ons (like auto-sending real-deal invites via post)