Halloween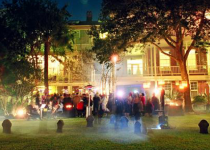 BY: Tara Guérard
With Halloween just around the corner, we've pulled together some of our favorite ideas from a rehearsal dinner we planned on Halloween night a few years ago to inspire a fabulously...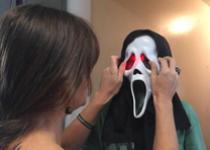 BY: Suzelle Santos
Super mom Lori Simpson manages to costume herself, four kids, her husband and dog for under $100. How does she do it? Hacking LED lights. She showed us how she does it at Makelab Charleston this past...
BY: Rory Gruler
BY: Nate Anderson
When Facebook first came to campus, it spread like wildfire. Grades dropped considerably that semester; instead of studying, we sent friend requests, changed our profile picture, and "poked"...
BY: Rory Gruler
BY: Rory Gruler
BY: Renae Brabham
It was October 13th when I realized that I didn't have a thing put out for Halloween yet and I didn't see a day two weeks out in my hectic schedule to attempt to decorate. Well, maybe I...
BY: Joan Perry
Here are a few fun Halloween shots from my walk yesterday morning. These folks should get a break on their property taxes for all the pleasure they give people walking by. I even found a bit...
BY: Rory Gruler
BY: Rory Gruler
BY: Chassity Evans
I admit, I'm such a sucker for Halloween. Something about the weather changing and my neighbors turning their homes all festive and spooky just gets me. Last year, Lilly had a costume party so I...
BY: Renae Brabham
Charleston—what a wonderfully eerie city for Halloween. Moss hangs like phantom apparitions from creeping old oaks, bones of twisted, hurricane-ravaged trees line secluded beaches. Concrete angels...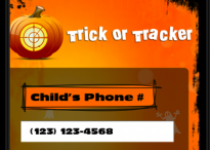 BY: Ashley Caldwell
BOO! We know all the old-school rules—stick together, bring a flashlight, and never eat unsealed candy. But how about all the new-school technology and digital media apps that can help keep...
BY: Holly Herrick
The chilly nights and brisk days of fall bring with them the siren call for some serious comfort food. And truly, what makes better comfort food than a really excellent mac 'n cheese? I love to...
BY: Rebeccah Connelly
I recognize that the material in this post is not new, so let's just get past that. Yet, I find myself wanting to write about it anyway, so here we go.Here is my question: Can anyone explain to me...