Halloween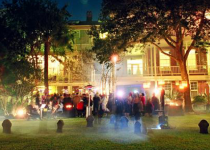 BY: Tara Guérard
Sharing the spookiest of party tips for your Halloween-themed celebration!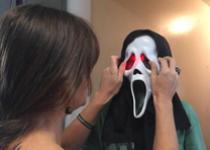 BY: Suzelle Santos
Want to add life to an old costume or just look festive when you take the kids out this year? Lori Simpson of Makelab Charleston shows us cheap ways to look good on Halloween.
BY: Rory Gruler
Stars of the social media scene this week? The tragic news from Mt. P and anything and everything having to do with Halloween (uber-creative costume ideas, pics, and today's nearly city-wide hangover)
BY: Nate Anderson
I remember when Halloween used to be a magical time for Facebook browsing (read girls in naughty Halloween costumes). But as I'm getting a little older, baby pictures are crowding out the eye candy
BY: Rory Gruler
Locals grapple with the Big John/Rarebit relationship, pics of the picketers at CofC are posted, Halloween's a comin'!, and what exactly is this Cook it Raw? Get the week's social media scoop here
BY: Rory Gruler
Skinful Halloween's gettin' real scary up in here...Your opinions on that, plus plenty o' crowing over our #1 City award and did Mark Sanford vote for default? Get all the week's social media madness
BY: Renae Brabham
The house decorated in skulls, ravens, and sepia-toned family photos; $50 stuffed bears from the Coastal Carolina Fair; faces sweaty from rubber masks. My favorite fall memories are flooding back...
BY: Joan Perry
24 days until Halloween, peoples! From balcony-chillin' skeletons and South of Broad mummies to concrete graffiti and a house-topping witches hat—here's a roundup of downtown's best holiday décor
BY: Rory Gruler
Our tax returns were hacked and Haley's getting defensive; thoughts, prayers, and reports about Sandy; windy weather's been causing some issues; and HAPPY HALLOWEEN!
BY: Rory Gruler
Water's been boiling in Berkeley County, Halloween preps are underway (Joe Riley jack-o'-lanterns included), people are partying, a storm named Sandy's making her move, and more
BY: Chassity Evans
Here's how we're getting ready for Halloween at my house—just a simple front-door idea the kids love
BY: Renae Brabham
Halloween—the one night of the year I get to strip myself of sanity, flip the switch, and be somebody totally different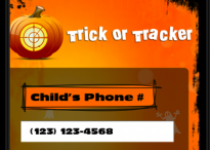 BY: Ashley Caldwell
We all know the old-school safety tips for the year's scariest night... But are you up on the latest and greatest digital tools for 21st-century trick or treating?
BY: Holly Herrick
Fall is the perfect season for everyone's favorite—ooey, gooey mac 'n cheese. Here's an elegant (but still simple) version perfect for any special supper (perhaps a Halloween feast?!)
BY: Rebeccah Connelly
Can anyone explain to me why Halloween costumes for women are so slutty? And why men's aren't? And why the heck children's are?!