Guerlain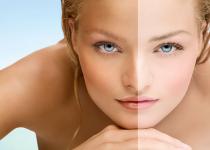 BY: Andrew C. Petersen
A little less than a week ago—despite the abnormally cool weather we've been having here in Charleston (don't be fooled, my friends, the humidity is coming)—the first day of summer officially swept...
BY: Andrew C. Petersen
Take it off! I mean really take it off and show what Mother Nature gave you. Perfect, nude, bare, and blushing skin! Let go of the cover up—lose it to the summertime breeze—and bask in your own...