Geek Musique
BY: Devin Grant
Ok Charleston live music fans, we need to have a talk. I love you for the way you've helped build up the Holy City into the music destination it is. We have a vibrant local music scene, our...
BY: Devin Grant
A couple of weeks ago, I was driving home from a restaurant with my wife and two sons. My older son, who is 8 years old, brought up the Beatles in conversation. My wife and I are avid...
BY: Devin Grant
It has been 21 years since I saw my first Widespread Panic show. In that time, I have easily seen the Georgia-based jam band a couple dozen times, more than any other act out there. It'...
BY: Devin Grant
The movie musical has gone through its own strange evolution over the years. The first true musicals were meant to showcase the miracle of sound that was added to motion pictures in the late 1920s,...
BY: Devin Grant
It was music heaven for fans of both great songwriting and superb blues guitar last Friday at the North Charleston Performing Arts Center. A crowd of about 1,000 were treated to a co-headlining show...
BY: Devin Grant
Music history is full of great collaborators. Gilbert and Sullivan, Rodgers and Hammerstein, Lennon and McCartney, Simon and Garfunkel, Hall and Oates, Milli and Vanilli. Okay, so I threw that last...
BY: Devin Grant
Here in Charleston there are any number of great cover and tribute bands one can go out and see. Some of my personal favorites are T.N.T. (performing Bon Scott-era AC/DC), G N' R Lies (playing music...
BY: Devin Grant
It doesn't take hearing more than about twenty seconds of "Don't Comfort Me," the first track off Dead 27s new CD "Chase Your Devils Down," to know you're in for a great rock experience. Combining...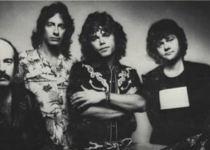 BY: Devin Grant
I'll be honest right upfront here; I've never really been a fan of the band REO Speedwagon. I don't say that in an attempt to seem trendy or forward thinking, because lord knows I'm a fan of any...
BY: Devin Grant
What a difference a couple of days, and a couple of hundred miles make. When Gillian Welch and David Rawlings performed in Charlotte last Friday night at the Neighborhood Theatre, apparently not...
BY: Devin Grant
This past weekend brought a couple of spectacular acts to the North Charleston Performing Arts Center. First, on Thursday night, the newly reunited bluegrass act Nickel Creek rolled into town for a...
BY: Devin Grant
I first saw Jordan Igoe perform a couple of years ago at one of the great music showcases the Charleston County Public Library puts on at its main branch downtown. I was struck by both her expressive...
BY: Devin Grant
I first met Vikki Matsis while doing freelance writing for another local publication. She's a great writer, and a few years ago, we covered the Bonnaroo Festival in Tennessee. In the process of...
BY: Devin Grant
At a recent performance by Jason Isbell and The 400 Unit, the band was launching into "Never Gonna Change," a song Isbell wrote while he was still in the Southern rock band Drive-By Truckers. Just as...
BY: Devin Grant
How stand-up a guy is Darius Rucker? A few weeks ago, right after accepting a Grammy Award in Los Angeles, the singer-songwriter flew home to Charleston and went straight from the airport to a...
BY: Devin Grant
The number "three" holds a special significance for singer-songwriter Kristian Bush. Music fans in Charleston might remember Bush as one half of the folks rock duo Billy Pilgrim, which...
BY: Devin Grant
A couple months back, I had the opportunity to see the Broadway musical "Jersey Boys" as part of the North Charleston Performing Arts Center's Best of Broadway series. Going in, I was...
BY: Devin Grant
While attending last week's Cord & Pedal Christmas concert at the Charleston Music Hall, I had to wonder if a tourist or two had possibly wandered into the show, thinking they were...
BY: Devin Grant
The first time I saw Cheap Trick, I had a classic case of mixed feelings. On the one hand there was the actual performance. The band was opening for Stone Temple Pilots at the North Charleston...
BY: Devin Grant
It has always amazed me how quickly folks in this town will pitch in to help when someone is in need, even if that someone is a complete stranger. I don't think I've ever actually met Lisa Jungermann...