Geek Musique
BY: Devin Grant
Sure, local superstar Darius Rucker had a huge hit a couple years ago with "Wagon Wheel," but the band that cowrote that hit song with Bob Dylan played the PAC this past Tuesday night.
BY: Devin Grant
Oh no she didn't! After an Atlanta blog editor took Charleston to task for defending the city's honor, Devin Grant wrote a few words in reply.
BY: Devin Grant
The classic rock band Heart gave a superb performance Tuesday night at the PAC, spanning its own catalog and treating the sold-out crowd to some surprises.
BY: Devin Grant
After betting that the inappropriate humor in The Book of Mormon would cause massive walkouts, Devin Grant was proved pleasantly wrong as the PAC stayed packed for the award-winning musical.
BY: Devin Grant
Ingrid Michaelson played an intimate show at the Charleston Music Hall with guest Greg Holden.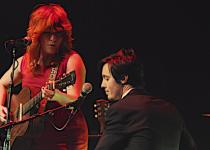 BY: Devin Grant
As their star continues to rise in the world of Americana music, local self-described "sloppy tonk" duo Shovels & Rope returned to their home base for a beautiful and rowdy show at the PAC.
BY: Devin Grant
James Taylor turned in a near perfect performance Friday night at the North Charleston Coliseum that found the artist getting up close and personal with many of his fans.
BY: Devin Grant
Despite some rude and clueless audience members, Justin Townes Earle managed to charm the crowd at the Charleston Music Hall Sunday night.
BY: Devin Grant
Ringo Starr and His All Starr Band rocked the PAC Wednesday night, and Beatlemaniac Devin Grant was there with his son, a third-generation fan of the Fab Four.
BY: Devin Grant
After jumping ship and playing Daniel Island last year, Widespread Panic makes a triumphant return to the North Charleston Coliseum.
BY: Devin Grant
While it may not the best example of a movie musical, the 1974 Brian DePalma film Phantom of the Paradise is great campy fun. A newly released Blu-Ray/DVD version brings the cult film to the masses.
BY: Devin Grant
The Robert Cray Band teamed up with John Hiatt and The Combo for a night of great American music at the PAC
BY: Devin Grant
After a decade as one half of the Charleston electronic-rock band Slow Runner, Michael Flynn sets out on his own with a solo offering.
BY: Devin Grant
When a group of local musicians decided to pay tribute to that greatest of all white-boy soul groups, Hall & Oates, at the Pour House, the results were sublime.
BY: Devin Grant
The Dead have come to life as local band has released a great new collection of rock and soul music. Drummer Daniel Crider talks about what went into the creation of "Chase Your Devils Down."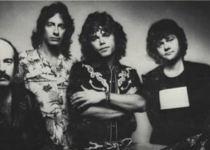 BY: Devin Grant
Although blogger Devin Grant has never been a fan of the band 80's Classic Rock, he has to admit one band rocked out a harder than he was expecting them to at last Saturday night's show at the PAC.
BY: Devin Grant
Spirits were high as two folk legends brought their old-time acoustic sound to the Charleston Music Hall last Sunday night, and this time, no one at the bar had to be told to shut up.
BY: Devin Grant
In case you missed one of the best shows to come to Charleston in a while, newly reunited Nickel Creek, and eternally youthful Tony Bennett played stellar shows on two consecutive nights at the PAC.
BY: Devin Grant
Nothing is better than great live music. Local singer-songwriter has a solid new album out, and shows she can recreate the music from that album beautifully at a couple of recent local performances.
BY: Devin Grant
Every musician creates music in their own unique way, but it takes a special person to create deep, soulful tunes that come from their heart and touch yours. This Charleston local tells us her story.