Front Yard to Table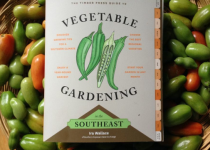 BY: Joan McDonald
Got a gardener on your Christmas list? No sweat: here are some of my favorite things. » Gift a Holiday Wreath! Deck your Halls with greens from our local Charleston Horticultural...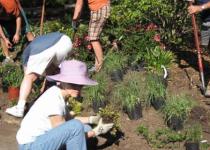 BY: Joan McDonald
Grow Organic This Tuesday (tomorrow, November 19!), the Magnolia-Sycamore Community Garden in West Ashley is holding an open house. Scratch that: "open garden?" Call it what you want,...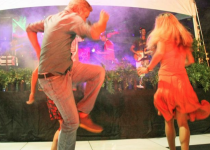 BY: Joan McDonald
Are you up for the Party for the Parks? Just in case you hadn't heard... the Charleston Parks Conservancy, a volunteer-based organization that helps keep the city green spaces looking beautiful, is...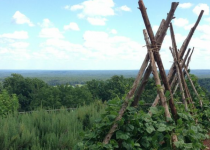 BY: Joan McDonald
Fall is just around the corner and it is time to select the cool season growers! I recently returned from an inspiring trip to Monticello (aka the "Seed to Seed Growing Mecca"). As...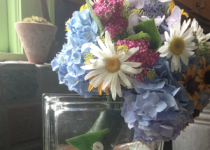 BY: Joan McDonald
Here's the bouquet I'm making today. Do you ever think you can do these yourself? Easy, easy, especially if you've got the supplies growing right in your garden. The how-to is below, plus a...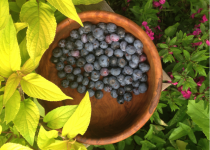 BY: Joan McDonald
It is blueberry time here in Charleston. The berries are just starting to ripen on the bushes, which means it is time to harvest! As with every plant in the garden, selecting the appropriate...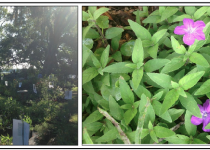 BY: Joan McDonald
Here's a pretty valuable planting tip for you: if you're looking to add a new plant to your garden, go native. I got to thinking about this after attending an annual plant sale at a wonderful...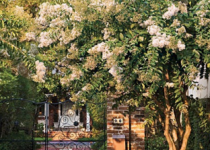 BY: Joan McDonald
Southern Living Need a little gardening inspiration?? Here is a unique opportunity that will give you plenty of that, plus benefit a worthy cause… ETV! Charleston is filled with...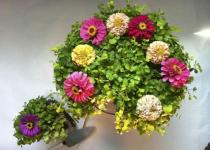 BY: Joan McDonald
Ready for my latest DIY? I like to call this "Jenny's Favorite Chocolate Cake" because the vine growing on the exterior is called Creeping Jenny. The water pics on top of the cake allow it to...
BY: Joan McDonald
I attended a L.I.M.E event this past week, which was such a treat that I wanted to try and bring this table to you. If you are not familiar with L.I.M.E. (Local. Impromptu. Moveable. Evening...