Front Yard to Table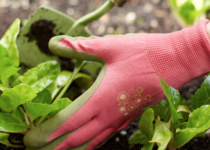 BY: Joan McDonald
Is that Spring?! Revive your green thumb at the Carolina Yard Gardening School brought to you by Clemson Extension. Brush up on your skills in all things green with some impressive guest appearances.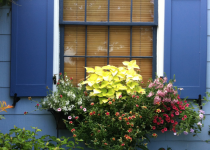 BY: Joan McDonald
Polar Vortex or not, it's time to wake up and smell the flowers. Joan McDonald and Charleston's Horticulture Society are giving you a chance to get your green thumb ready for Spring.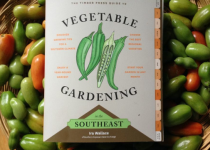 BY: Joan McDonald
I've got 10 great ideas for the green thumbs on your list—we're talking garden totes made from up-cycled sails to South Carolina-made garden sculptures, plus details on a wreath market THIS Saturday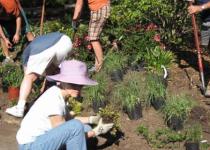 BY: Joan McDonald
Tomorrow, come see the fantastic Magnolia-Sycamore Community Garden in West Ashley—get more growing know-how, get involved, and find out how to lease space in this new garden hot spot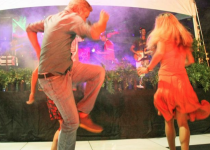 BY: Joan McDonald
When's the next Colonial Lake-side bash? Coming up in a few weeks—here are all the details, including a bangin' list of restaurants and bakeries on board to sweeten the pot, plus ticket info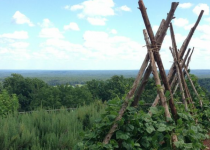 BY: Joan McDonald
A stroll through Thomas Jefferson's vegetable garden and fruit orchards—plus! A collection of pics and a list of seeds to start your own "mini Monticello"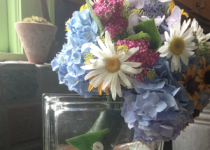 BY: Joan McDonald
I'll show you how to "condition" cut flowers so they live longer. Also, the bouquet I made right from the flowers in my garden—try it!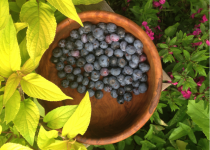 BY: Joan McDonald
Few things are better than blueberries straight off the shrub... So it's a good thing they're easy to grow. Here are how-to tips for your garden, plus 3 simple ways to serve them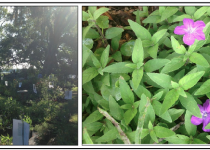 BY: Joan McDonald
I attended an annual plant sale recently and got a peek at a wonderful selection of native plants. I'll tell you all about that, plus why planting natives makes life easier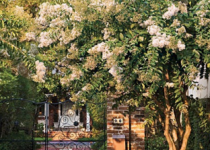 BY: Joan McDonald
Want to take a private tour of one of Charleston's loveliest backyard gardens and eat lunch there al fresco? Well here's your chance! ETV fans—you'll be especially interested in this sweet offer...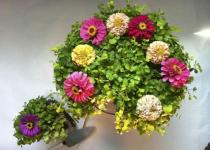 BY: Joan McDonald
Looking for a clever centerpiece for the table? Learn to make this Creeping Jenny "chocolate cake," complete with white fill icing
BY: Joan McDonald
Cool video and photos of a locally sourced "pop-up dinner" last week at the Old Charleston Jail... Travel & Escape Channel's "Illegal Eater" was there, BNL's Steven Page, too, and so was I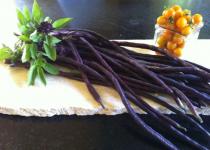 BY: Joan McDonald
Colorful, nutty in flavor, and abundantly fruitful—as in, you'll have enough beans to feed your whole block—the Yard Long Bean is a must for your summer garden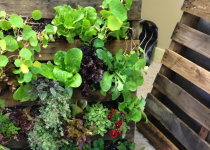 BY: Joan McDonald
Spring's arrived just in time for this weekend's big event—The Charleston Horticultural Society's annual gardening expo. Read on for the scoop (like when you can learn to make the pallet on the left!)
BY: Joan McDonald
Indian Hawthorn, camellias, Swiss chard... I did these three arrangements for a recent party. This is definitely the way to go for easy arranging without running up a big floral bill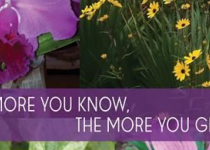 BY: Joan McDonald
Can you grow shiitake mushrooms? How about orchids? Herbs? Learn these how-tos plus many, many more at this CAN'T miss workshop coming to the Lowcountry March 16. Read on for how to register!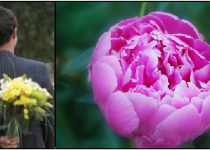 BY: Joan McDonald
Love at first sight. Jealousy. Fidelity. I can't live without you. One rose. Seven roses. Be sure the flowers you give her—or him—say what you mean, because like it or not, these stems speak volumes
BY: Joan McDonald
It may sound strange, but yes, yes, yes. A recent trip to Burwell's on Market Street made me feel like I was eating vegetables from my own backyard (which actually, kind of was the case). Here's how
BY: Joan McDonald
As I harvest the five varieties of kale I grew this year (five!), I want to share growing tips, my fave varieties, and a recipe for chips you've got to try. Dig in!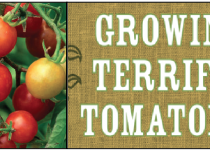 BY: Joan McDonald
Hurry up and register! This Clemson Extension workshop fills up fast, but can be a lifesaver for anyone struggling with growing tomatoes. Plus, some January garden reminders...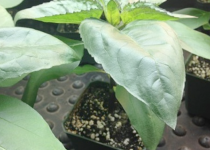 BY: Joan McDonald
Less watering, less weeding, and less expensive? Oh hi, hydroponics. Here's more about the growing technique (which is good for more than just harvesting pot), and an awesome shop on Meeting Street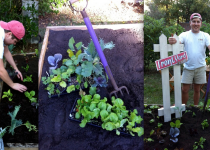 BY: Joan McDonald
Now's the time to plant the cool-season veggies that'll get you through the winter. For a low maintenance, space-savvy place to plant 'em, install a raised bed. Here's how!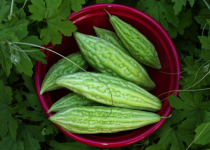 BY: Joan McDonald
It's not a typical choice for a home garden, but after chatting with a pair of growers in Wagener Terrace, I'm thinking maybe it should be. Here's a rundown on the no-fuss, high-yield exotic fruit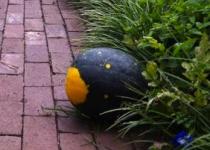 BY: Joan McDonald
Since my last blog, I've gotten some good questions about growing this gem. So here are some cool photos, a little history, and a quick list of tips for growing your own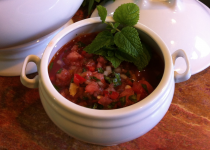 BY: Joan McDonald
A chilly recipe I made just for Labor Day using ingredients right out of the garden... It's a good one, so try it while the weather's still warm!
BY: Joan McDonald
August is a good time to get started…. Interested? Here are a few things you need to know about time commitment, what to buy, when to sow, and more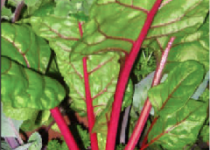 BY: Joan McDonald
August is seeding time for winter gardens—here are my six picks for growing cool-weather stunners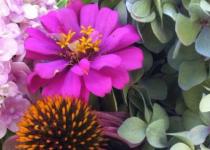 BY: Joan McDonald
Here are some great tips and tricks for growing the Southern stunners, plus a neat DIY and a bouquet using just the blooms outside my door
BY: Joan McDonald
These warm-weather loving plants are easy to work with and, unlike flowers, will keep right on blooming for months to come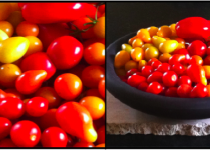 BY: Joan McDonald
Ripe with just-in-time growing tips and gorgeous photography, the Grit team found Joan's colorful, summer-ful post to be a standout source of weekend gardening (and eating!) inspiration
BY: Joan McDonald
The Sun Golds that are as sweet as candy, San Marzanos for homemade sauce, a wacky heirloom, and how to get started on your fall crop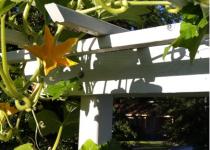 BY: Joan McDonald
If you don't have Zucchetta Tromboncino in your garden yet, you should. Zucchetta Trombo-huh? A yummy summer squash you can enjoy year-round, see why you should plant this speedy grower soon