FOOD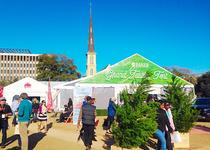 BY: Megan Bryan
This year's 10th Annual Wine + Food Festival was a celebration of Charleston's rich culinary history, its international notoriety, and its progressive future. Saltwater Chef was there to get a finger on the pulse of the festivities.
BY: T. Ballard Lesemann
Already in its sixth year, Brewvival has quickly evolved into one of the premier craft beer events in the Lowcountry, if not the entire state. Organized by COAST Brewing Co.'s David Merritt and Jaime Tenny and entrepreneurs Scott Shor and Rich Carley (of the Charleston Beer Exchange, Edmund's Oast), the event on Feb. 28 boasted nearly 200 beers from 50 microbreweries on this year's official beer list.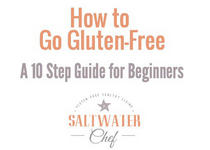 BY: Megan Bryan
You've been having the bloating, the swelling, the indigestion, brittle nails, insomnia—you name it. You get tested for gluten intolerance and celiac disease, and your doctor tells you it's time to go off gluten. Uh-oh. Not. Good. My life is over. Now what? Here's a guide from Saltwaterchef.com on how to go gluten-free in 10 Steps.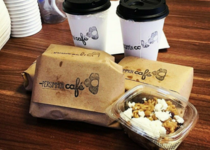 BY: Sydney Gallimore
What are you to do when you're broke but you still want to eat good food? Try one of these 10 cheap eats.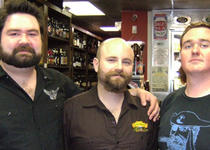 BY: T. Ballard Lesemann
From its original conceptualization as a craft beer bar to its realization as Charleston's premier brewpub and upscale-casual eatery, co-owners of Edmund's Oast Scott Shor and Rich Carley have a lot to be proud of.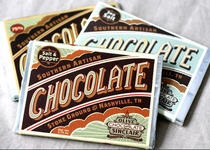 BY: Ann Kaufman
Treats for Your Sweet offers affordable, delicious packages sure to make any heart soar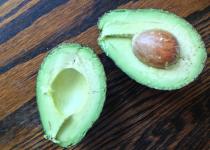 BY: Megan Bryan
Been on a bit of a sugar bender? We feel you. Here's how to break the addiction cycle.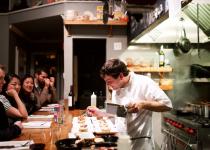 BY: Ann Kaufman
At R. Kitchen, Chef Ross Webb makes a five-course tasting menu both affordable and entertaining.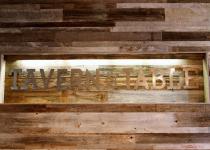 BY: Ann Kaufman
A refreshing, modern departure from the typical bar-and-grill fare at Shem Creek, Tavern & Table's menu features global flavors in Lowcountry staples
BY: Hunter Boone
One of the best ways to get aquatinted with Charleston's top mixologist and chefs is with Charleston Culinary Tours, where you and a group walk the peninsula and hit up 3 stops along the way.
 20% off with CHSGRIT2014!
BY: Instant Grit
Still struggling to plan your holiday menu? We've got you covered with recipes for spicy meatloaf, pimento-and-habanero mac and cheese, sweet potato hash, and almond toffee, courtesy of Charleston faves Early Bird Diner and Hello My Name is BBQ.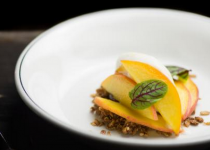 BY: Ann Kaufman
Two Southern chefs, one formerly of McCrady's, to be honored this week at a Washington, DC Gala for DC's Rising Star Chefs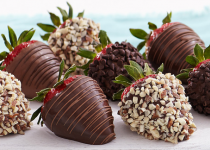 BY: Tara Guérard
You can't go wrong with chocolate treats for teachers, out-of-town relatives, and even the mailman!
BY: Renae Brabham
Bring back the days when a duck was a duck. And lamb was a sheep and not a sheep in wolves' clothing. Now, as an avid food-label reader, I am learning that less is best!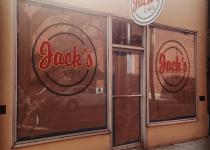 BY: Valerie Ann Hammond
Jack's Cafe: From Georgetown to George Street
BY: Ann Kaufman
This weekend, head to Coastal Cupboard for its semi-annual knife sharpening event benefitting the Charleston Basket Brigade.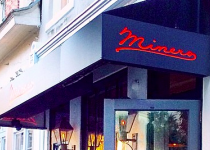 BY: Diana Barton
Who can turn down some greasy Mexican grub and an ice-cold marg? Try the tacos (and more) at the latest product of Holy City chef Sean Brock.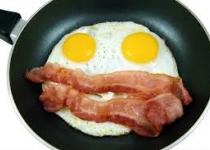 BY: Helen Mitternight
We want breakfast all day, and restaurants hear us!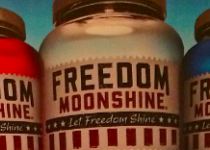 BY: Diana Barton
As far as fall cocktails go, we've found the perfect potion to satisfy on a chilly autumn night. Try these simple recipes yourself, and share on social media with the hashtag, #chsgritsips.
BY: Stephanie Hunt
While late night imbibers get the crackdown, Charleston vies for another national win. It's the Chucktown vs Nashvegas smackdown in Food & Wine's online poll. Drink up and vote!