FOOD
BY: Claire O'Bryan
After years of teaching classes for their Charleston Academy of Domestic Pursuits, Lee Manigault and Suzanne Pollack's book has finally hit stores. I know you've heard me talk about how fun...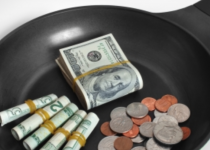 BY: Guest Blogger
Diana Barton recently moved to the Lowcountry for an editorial internship with Charleston magazine and is loving every minute of it. Born and bred in Nashville, TN, this Vols fan plans to call...
BY: Holly Herrick
When it comes to killing (unless you count mosquitoes) I'm a wuss. I can't even stamp out a palmetto bug (cockroach). Once, when I was 12, while retrieving the mail from our mailbox in Florida, a...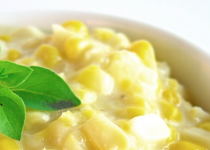 BY: Ann Kaufman
One of the things I love about Southern vegetable side dishes is that any time I eat them, I kind of have to rationalize the relative health benefits to myself. "Sure, these collard greens have a ham...
BY: Holly Herrick
I call this soup "triple threat asparagus" because the flavors are layered in a stock based upon trimmings, roasted fresh asparagus for maximum flavor and color, and a finishing garnish of roasted...
BY: Instant Grit
Caviar & Bananas, Charleston's beloved gourmet market & café, is introducing an outstanding new line up of sandwiches, ranging from hearty to healthy and sure to satisfy all with...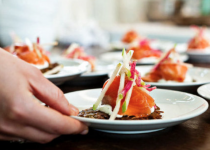 BY: Kinsey Gidick
The marquee of the American Theatre on King Street yesterday afternoon proclaimed, "We drank. We ate. We're stuffed." and that about sums it up. The 2014 Charleston Wine and Food Festival had all the...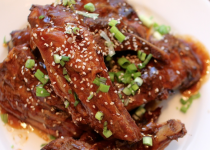 BY: Ann Kaufman
As a working mom of two kids under the age of 3, I'm always on the lookout for flavorful, easy recipes, that will please my family. Oh, and the twist with my family is that they want me to make Asian...
BY: Holly Herrick
I spent most of last week channeling my inner Irish Catholic guilt. I confess that's because while what seems like the rest of the country was commiserating over the "Polar Vortex," I was (as my Iowa...
BY: Holly Herrick
Hardly anything I can think of trumps the utterly simple deliciousness of a well prepared French onion soup. Similarly, I can think of nothing utterly worse than a thin, flavorless ill-prepared...
BY: Natalie Mason
After not really watching what I ate for the past nine months, I am ready to get back on track and lose the last of this baby weight. I am not on a full-blown diet—that will come after the...
BY: Holly Herrick
I've been having fun in my kitchen lately experimenting with French soups for my upcoming book on the subject. One of the things that makes soup French (aside from being delicious) is attention to...
BY: Instant Grit
First off, given the occasion, we'd like to say what we're thankful for here at Grit... ... We live in one bad ass town—and it particularly shines during the holiday season. So we've rounded...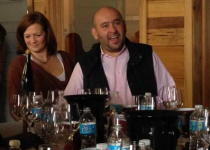 BY: Jon Yarian
"Trust me, you'd never want to live there." Duncan Arnot-Meyers is talking about one of the vineyards where grapes are grown for his award-winning wines. And while he doesn't live there either...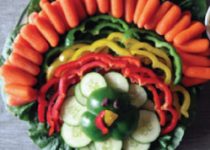 BY: Erica Rodefer W...
Here's a little reminder for all of the well meaning folks hosting a big, old traditional Southern Thanksgiving dinner at their houses later this week: Vegetarians don't eat turkey. I...
BY: Holly Herrick
Thanksgiving is all about tradition, but let's face it, not everyone loves apple, pumpkin, or pecan pie, and not everyone loves to bake or get involved with making or rolling out pie pastry.That's...
BY: Natalie Mason
Get ready to be introduced to your new favorite taco recipe. These babies are incredible. The meat slow cooks all day so it is fall apart tender and filled with so many fabulous flavors...
BY: Holly Herrick
Chow.com Last week, a full two weeks before Thanksgiving was even scheduled to arrive, I got an intense craving for turkey. Not the deli variety and not the roasted kind you can buy. I needed...
BY: Instant Grit
The Blog of the Week is... Say Hello to Soup Season by Mellissa Sevigny. Because wow. Ten (count 'em, 10) insanely delicious looking soup right as the chill sets in? With names like Brazilian Shrimp...
BY: Natalie Mason
Today I am coming at you with another awesome vegetarian meal. We are on week two of having meatless Mondays and I am loving it. The hubs? Not so much. I really liked this pasta—it was...