FOOD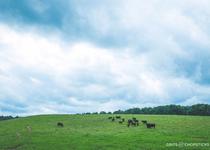 BY: Ann Kaufman
Certified Angus Beef provides top-notch steaks for home cooks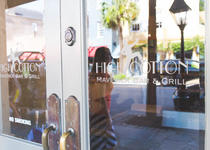 BY: Ann Kaufman
High Cotton's bar menu offers elevated cuisine for the after-work crowd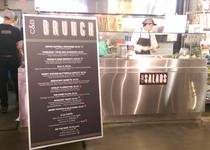 BY: Sydney Gallimore
Eating my way through Caviar & Bananas's new brunch menu, FOR SCIENCE.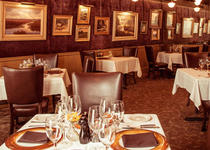 BY: Ann Kaufman
Hall's Chophouse retains top honors for excellent food and service while getting some new accolades, to boot.
BY: Sydney Gallimore
Tasting the menu at Chef Robert Carter's newest venture, Barony Tavern.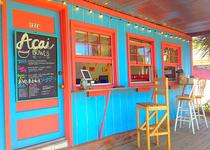 BY: Megan Bryan
Need to fuel up for a day on the water or refuel after a surf session? Chico Feo on Folly Beach has you covered.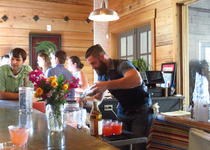 BY: Sydney Gallimore
A Commune dinner is all about creativity, community, and getting out of your comfort zone.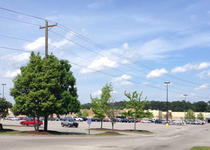 BY: Guest Blogger
A humbling reminder of Charleston's disparity in healthy food access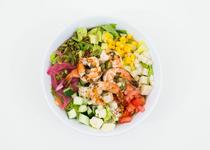 BY: Sydney Gallimore
Just in time for summer, Caviar & Bananas introduces six new salads worth drooling over.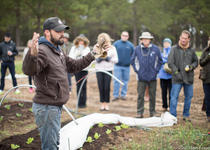 BY: Megan Bryan
The Lowcountry is bursting with local farms and food producers, and the impact on our economy when we buy from local farmers is profound. Making a simple shift in your weekly spending to $10 towards local food could potentially bring millions to the Lowcountry and reduce our environmental impact as a community. The Eat Local Challenge is a great place to start.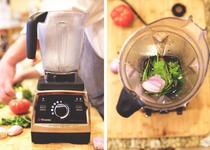 BY: Ann Kaufman
Coastal Cupboard's in-house chef offers his five basic tools any kitchen chef should consider having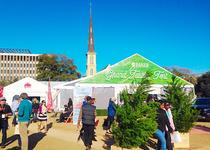 BY: Megan Bryan
This year's 10th Annual Wine + Food Festival was a celebration of Charleston's rich culinary history, its international notoriety, and its progressive future. Saltwater Chef was there to get a finger on the pulse of the festivities.
BY: T. Ballard Lesemann
Already in its sixth year, Brewvival has quickly evolved into one of the premier craft beer events in the Lowcountry, if not the entire state. Organized by COAST Brewing Co.'s David Merritt and Jaime Tenny and entrepreneurs Scott Shor and Rich Carley (of the Charleston Beer Exchange, Edmund's Oast), the event on Feb. 28 boasted nearly 200 beers from 50 microbreweries on this year's official beer list.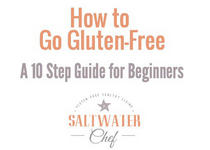 BY: Megan Bryan
You've been having the bloating, the swelling, the indigestion, brittle nails, insomnia—you name it. You get tested for gluten intolerance and celiac disease, and your doctor tells you it's time to go off gluten. Uh-oh. Not. Good. My life is over. Now what? Here's a guide from Saltwaterchef.com on how to go gluten-free in 10 Steps.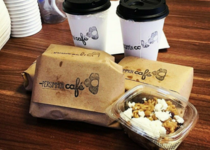 BY: Sydney Gallimore
What are you to do when you're broke but you still want to eat good food? Try one of these 10 cheap eats.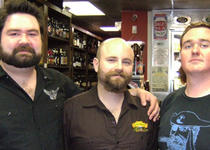 BY: T. Ballard Lesemann
From its original conceptualization as a craft beer bar to its realization as Charleston's premier brewpub and upscale-casual eatery, co-owners of Edmund's Oast Scott Shor and Rich Carley have a lot to be proud of.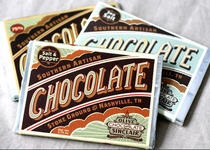 BY: Ann Kaufman
Treats for Your Sweet offers affordable, delicious packages sure to make any heart soar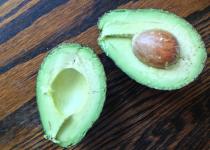 BY: Megan Bryan
Been on a bit of a sugar bender? We feel you. Here's how to break the addiction cycle.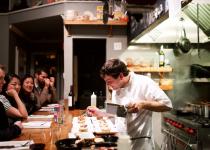 BY: Ann Kaufman
At R. Kitchen, Chef Ross Webb makes a five-course tasting menu both affordable and entertaining.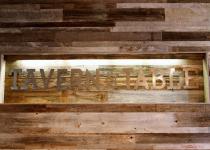 BY: Ann Kaufman
A refreshing, modern departure from the typical bar-and-grill fare at Shem Creek, Tavern & Table's menu features global flavors in Lowcountry staples