FOOD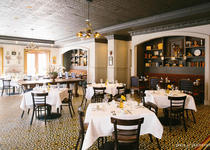 BY: Ann Kaufman
Barony Tavern's recently added lunch and tavern menu offers interesting twists on everyday lunch items.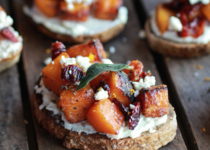 BY: Ryan Smith
Delicious recipes ideas the whole family will love!
BY: Renae Brabham
You've been cooking your Thanksgiving turkey for 4 hours. You pull it out the over, it hits the floor. Do you serve it anyway?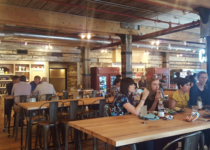 BY: Sydney Gallimore
Trying out the new Chef's Counter menu at Mercantile and Mash.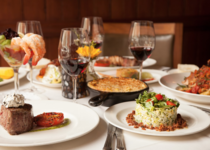 BY: Sydney Gallimore
Charleston Grit interviews Bill Hall of Halls Chophouse to ask him about recent awards from TripAdvisor and Yelp and see what's next for the esteemed restaurant.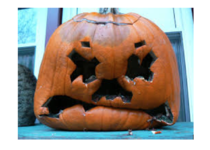 BY: Alex Keith
Feeling Halloween Hungover? Whether it was the third king-size Twix bar you ate or the seven shots of tequila, we've got all the events to cure what ails you this Sunday.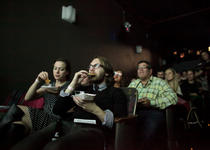 BY: Sydney Gallimore
Ever watch a movie or TV show and think "man I wish I could eat what they're eating on screen?" The Food Film Festival makes that dream a reality.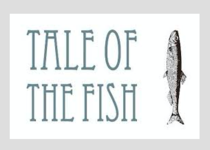 BY: Sydney Gallimore
Italian and Mediterranean-inspired fish dishes served up by some of the best chefs in the US!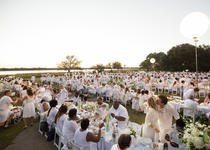 BY: Sydney Gallimore
Because wearing white and drinking too much shouldn't just be reserved for College of Charleston's spring graduation.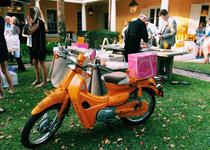 BY: Alex Keith
Charleston Wine + Food co-hosted a bubbly bash with Veuve Clicquot at the William Aiken House. "We can pop bottles all night and baby you can have whatever you like"—the inimitable T.I.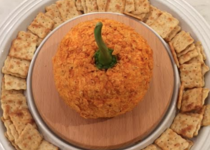 BY: Ryan Smith
The perfect festive appetizer for all of those upcoming Halloween parties!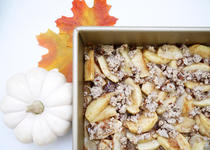 BY: Mia Syn
This weekend my kitchen smelled of cinnamon, nutmeg, and baked apples while outside, Hurricane Joaquin paid a not-so-friendly visit to Charleston.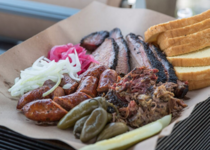 BY: Alex Keith
Palmetto Brewing Company launches its Food & Friends Pop-Up Dinner Series with guest chef John Lewis—the pit-master pro behind Austin's La Barbecue + Franklin Barbecue. This will be Lewis' only public event in Charleston during the month of October.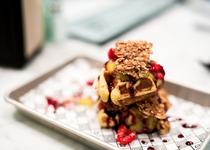 BY: Sydney Gallimore
Hot dogs and tater tots and waffles and ice cream, OH MY!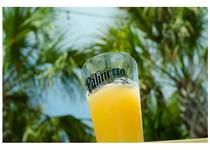 BY: Alex Keith
Palmetto Brewing's lineup of October events - hope you're ready to booze all month long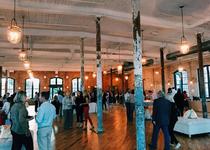 BY: Alex Keith
A first look and first (and second, and third, and fourth) taste of Mercantile and Mash, the new gourmet food emporium and American whiskey and beer bar located in The Cigar Factory
BY: Mia Syn
Farewell sweet summertime soirées, picnics on the beach and backyard barbecues... and hello, fall!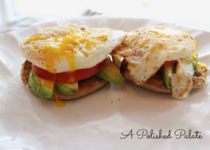 BY: Ryan Smith
Quick, easy and healthy breakfast.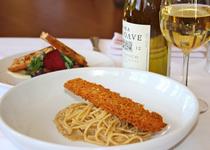 BY: Sydney Gallimore
If you like Italian food, you'll love the menu at Vincent Chicco's. And probably you'll eat too much pasta, but you should probably still order dessert.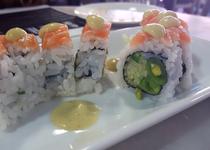 BY: Sydney Gallimore
A review of 6 of the new rolls on the newly revamped sushi menu at Caviar & Bananas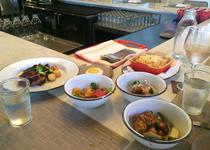 BY: Bailey Desiree Bial
A culinary tour of new neighborhood hot spot, The Westendorff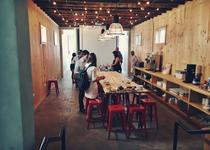 BY: Guest Blogger
Get your coffee fix, and taste it too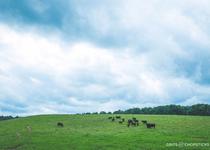 BY: Ann Kaufman
Certified Angus Beef provides top-notch steaks for home cooks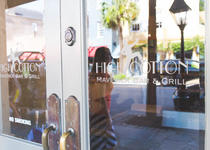 BY: Ann Kaufman
High Cotton's bar menu offers elevated cuisine for the after-work crowd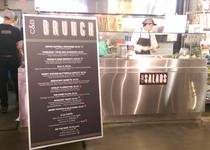 BY: Sydney Gallimore
Eating my way through Caviar & Bananas's new brunch menu, FOR SCIENCE.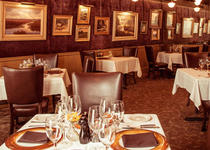 BY: Ann Kaufman
Hall's Chophouse retains top honors for excellent food and service while getting some new accolades, to boot.
BY: Sydney Gallimore
Tasting the menu at Chef Robert Carter's newest venture, Barony Tavern.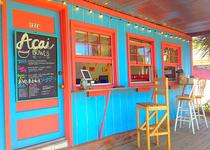 BY: Megan Bryan
Need to fuel up for a day on the water or refuel after a surf session? Chico Feo on Folly Beach has you covered.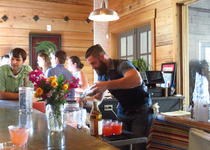 BY: Sydney Gallimore
A Commune dinner is all about creativity, community, and getting out of your comfort zone.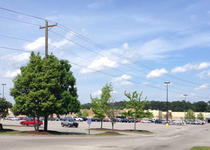 BY: Guest Blogger
A humbling reminder of Charleston's disparity in healthy food access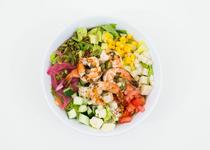 BY: Sydney Gallimore
Just in time for summer, Caviar & Bananas introduces six new salads worth drooling over.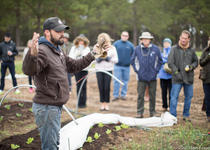 BY: Megan Bryan
The Lowcountry is bursting with local farms and food producers, and the impact on our economy when we buy from local farmers is profound. Making a simple shift in your weekly spending to $10 towards local food could potentially bring millions to the Lowcountry and reduce our environmental impact as a community. The Eat Local Challenge is a great place to start.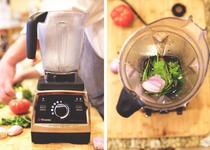 BY: Ann Kaufman
Coastal Cupboard's in-house chef offers his five basic tools any kitchen chef should consider having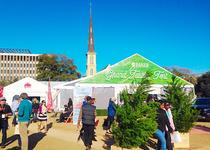 BY: Megan Bryan
This year's 10th Annual Wine + Food Festival was a celebration of Charleston's rich culinary history, its international notoriety, and its progressive future. Saltwater Chef was there to get a finger on the pulse of the festivities.
BY: T. Ballard Lesemann
Already in its sixth year, Brewvival has quickly evolved into one of the premier craft beer events in the Lowcountry, if not the entire state. Organized by COAST Brewing Co.'s David Merritt and Jaime Tenny and entrepreneurs Scott Shor and Rich Carley (of the Charleston Beer Exchange, Edmund's Oast), the event on Feb. 28 boasted nearly 200 beers from 50 microbreweries on this year's official beer list.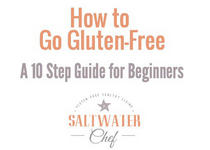 BY: Megan Bryan
You've been having the bloating, the swelling, the indigestion, brittle nails, insomnia—you name it. You get tested for gluten intolerance and celiac disease, and your doctor tells you it's time to go off gluten. Uh-oh. Not. Good. My life is over. Now what? Here's a guide from Saltwaterchef.com on how to go gluten-free in 10 Steps.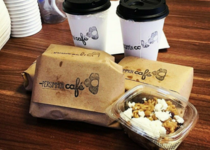 BY: Sydney Gallimore
What are you to do when you're broke but you still want to eat good food? Try one of these 10 cheap eats.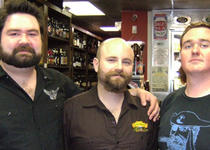 BY: T. Ballard Lesemann
From its original conceptualization as a craft beer bar to its realization as Charleston's premier brewpub and upscale-casual eatery, co-owners of Edmund's Oast Scott Shor and Rich Carley have a lot to be proud of.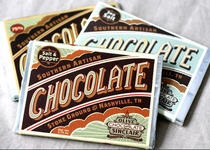 BY: Ann Kaufman
Treats for Your Sweet offers affordable, delicious packages sure to make any heart soar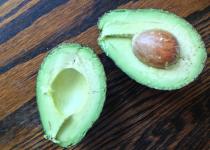 BY: Megan Bryan
Been on a bit of a sugar bender? We feel you. Here's how to break the addiction cycle.