food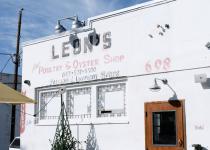 BY: Ann Kaufman
Recently my husband and I finally ventured up King Street to Leon's Oyster Shop. We'd heard lots of great things about this new addition to the Charleston food scene, and we were pleased...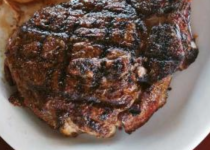 BY: Ann Kaufman
Top left: the blackened steak tips appetizer on a bed of fried onions; top right: the cowboy cut steak weighs in at a hefty 18 ounces but costs a reasonable $24.99 A wise sage once told me that...
BY: Holly Herrick
About the time my junior year in college rolled around, my boy-crazy roommates and I would indulge in one of our favorite games in our limited spare time. We called the game "baby-fooding." It...
BY: Devin Grant
There was a lot to see and do on day one of the Southern Ground Music & Food Festival out at Blackbaud Stadium on Daniel Island. If you weren't able to make it out Saturday, here's what you...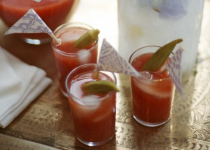 BY: Tara Guérard
Some might say the tailgate bar is more important than the food! Whatever your priority, it's key to have a stocked cooler and perhaps a fun cocktail or two to offer guests and friends who stop...
BY: Holly Herrick
Musician Zac Brown and executive chef Rusty Hamlin's 10-year-old friendship was forged on two things the men both love—food and music. This weekend, they're bringing it to Charleston in the form of...
BY: Devin Grant
As the Southern Ground Music and Food Festival draws closer, I honestly can't decide if I'm more excited about the food or the music. I'm obviously a major fan of music, and this year's edition of...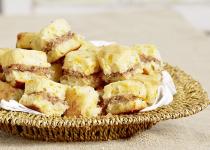 BY: Tara Guérard
With a hint of fall in the air (here's hoping it stays!), I can't help but get excited about football tailgating. Really, you don't even need a game as an excuse to picnic outside—just throw...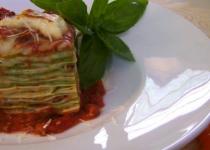 BY: Tara Guérard
I worked at Celia's all through college (many moons ago!). If you've been in Charleston for a while, you likely fondly remember her little Italian restaurant on the corner of Archdale and St....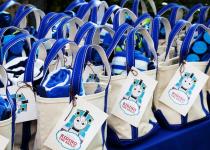 BY: Tara Guérard
Summertime is such an ideal time to throw a children's birthday party. Kids love to have fun in the sun and they (usually) tell you exactly what type of party they want! Recently I was asked to...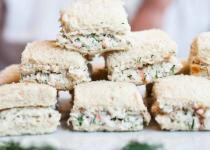 BY: Tara Guérard
With the weather being so hot in the summertime, I often try to serve light menu items when entertaining. One of my all-time favorite go-to recipes is Charleston Shrimp Paste Sandwiches. I've...
BY: Holly Herrick
Me in complete food festival heaven. Photograph by Squire Fox. It's almost impossible to believe, but prior to 2006, Charleston, South Carolina was food festival-less. Angel Postell and her...
BY: Holly Herrick
Many mornings, I awake dreaming of cheese. It's a strange admission, but it's true. I believe my love of cheese goes back to my French years. Nearly every day of every seven of those years began with...
BY: Holly Herrick
Situated near the cusp of Ansonborough and Elliotborough on the middle to upper reaches of the Charleston peninsula, this delightful new bistro strikes a winning balance between rustic, old-...