Folly Beach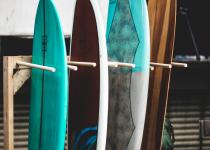 BY: Mac Kilduff
Many years ago, I could stand on a skateboard and move forward or back (and possibly turn). I could also, assuredly, fall off of that skateboard (I know because I almost knocked myself out in...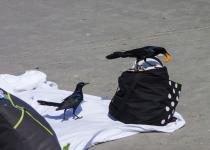 BY: Julie Wheat
Folly Beach is known to many as "The Edge of America". It is also a favorite beach destination for vacationers and inland living locals, and wouldn't be complete without a surfer or two....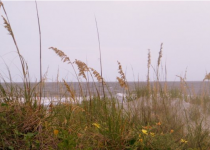 BY: Guest Blogger
Kane Hollingsworth is back in the States from a semester in Spain and itching for some southern food and hospitality. She's a Charlotte, NC, native who is spending her summer interning with...
BY: Tim Brennan
Getting high. Aw, man, it's better than therapy. When life gets frustrating, I like to get high. It's cheaper than talking to a therapist in an office, I can do it on a whim, and sometimes it opens...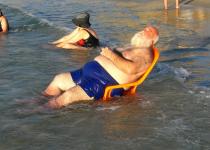 BY: Cullen Murray Kemp
Funnypica I've always admired the joy that folks get from going to the beach. It's as though the simple crash of waves against sand can somehow alleviate us of all our complicated life...
BY: Ayoka Lucas
«Guest StylePublic post by Ally Francine Self described as a "Peruvian gypsy mermaid with Cherokee roots," Jade Kale has spent nearly the last decade...
BY: Claire O'Bryan
Looking for a run while the weather is great? Come out on September 14 and support head and neck cancer research. This run was started by my co-worker and friend, Carissa Carie in honor and...
BY: Joan Perry
I usually avoid the beach at peak season. One of the main reasons is the difficulty of finding a parking spot. I got lucky this morning, though, and spent my entire walk thinking "why don't I do...
BY: Instant Grit
(Hollicakes) Let's face it: on party-heavy holidays (like New Year's Eve, and July 4th, aaand St. Patty's), sometimes even the greatest plans for all-day fun fall... a little short. And the fact...
BY: Devin Grant
I'm almost willing to bet that when music was invented—that is, when the first human decided to utter sounds that were decidedly melodic—that the moon was somehow involved. That chunk of rock...
BY: Ayoka Lucas
This StylePublic post is by Hunter Boone and Ayoka Lucas. Twin brothers Alex and Mike Faherty are on tour right now. They're not a band nor are they politicians. They are...
BY: Rory Gruler
BY: Instant Grit
COUNTDOWN TO SUMMER! Your Grit guide to Charleston's golden season MONDAY: Summertime Do's & Don'ts DO save restraint and formality for fall. Summer's ...
BY: Joan Perry
BY: Rory Gruler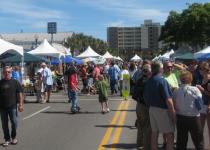 BY: Cullen Murray Kemp
When I think of Folly Beach, pictures of shirtless, sweaty, sandy, ultra competitive volleyball games come flooding into my head. I think of shot-gunning beers with my feet submerged in wet sand (of...
BY: Katie Hurst
With temperatures hanging out in the 70s lately, I haven't been busting out my bikini and boogie board and heading to the beach as much these last few weeks. As cooler weather rolls in, laying half...
BY: Katie Hurst
Charleston—it's practically a three-dimensional postcard and has no shortage of good, scenic places to run. And with October temps cooling things down, there's really no reason not to hop off that...
BY: Rory Gruler
BY: Rory Gruler