Fashion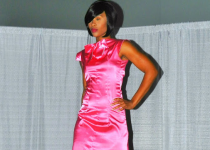 BY: Desmond Kinlaw
I recently caught wind of a fashion show in Mount Pleasant featuring some of my classmates at the Art Institute of Charleston (AI). I decided to go check it out. The runway show...
BY: Natalie Mason
One of my favorite simple looks for the fall is a white sweater with jeans. It is such a classic and timeless look that always looks put together and chic. I invested in a white Vince sweater last...
BY: Hunter Boone
* Hunter Boone is a Frank & Oak Network Ambassador in Charleston Frank & Oak is a menswear line reining from Montreal, QC that wants to help dress you well...
BY: Ayoka Lucas
In all honesty, who doesn't want to own something that's called BANGS! It rolls right off the tongue and has a rockin' ring to it! And founder Hannah Davis was on to something even greater...
BY: Ayoka Lucas
Behind the scenes… models off duty! Every woman is familiar with the LBD! We just speak that language. The good news is that we now have a specialty store on Society Street of the same...
BY: Natalie Mason
|| Rachel Pally Sissy Top || What is not to love about this top? Love the color and style. It would be great with leggings or jeans. I think it would be great post-baby as well because it is...
BY: Instant Grit
Ladies: what does your dream day look like? How does a glass (or two) of Cabernet, feel-good shopping, and fashion-focused entertainment from local celebs sound? Yep. Pretty close to...
BY: Ayoka Lucas
«Guest StylePublic post by Ally Francine A brilliantly poised young woman, Monique Araujo is brimming with ambition, armed with a fresh eye for style and form, and...
BY: Ayoka Lucas
When you first hear the words 'The Big Mix' it stirs instant curiosity! What's in the mix? How big is it? Maybe I shouldn't miss this? Well you shouldn't, and everything about this...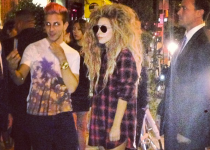 BY: Guest Blogger
Guest Grit post by Joe Quinn, model coordinator, Charleston Fashion Week (CFW) Every time I go to New York City I have the best, most modest intentions: I'll take the subway to...