Fashion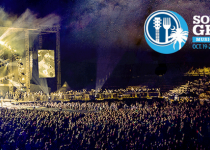 BY: Julie Wheat
At the Southern Ground Food & Music Festival, we were lucky enough to catch up with the band Run River North from Los Angeles, California, and get the lowdown on what they were wearing...
BY: Desmond Kinlaw
Campaign images: hm.com NYC's darling fashion designer Alexander Wang is collaborating with Swedish fast-fashion giant H&M...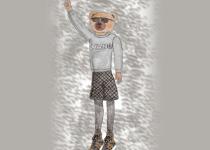 BY: Desmond Kinlaw
Illustration by Me, Desmond Kinlaw Look inspired by: Rayban Wayfarer Sunglasses Alexander Wang x H&M Givenchy Leather Quilted Kilt Niel Barrett Ribbed Biker Jeans...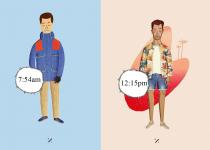 BY: Desmond Kinlaw
Illustration by Andrew Mashanov This time of year is notorious for wonky weather. It can jump from 60 degrees at 8:00 a.m. to the mid-80s by lunchtime. This can make...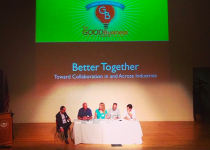 BY: Julie Wheat
Lowcountry Local First had their second annual Good Business Summit this past week and I was honored to attend as both a local business owner and streetstyle professional. The conference took place...
BY: Julie Wheat
Artfields is a unique art competition and celebration held in the historic community of Lake City, South Carolina in approximately 50 venues offering $100,000 in prizes to over 200 visual artists who...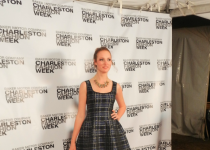 BY: Desmond Kinlaw
It's that time of year again. Charleston Fashion Week is here. Once again I'll be armed with my camera out and about around the tents on the hunt for stylish folks. ...
BY: Instant Grit
BY: Andrew C. Petersen
The things to know before walking up to the tents from a person that had to learn the hard way. It is late Sunday night and I am sitting here looking at a blank screen. It seems as though a...
BY: Ayoka Lucas
I've always had an affinity for June Canedo. We related on many levels, two brown girls transplanted to the states from our native countries with a keen eye for art, fashion, and female empowerment....
BY: Desmond Kinlaw
Meet Venita Aspen, a barely twenty-something year old who has accomplished much more than the average woman of her age. Oh yeah, she's a pretty snazzy dresser to boot. We cover everything from...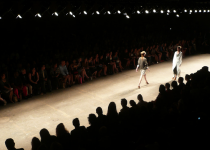 BY: Desmond Kinlaw
Sassy Fierce and Sassy Shortcake Boutique hosted a fashion show at the Royal Republic Lounge last Thursday night previewing their spring collections. Sassy Shortcake Boutique's clothing will be...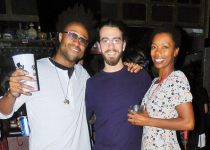 BY: Desmond Kinlaw
This past Friday, the fashion queen of the Southeast, Ayoka Lucas, threw a New Year's Eve party. If you're checking your calendar, I know—New Year's Eve was like two weeks ago. But give me one good...
BY: Ayoka Lucas
Yes, Santa Claus is coming to town, but he has been overshadowed this year by the arrival of H&M's grand opening on King Street! After all, this rumor has been bouncing around...
BY: Instant Grit
Here at Grit, we're at odds on whether this SNL skit is entertaining or irritating. A silly glimpse at the mega-store or an assault on the senses? Whatever. It's Monday—why not give it a whirl...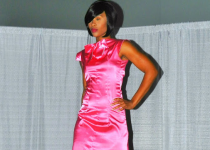 BY: Desmond Kinlaw
I recently caught wind of a fashion show in Mount Pleasant featuring some of my classmates at the Art Institute of Charleston (AI). I decided to go check it out. The runway show...
BY: Natalie Mason
One of my favorite simple looks for the fall is a white sweater with jeans. It is such a classic and timeless look that always looks put together and chic. I invested in a white Vince sweater last...
BY: Hunter Boone
* Hunter Boone is a Frank & Oak Network Ambassador in Charleston Frank & Oak is a menswear line reining from Montreal, QC that wants to help dress you well...
BY: Ayoka Lucas
In all honesty, who doesn't want to own something that's called BANGS! It rolls right off the tongue and has a rockin' ring to it! And founder Hannah Davis was on to something even greater...
BY: Ayoka Lucas
Behind the scenes… models off duty! Every woman is familiar with the LBD! We just speak that language. The good news is that we now have a specialty store on Society Street of the same...