Fashion
BY: Nick Moscatello
Music and fashion go hand in hand. From Elvis and the Rat Pack to Madonna and Gaga music is chockfull of artists doing their best to define trends and make their own signature fashions. Here are five of music's most legendary fashion statements.
BY: Julie Wheat
What's Black and White and Red All over?
BY: Julie Wheat
Two down and three to go for the 10th Anniversary of Charleston Fashion Week!
BY: Julie Wheat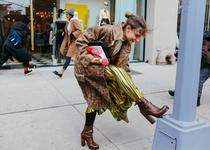 BY: Bailey Desiree Bial
Want to look hip at Fashion Week this year but don't want to blow your paycheck?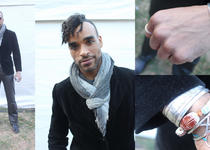 BY: Julie Wheat
The grand finale did not disappoint. Bravo.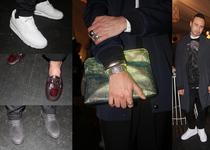 BY: Julie Wheat
To wear black, or not to wear black—is that not always the question?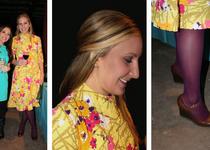 BY: Julie Wheat
Vintage fashion reigned supreme at Society 1858's Magical Mystery Tour–themed winter gala! Check out some of the evening's best looks.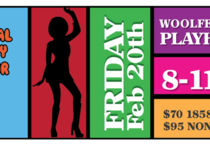 BY: Julie Wheat
Not sure what to wear to the Gibbes Museum's annual winter party, where the theme this year is Magical Mystery Tour? Well, Cavortress can help!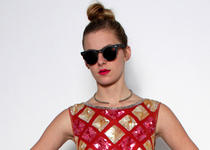 BY: Julie Wheat
Dressing for Valentine's Day isn't rocket science. Here are a few hints!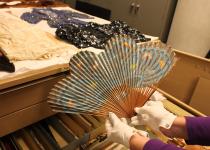 BY: Julie Wheat
A sneak peek behind the scenes at Charleston Museum!
BY: Julie Wheat
Cavortress Fashion Show Fundraiser!
BY: Chassity Evans
Muted neons and beach-inspired prints made spring come early at designer Lindsey Carter's chic backyard fete. Read on for a look, plus a promo code to score 15% OFF the Troubadour spring collection!
BY: Chassity Evans
Last week, a group of gown-loving romantics (myself included) heeled up and headed down to LulaKate's new King Street showroom for a sneak-peek runway event, showcasing their lovely spring collection
BY: Chassity Evans
This Saturday, sip, snack, shop, and save at the opening celebration of Kate Spade on King
BY: Chassity Evans
Stacy Smallwood and her Hampden team entertained some of the fashion industry's greatest this month. Here's what went down
BY: Chassity Evans
I dropped by to see Hampden Clothing's latest project, their office makeover. What an inspiring space!
BY: Instant Grit
Before you think cut-off "jorts" and netted tank tops, here's style director Ayoka Lucas' take on racing couture, as seen on ESPN
BY: Chassity Evans
Just in time for making your Spoleto wardrobe selections, King Street welcomes Calypso St. Barth
BY: Natalie Mason
Spring has me itching to add some more color to my wardrobe. I am so on board with the Neon trend right now!
BY: Chassity Evans
Why not think outside of the traditional rain boot for your wet weather footwear—just in time for April showers
BY: Chassity Evans
Kristin & Robert Galmarini's neve/hawk kids' collection was my favorite show of the night—I've got those highlights and more!
BY: Chassity Evans
Knockout looks and interesting people kicked off Tuesday night under the tents