family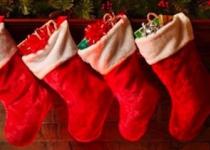 BY: Cullen Murray Kemp
The peppered beef tenderloin cooked slowly and perfectly in the oven, though not one of us parading aimlessly around the kitchen was thinking about that perfect piece of meat. The tick-tocking timer...
BY: Rebeccah Connelly
For those of you who have kids, you probably already know what I'm talking about. For those of you who don't, or have been lucky enough to dodge this particular holiday bullet, here's the...
BY: Evans Craddock
This morning my mom and I got into a long chat about how a lot of folks get the holiday blues. "It makes me sad," my mom said. "Maybe walking in the park would help them." I nodded and agreed...
BY: Renae Brabham
Day 1) Twenty minutes after my first trip to the grocery store for Thanksgiving dinner, it begins—my love/hate relationship with the Whirlpool refrigerator. I am so proud of my organization. I rip...
BY: Renae Brabham
Whether your guy won or lost, election week put us all through the wringer (Evidence? See Rebeccah's public busting out of her political closet). So this weekend, how 'bout we relax? How about we...
BY: Renae Brabham
Well, it's on. I spied the first grocery store kiosk of Butterball turkeys. I have a love/hate relationship with the sacrificial poultry. I can't really blame the turkey for the...
BY: Katie Hurst
Last week, I flew back home to Oklahoma to run my first 15K with my mom (it was her sixth!). The Tulsa Run is to my hometown what the Cooper River Bridge Run is to Charleston, so participating in the...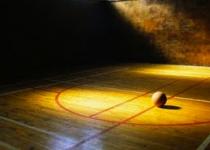 BY: Cullen Murray Kemp
It's funny how the word "family" is so comforting. "Family on 3... 1-2-3 FAMILY!" That was what my college basketball team chanted before games—we originally used the word "team," but as a...
BY: Chassity Evans
I'm a good mom. I do all the "good mom" type of things: love them, feed them, keep them safe... And I'm also not afraid to act down right silly with my kids. That's what having fun and making...
BY: Holly Herrick
Remember that song from Monty Python about "wonderful Spam, marvelous Spam?" Well whenever it pops into this cheese-head's head, the words are automatically converted to "Cheese, cheese,...
BY: Elisabeth Bova
We made our summer list today. I got the idea from her....Meg's a pro at the list. Here's ours: I hope you are able to plan lots of fun this summer!...