family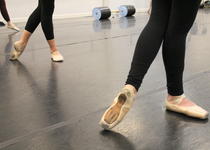 BY: Kristie Landing
Ballet Evolution's newest full-length ballet creation brims with circus magic, quirky characters, and a professional cast of dancers and musicians who will keep you on your toes!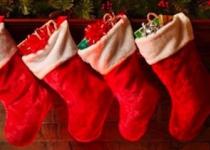 BY: Cullen Murray Kemp
The holidays mean different things to different folks—gifting, eating, drinking, laughing. For me, more than anything, they're a time I'm beautifully obligated to be with the family that made me.. me
BY: Rebeccah Connelly
So, I know that he's supposed to bring my clan holiday happiness and cheer—but this elf guy gives me the creeps. And I'm busy enough already, thanks. What about you? Do you elf it?
BY: Evans Craddock
The carols, the parties, the wreaths, the cards, the lights. It's all merry merry. Unless, of course, you're not feeling... merry. Here're 5 ways to handle holiday blues (#5: Stop being an asshole)
BY: Renae Brabham
Bird carcass meets Pyrex meets half-tin-foil-covered mac-and-cheese... A touch of frostbite from fridge-shelf battles equals a good Thanksgiving in my book
BY: Renae Brabham
AAA batteries in a meringue pie. Sweet Junior finding a wife with whom to share the holidays. The image of a "rotund little shorty" chomping on a turkey leg. What about Renae's post DIDN'T we love?
BY: Renae Brabham
Shotgun blast explosions in the kitchen, pies with a side of triple-A batteries, portly stepmothers who take to the turkey leg Flinstone-style—these holiday blunders bring out the best in us...
BY: Katie Hurst
Somehow, my mom and I went from watching Star Wars together to teaming up for nine milers... Family just has a way of nudging you to do more than you thought you could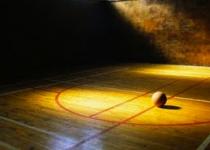 BY: Cullen Murray Kemp
Lacing up my sneakers for my first game with the North Charleston Recreational League, I found myself part of a new team... a new family, in fact.
BY: Chassity Evans
Do something today (or tomorrow, or this weekend) that's a bit out-of-the-ordinary and... what's that word? Oh, yeah... FUN. Here's how a friend of mine did it.
BY: Holly Herrick
What's better than a thick slice of cheddar? Smooth, silky cheddar cheese bechamel sauce. Perfect for dipping, this fondue-esque recipe should be your go-to when entertaining (company and kids, alike)
BY: Elisabeth Bova
Keep track of your family's summertime fun—and goals—with a big super-cool list