Facebook
BY: Renae Brabham
Have you clicked yourself into an angry, judgmental, digital media monster? It's time we take a step back, and think about how we use our computers, and how we need to look at the bigger picture.
BY: Nate Anderson
I remember when Halloween used to be a magical time for Facebook browsing (read girls in naughty Halloween costumes). But as I'm getting a little older, baby pictures are crowding out the eye candy
BY: Rebeccah Connelly
Now that the election's over, I need to reveal myself—to come out of the political closet. I'm an elephonktarian. Feel free to use to the term to describe yourself, too, should you feel so inclined
BY: Tim Brennan
Here's what happens when a patron blasts the IOP mainstay for (GASP!) allowing children into their family and tourist-friendly beach bar...
BY: Center for Women
It's no secret: recruiting the best employees is a challenge. Using social media will help—but only if you use it correctly. Here are tips (like which site's the most effective) for doing just that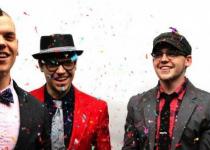 BY: Devin Grant
Years after a heated schoolyard Ford/Carter debate, and days after swearing off political bickering on Facebook, I'm free to focus on what really matters—like the new A Fragile Tomorrow CD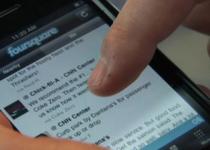 BY: Ashley Caldwell
Six quick tips for keeping your private life, well... private online, especially when it comes to location tagging
BY: Carolyn Evans
I have a question about "emotional affairs" and specifically want to know if I'm involved in one. I reconnected with my old college boyfriend over Facebook a couple of years ago...