Facebook
BY: Renae Brabham
I have decided that a fundamental state of the union has disappeared. The happy medium. Not the smiley face or Duck Dynasty happy, happy, happy. I'm talking about the "I don't give a sh*t, straddle...
BY: Nate Anderson
When Facebook first came to campus, it spread like wildfire. Grades dropped considerably that semester; instead of studying, we sent friend requests, changed our profile picture, and "poked"...
BY: Rebeccah Connelly
Friends, readers, family members... I am coming out of the political closet. Now that the election is over, I feel the need to reveal myself as who I truly am politically, because I'm sure you were...
BY: Tim Brennan
Facebook Drama! Sooooo much fun.... It's better than reality TV, isn't it? Last week, my FaceBook feed lit up with a little drama that involved the Windjammer—which happens to be one of my...
BY: Center for Women
Post by Pat Eardley (right) According to a 2011 study by the Pew Research Center, women use social media more than men. This would seem to give women business owners a bit of a leg up when it comes...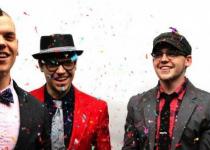 BY: Devin Grant
When I was in first grade, back at Scripps Elementary School in San Diego, I was interested in the same sort of things as most other six-year-olds. Riding bikes, going to the beach, playing with Hot...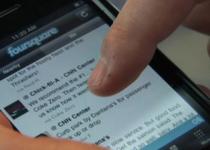 BY: Ashley Caldwell
Social media's explosion has penetrated every aspect of daily life. "There's an app for that!" isn't just a saying anymore—it's quite true! The brainiacs at Google, Facebook, Zynga, and countless...
BY: Carolyn Evans
Dear Carolyn, I have a question about "emotional affairs" and specifically want to know if I'm involved in one. I reconnected with my old college boyfriend over Facebook a couple of years ago...