entertaining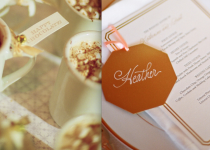 BY: Tara Guérard
Following up on my out of the "holiday box" tips from last week's post, consider a few more unexpected details to spruce up your home or tabletop: In addition to the mini souffles featured...
BY: Chassity Evans
Last week I took a trip to one of my favorite event planning and supply sources, Ooh! Events. Maybe it's the time of year, what with so many parties coming up. But I was feeling festive. And inspired...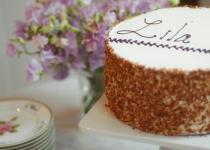 BY: Tara Guérard
A Christening is a very important event, not just for the baby, but for the entire family. Whether you are a guest going to a Christening, or you are hosting one yourself, there are many things to...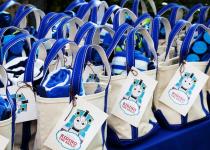 BY: Tara Guérard
Summertime is such an ideal time to throw a children's birthday party. Kids love to have fun in the sun and they (usually) tell you exactly what type of party they want! Recently I was asked to...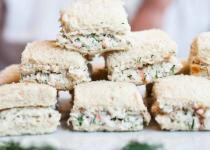 BY: Tara Guérard
With the weather being so hot in the summertime, I often try to serve light menu items when entertaining. One of my all-time favorite go-to recipes is Charleston Shrimp Paste Sandwiches. I've...
BY: Chassity Evans
The magazine aisles are always filled with good stuff (Hello Charleston magazine!). But this month you'll find one of our own, Calder Clark of Calder Clark Designs, divulging her best tips in both...