Drinks
BY: Hunter Boone
Tuesday night, GQ held a magazine release party at The Grocery, honoring badass mixologist Hallie Arnold. Her By Any Other Name cocktail won her a spot in the magazine's Most Imaginative...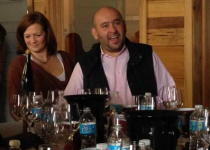 BY: Jon Yarian
"Trust me, you'd never want to live there." Duncan Arnot-Meyers is talking about one of the vineyards where grapes are grown for his award-winning wines. And while he doesn't live there either...
BY: Instant Grit
Ladies: what does your dream day look like? How does a glass (or two) of Cabernet, feel-good shopping, and fashion-focused entertainment from local celebs sound? Yep. Pretty close to...
BY: Instant Grit
I'm sure you've noticed. Of course you have. The KMart commercials with kids breakdancing in the street because school's about to start (my school bus is my limo, my school bus is my limo... really...
BY: Evans Craddock
This is my brother and me. At a bar. Drinking a bourbon drink. Lately I've been doing nothing but pushing. Pushing to do the best at work. Pushing to eat better. Pushing to run faster....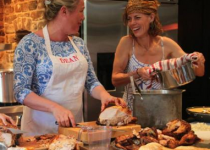 BY: Claire O'Bryan
Have you heard of the Charleston Academy of Domestic Pursuits? If not, you're missing out. I went to my second class with the Deans of the Academy, Charlestonians Lee Manigault and...
BY: Instant Grit
4th of July Blowout! Your Grit Guide to Independence Day in the Holy City MONDAY: How NOT to Ruin the Big Beachside Holiday TUESDAY: Your Explosive Holiday...
BY: Brian Wilder
The Charleston Beer Garden at Brittlebank Park on Saturday, May 18, had pretty much everything. Feel like tossing empty kegs down a field with your bros while bystanders gawked at your...
BY: Instant Grit
Wait, what are we drinking to this time? Well, here's the deal—today is the annual meeting for Society 1858. That's the Gibbes Museum's organization of young, "up-and-coming" art patrons,...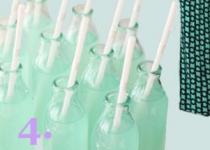 BY: Tara Guérard
Follow my blog with Bloglovin It Finally Feels like Summer! With this warm weather finally moving into Charleston, all I can think about is throwing a summer cocktail party! And it would be so easy...