DIY
BY: Bailey Desiree Bial
This week, Bailey Desiree Bial shows you seven hip looks for hitting up some of her favorite "Neck" area hotspots.
BY: Jenny Keenan
Hanging a gallery wall may seem scary (lots of space = lots of room to mess up, no?). But I promise it's not. Here are DIY tips for creating an AWESOME installation of pieces you love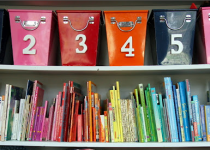 BY: Elisabeth Bova
3-D numbers add a graphic, colorful punch to our playroom. (And on a side note, Summerville still doesn't have a craft store... gasp!)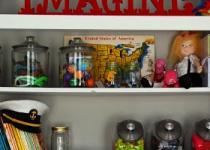 BY: Elisabeth Bova
See how my favorite primer helped me take this Habitat ReStore bookshelf from second-hand to grand!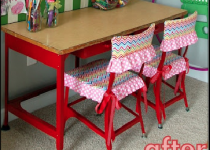 BY: Elisabeth Bova
A little spray paint and a lot of pattern take this vintage school desk from beat-up-blah to playroom perfection!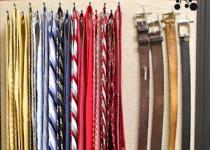 BY: Elisabeth Bova
Dad's Day has come and gone, but this super-cool and affordable closet organizer would make a great gift for your man (or you!) any day of the year....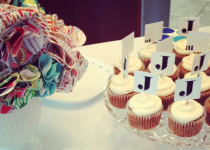 BY: Elisabeth Bova
Mini-muffins and milk glass, sweet tea and fabric flowers, Starbucks and one BIG, BIG baby!
BY: Kristen Fehsenfeld
Upgrade your decor with affordable decorative panels that affix to furniture, walls, mirrors and glass, providing for limitless applications. All you need is primer, paint and adhesive.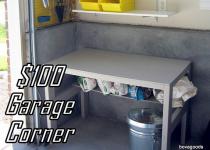 BY: Elisabeth Bova
This has got to be the most underutilized corner of everyone's garage. See how I transformed mine for $100!