DIY
BY: Jenny Keenan
There is nothing better than a gallery wall to fill a vast space with pieces of art that are meaningful to you. The outcome is always interesting, so let's try to make the actual DIY task of putting...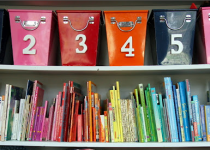 BY: Elisabeth Bova
I thought it would be fun to add a graphic punch in our playroom with numbers. I liked the idea of numbering our toy bins and having them be easily removable; so we can put the bins in proper...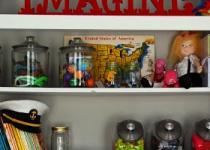 BY: Elisabeth Bova
I love supporting my local Habitat For Humanity ReStore. Huge-solid-wood-bookshelf, $25? Yes please! I painted this beast in the middle of our foyer and really did not...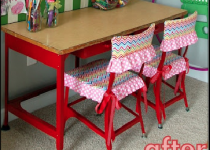 BY: Elisabeth Bova
I have a thing for old school desks. I found this unique double desk at an antique store for around $70. Not a steal, but it was a fair price, I think. It...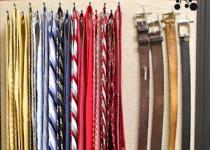 BY: Elisabeth Bova
I hope all the hardworking dads out there had a wonderful Father's Day! I had a few other things planned for Mr. Bovagoods this year, but I am thinking next year this closet organizer is a...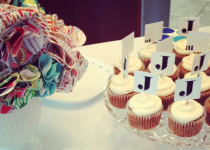 BY: Elisabeth Bova
I recently co-hosted a baby shower for a close friend of mine. This is her fourth kiddo and we wanted to show her some love before her life gets even more crazy. She totally deserves it....
BY: Kristen Fehsenfeld
The dilemma is not uncommon: you've slowly graduated into adulthood while your furnishings remain better suited for a college dorm, or perhaps you've upgraded to a new space but don't have...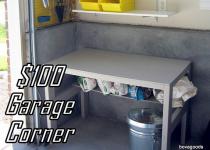 BY: Elisabeth Bova
Our garage is a total basement wannabe. (We don't have a basement....it pains me.) We HAVE to store lots of things in here and i am on a mission to make every corner work efficiently....