Dig South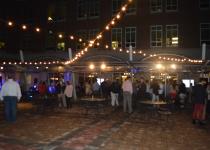 BY: Suzelle Santos
Dig South's first annual Silicon Harbor Shindig was held on Friday, Oct. 3 at Harborside East in Mount Pleasant—and it was awesome. Shindig guests socializing on the outdoor patio at...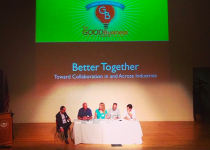 BY: Julie Wheat
Lowcountry Local First had their second annual Good Business Summit this past week and I was honored to attend as both a local business owner and streetstyle professional. The conference took place...
BY: Rory Gruler
BY: Stephanie Hunt
Despite testy gray clouds and pollen blowing about on gusty winds, I rode my bike way up King Street during my lunch break today, because I wanted to be there. I wanted to see them—the now grown...
BY: Rory Gruler
BY: Ellen McGauley
Sure, you could hit the beach on Saturday and Sunday. Drink your weight at Moe's or Beer Works. Watch 14 back-to-back episodes of "Downton Abbey," "Real Housewives," or whatever the kids are watching...
BY: Ellen McGauley
I guess it was a few months ago that I started seeing emails… ads... snippets here and there about Dig South. Heard of it? My first thought was the laziest of all and it goes like this: oy, another...