About
Devin Grant can trace his love of music back to listening to his parents' Beatles and Simon and Garfunkel albums as a child. At 12, he won tickets to see Joan Jett and The Blackhearts from a local radio station, a show that served as the spark to ignite his love of live music. He likes to keep an open mind when it comes to music, except where Celine Dion is concerned. As a freelance entertainment writer, Grant has contributed to local and national publications like the The Post & Courier and No Depression magazine, and has interviewed such musical luminaries as Loretta Lynn, The Rev. Al Green, and Mike Watt.
Blog Link
Devin Grant's Blog Posts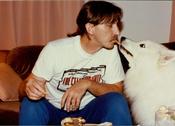 Eddie Hogan, one of Lowcountry music's biggest supporters, passed away late last year. This Saturday at The Windjammer friends, family and musicians will gather for a day that celebrates Hogan's life.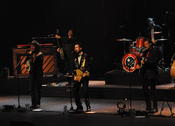 Sure, local superstar Darius Rucker had a huge hit a couple years ago with "Wagon Wheel," but the band that cowrote that hit song with Bob Dylan played the PAC this past Tuesday night.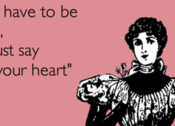 Oh no she didn't! After an Atlanta blog editor took Charleston to task for defending the city's honor, Devin Grant wrote a few words in reply.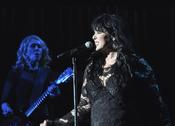 The classic rock band Heart gave a superb performance Tuesday night at the PAC, spanning its own catalog and treating the sold-out crowd to some surprises.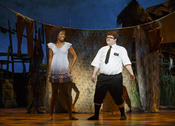 After betting that the inappropriate humor in The Book of Mormon would cause massive walkouts, Devin Grant was proved pleasantly wrong as the PAC stayed packed for the award-winning musical.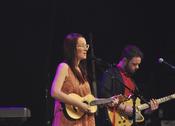 Ingrid Michaelson played an intimate show at the Charleston Music Hall with guest Greg Holden.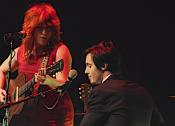 As their star continues to rise in the world of Americana music, local self-described "sloppy tonk" duo Shovels & Rope returned to their home base for a beautiful and rowdy show at the PAC.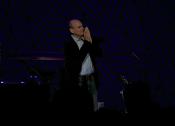 James Taylor turned in a near perfect performance Friday night at the North Charleston Coliseum that found the artist getting up close and personal with many of his fans.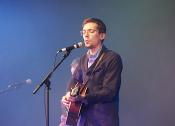 Despite some rude and clueless audience members, Justin Townes Earle managed to charm the crowd at the Charleston Music Hall Sunday night.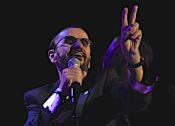 Ringo Starr and His All Starr Band rocked the PAC Wednesday night, and Beatlemaniac Devin Grant was there with his son, a third-generation fan of the Fab Four.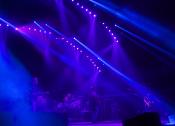 After jumping ship and playing Daniel Island last year, Widespread Panic makes a triumphant return to the North Charleston Coliseum.
While it may not the best example of a movie musical, the 1974 Brian DePalma film Phantom of the Paradise is great campy fun. A newly released Blu-Ray/DVD version brings the cult film to the masses.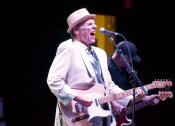 The Robert Cray Band teamed up with John Hiatt and The Combo for a night of great American music at the PAC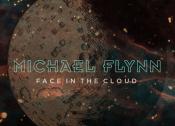 After a decade as one half of the Charleston electronic-rock band Slow Runner, Michael Flynn sets out on his own with a solo offering.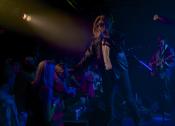 When a group of local musicians decided to pay tribute to that greatest of all white-boy soul groups, Hall & Oates, at the Pour House, the results were sublime.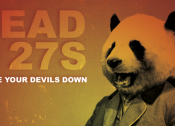 The Dead have come to life as local band has released a great new collection of rock and soul music. Drummer Daniel Crider talks about what went into the creation of "Chase Your Devils Down."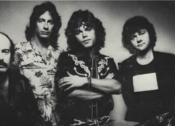 Although blogger Devin Grant has never been a fan of the band 80's Classic Rock, he has to admit one band rocked out a harder than he was expecting them to at last Saturday night's show at the PAC.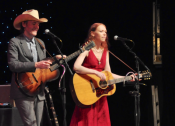 Spirits were high as two folk legends brought their old-time acoustic sound to the Charleston Music Hall last Sunday night, and this time, no one at the bar had to be told to shut up.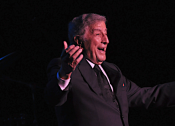 In case you missed one of the best shows to come to Charleston in a while, newly reunited Nickel Creek, and eternally youthful Tony Bennett played stellar shows on two consecutive nights at the PAC.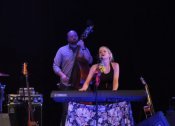 Nothing is better than great live music. Local singer-songwriter has a solid new album out, and shows she can recreate the music from that album beautifully at a couple of recent local performances.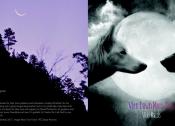 Every musician creates music in their own unique way, but it takes a special person to create deep, soulful tunes that come from their heart and touch yours. This Charleston local tells us her story.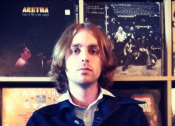 After rocking out with Drivin N' Cryin, Sadler Vaden is now part of Jason Isbell's band, The 400 Unit. Blogger Devin Grant gets a one-on-one with Sadler before tonight's show at the CHS Music Hall.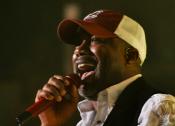 Darius Rucker shows his SC pride as he returns to his hometown for a sold out show at the North Charleston Coliseum. With openers David Nail and Eli Young Band, fans got one music filled night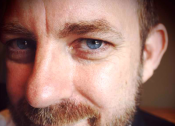 Kristian Bush of Sugarland is set to play the Windjammer tonight, and blogger Devin Grant's interview with him gives us a look into the musical journey that brought him to where he is today.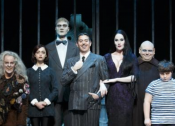 The Best of Broadway series at the N. Charleston PAC continues this week with "The Addams Family." Here's what I thought of the creepily funny show, and why you should go see it TONIGHT with the fam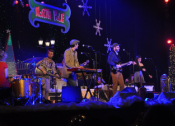 Kevin Hanley and friends from Cord & Pedal Records pulled out all the stops for another spirited holiday program, this time at the Charleston Music Hall—Shovels & Rope, Rachel Kate Gillon, and more!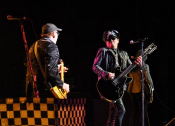 I finally got to a 2nd chance at seeing them in concert (after a disappointing 1st experience)... I'll tell you what our ultra-serious modern rock bands could learn from this 40-year-old group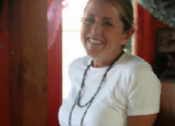 What are you doing this weekend? Why not head to Legare Farms for a sensational local music line-up to benefit a longtime supporter of local bands who's battling cancer—and we want to help her win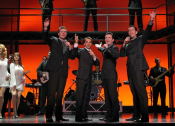 After some doubt about a Four Seasons musical, I had a blast at this show at the PAC. Actor Nick Cosgrove's Valli was spot on, the cursing rivals a Scorsese film, and the iconic songs thrilled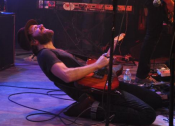 As Tyler Mechem prepares to move to Indiana, he'll be playing one last show this Friday. Get the scoop on where and when, plus the reason for the move and his take on the future of Chas' music scene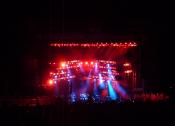 The first day of the Southern Ground Music & Food Festival featured great sets by AJ Ghent, Dawes, Natalie Maines, and a cover-heavy set by the Zac Brown Band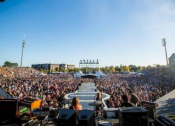 The Zac Brown Band returns to Daniel Island this weekend with an impressive pack of pals (like Willie Nelson, Band of Horses, and The Head & The Heart). Here are my top picks for the two-day show...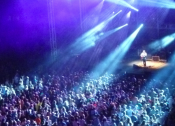 What did last weekend's Panic show with a crowd of thousands and a local house concert with a crowd of two-dozen have in common? Lots, actually. And if you were in that crowd—you were part of it
Before they take an extended break, local band Slow Runner's playing one last show (for a while at least) at the Chas Music Hall Friday. Here's the scoop on the show, plus the reason for the hiatus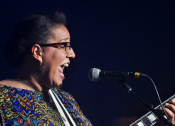 After liking but not loving the Alabama Shakes album "Boys & Girls," I experienced the band live and in front of a sold-out audience last week... And, okay. NOW I get it...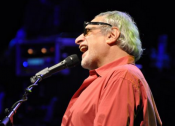 After a disappointing first experience seeing Steely Dan in 90s, I headed to the North Charleston Coliseum this past Sunday for another try. Here's my review of the show—set list and photos included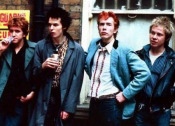 Chris Oplinger of local Clash tribute band Sandinistas! breaks down the new box set release by the legendary punk band—plus! When to catch the next Clash tribute show at Art's Bar & Grill...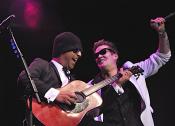 I attended the Under The Sun Tour at the North Charleston Coliseum and realized a) the music of my youth is now considered "oldies" and b) the lead singer of Smash Mouth really sucks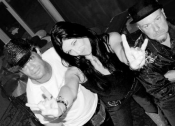 You may know of the West Ashley guitarist and singer Skye Paige (and if you don't, keep on reading)... but did you know she's with a new band? Get the scoop, and where to see them play TOMORROW, here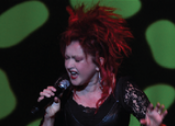 Here's what I liked about the '80s diva's performance last Wednesday... aaaand what I didn't. Plus, find out what Cyndi called an audience member out for and see 15+ photos from the show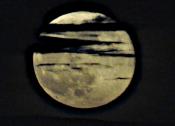 It was awfully hazy last night as my family and I waited on the sand, unsure if we'd be able to catch a glimpse. And then....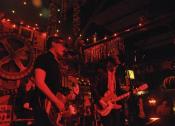 One night, three venues, four decidedly different music acts. Perhaps my brain wrote a check that my body barely covered... but it was a damn fun night out in Charleston. Read on for reviews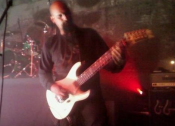 In the '90s, no band in town brought the noise better than Childrens Choir. Metal enthusiasts: Catch a rare live show from them (an anyone's-welcome wedding after-party) tomorrow at the Chs Music Hall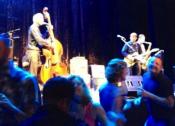 The retro rock singer and his band played the first of two scheduled Spoleto shows Friday evening... and it wasn't long before folks were dancing in the aisles
"If you're not enjoying the show so far, you're wrong..." So quipped Martin as he deftly mixed comedy and music at a superb concert with Edie Brickell and the Steep Canyon Rangers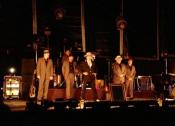 Recently, I learned that my father—the biggest Dylan fan I know—had never seen the singer live. That is, until I took him to Saturday night's show on DI. Here's a rundown of the show and set list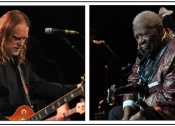 Asheville-born Warren Haynes, with his highly underrated band Gov't Mule, played the PAC this week... Two days later? BB King. What the two legendary musicians have in common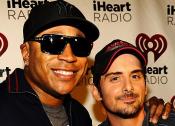 This one was unanimous... give Grit editors a hot topic and a well-communicated opinion on it, and we're in. Read on to hear more opinions and weigh in with what you think of this new release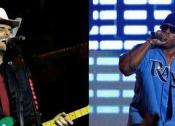 Brad Paisley's new song, "Accidental Racist," has a lot of people talking. Is all the hype warranted? Is it even good music? Here's my take (and a peek at the lyrics)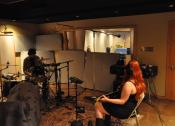 The Royal Tinfoil gets weird in the recording studio in West Ashley as the band members work on their new album. Hint: having a liquor store next door is a PLUS....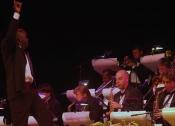 "There isn't a bad seat in the house..." My former Wando High classmate Charlton Singleton on Charleston Jazz Orchestra's "Atomic Basie" shows (this Saturday night!), a must-see this weekend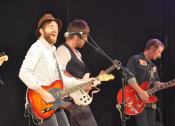 The band's final show at the Charleston Music Hall: a photo essay
Friday, local band Crowfield will play one last blowout at the Chas Music Hall. I sat down with frontman Tyler Mechem to talk about their breakup, the finale show, and what's next for the bandmates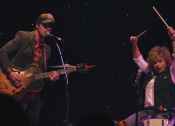 If you missed the Shovels & Rope show last Saturday, this is your must-read review. Like us, you'll make sure you get tickets next time...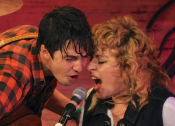 The duo made a triumphant return to the Holy City Saturday with a sold-out show at the Charleston Music Hall. Didn't get a ticket? No worries! Actually... Yeeeaah, you really missed out. Recap HERE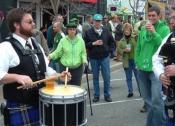 With St. Patrick's Day coming up, I figured it was time to talk Irish music: (jigs? reels?). I sat down the co-owners of the venerable Park Circle pub, who just celebrated its 10th anniversary
Proving runners-up are often the real deal, Chas' own Idol alum Elise Testone rocked the Charleston Music Hall Valentine's night. Read on for a recap, plus when and where you can see her next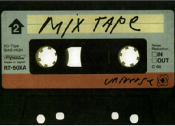 Love songs aren't really my thing, but there is ONE—just one—that has melted my groovy heart since the day back in 1991 when it was sent to me on a "mix tape" in the Saudi Arabian desert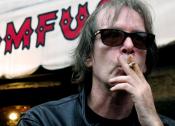 Writers Legs McNeil and Gillian McCain, authors of "Please Kill Me: An Uncensored Oral History Of Punk," come to West Ashley's Tin Roof Monday night. Here's my colorful chat with Legs...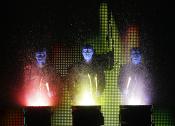 I took my six-year-old to Blue Man Group on Friday at the PAC, which blew his mind with Twinkie tricks, jigsaw bits, and all-out hilarity. In the end? Oh, that six-year old got down with his bad self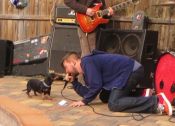 Let's all take a minute and reminisce on some punk rock. After 17 years together, one local star of the genre—FLK—is still searching for some respect (and is playing this weekend in West Ashley!)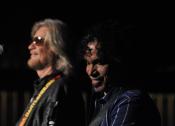 Hall & Oates proved it's still a solid entertainment duo decades after "Maneater," and outlaw country artist Eric Church rocked the Coliseum (amidst fans who couldn't quite hold their liquor...)
Slow Runner and Rachel Kate Gillon put on a haunting, mind-blowing show at the Circular Congregational Church—tambourines, goosebumps, acoustic sets, lasers, and lots of reasons to love live music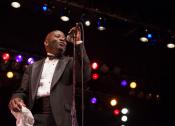 The holiday season got off to an early, swinging start with the Charleston Jazz Orchestra's "Holiday Swing" show at the Charleston Music Hall last Wednesday. If you miss it, here's what you missed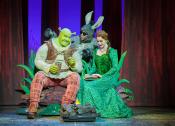 I took my six-year-old son to see a local performance of Shrek: The Musical last night—here are the hilarious highlights, including mention of CofCer John Kresse. See the final show today at 2 p.m.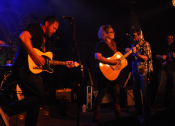 A trip to The Pour House to see one of my current favorites (The Royal Tinfoil) yielded the bonus of discovering another (The Whiskey Gentry)
Michael Franti antics, no Blackbird for Clay Cook, John Mayer mixing it up with Sarah Dugas, and a food vendor gets popped—Round 2 at Blackbaud Stadium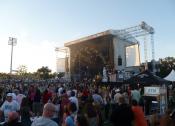 My play-by-play rundown (including photos!) of Saturday's Southern Ground opening day, from the complainers in line to a run-in with Zac Brown to the madcap musicians onstage... Wow.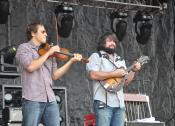 I spoke with Zac Brown Band's Clay Cook about his musical roots (which include having—already—played in five huge acts), his pal John Mayer, Home Team BBQ, and what's in store for this weekend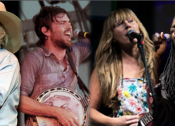 This weekend's Southern Ground Music and Food Festival promises tasty fare and even tastier music. Here's a rundown of what to expect from the show's stacked lineup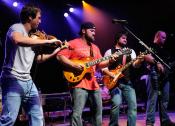 This weekend, Zac Brown will bring back the Southern Ground Music and Food Festival for a second year—and it looks to me like they've stepped up the line-up. Here's a quick preview
Southern rock legend Greg Allman plays a spirited, if curiously jazzy set for fans at the PAC, starting with a Sleepy John Estes cover of "Floating Bridge"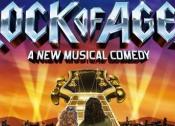 Don't like metal music? Neither do I, but don't let that stop you from seeing the hit musical (and highly irreverent) Rock of Ages at the North Charleston Performing Arts Center tonight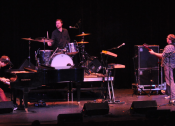 ... And as good as ever. The trio stopped by the North Charleston PAC on Wednesday, sharing songs from their new album, beloved 90's hits, and some top-notch entertainment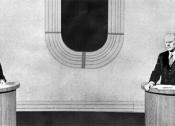 Think politics are a pain in the ass now? This post was proof positive it's a volatile issue no matter the candidates OR supporters, just as it was for these 70s-era six-year-olds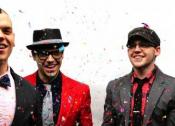 Years after a heated schoolyard Ford/Carter debate, and days after swearing off political bickering on Facebook, I'm free to focus on what really matters—like the new A Fragile Tomorrow CD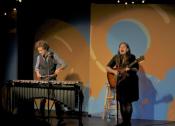 After months of bouncing ideas between Charleston and New York, local songwriter Lindsay Holler and NYC's Michael Hanf bring their inimitable brand of music to the local stage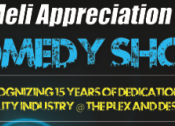 Need a laugh? Come on out to the Hippodrome this Wednesday night for a stellar line-up up comics to help raise funds for Joe Meli, a Charleston nightclub legend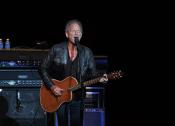 Fleetwood Mac's 62-year-old Lindsey Buckingham gave an energetic and passionate solo performance at the North Charleston Performing Arts Center last Saturday, taking me back to my rock roots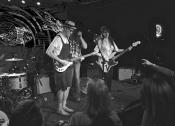 At 29 years and counting, Southern Culture on the Skids might not be one of the best-known Southern rock bands, but it's one of the most weirdly wonderful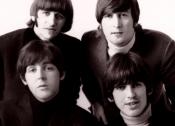 So says my good friend and music promoter Joel Frank. That debate aside, come out to Home Team BBQ (W.A.) this Sunday for his venture's kick-off bash, with a ton of local (non-boy band) music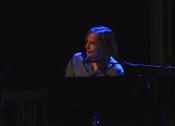 Rude concert goers aside, Jackson Browne's show Sunday night at the North Charleston Performing Arts Center (with Sara Watkins) was truly sublime. That is, if you were listening...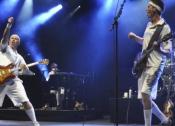 Saturday night was a great time to be a 90s alt-rock fan here in Charleston. A recap of Last Summer on Earth at Family Circle Stadium, including the Barenaked Ladies wearing their tennis whites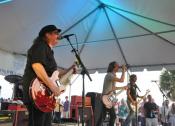 With the Last Summer on Earth tour here and as a proud and balding member of Gen X, I've got hard-core nostalgia for genre giants like Drivin N' Cryin, Cracker, BNL, and even the old gang at 96 Wave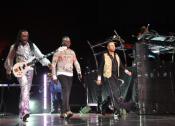 As part of North Chuck's 40-year celebration, Earth Wind & Fire blew the roof off the North Charleston Coliseum Tuesday night, proving that they've still got it
A look back at Paul Simon's "Graceland," a perfect album even 25 years later, and a peek at the anniversary package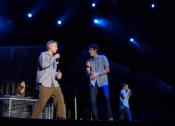 Devin's half-year wrap-up of music deaths got us feeling a little nostalgic—for the Beasties, the Bee Gees, and diva Donna Summer (may she finally find a little of that hot, hot pasta...)
Less than halfway through the year we've lost two-dozen musical greats... Rock and roll heaven is filling up fast in 2012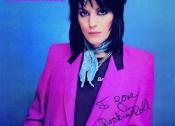 How I fell in love with live music. (Hint: It's all Joan's fault)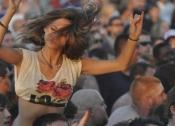 Photos and review of the 98 Rock's 6th annual Rockfest in Ladson—a better time than expected, even for a non-metalhead...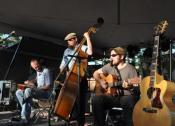 To say that the inaugural Charleston Bluegrass Festival—put on by Awendaw Green, Sewee Outpost, and The Surf Bar on Folly Beach—was a success would be an understatement. Take a look...
To get to this music writer's lyrical roots, you gotta go back... way back, to Star Wars, Ted Nugent, and a decade's worth of stolen copies of Rolling Stone.