About
Devin Grant can trace his love of music back to listening to his parents' Beatles and Simon and Garfunkel albums as a child. At 12, he won tickets to see Joan Jett and The Blackhearts from a local radio station, a show that served as the spark to ignite his love of live music. He likes to keep an open mind when it comes to music, except where Celine Dion is concerned. As a freelance entertainment writer, Grant has contributed to local and national publications like the The Post & Courier and No Depression magazine, and has interviewed such musical luminaries as Loretta Lynn, The Rev. Al Green, and Mike Watt.
Blog Link
Devin Grant's Blog Posts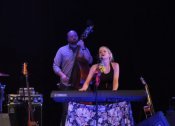 Posted:
Apr 21 2014 - 12:57am
I first saw Jordan Igoe perform a couple of years ago at one of the great music showcases the Charleston County Public Library puts on at its main...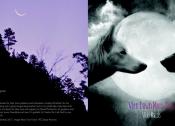 Posted:
Apr 13 2014 - 10:10pm
I first met Vikki Matsis while doing freelance writing for another local publication. She's a great writer, and a few years ago, we covered the...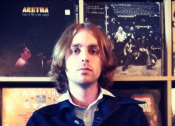 Posted:
Mar 20 2014 - 10:25pm
At a recent performance by Jason Isbell and The 400 Unit, the band was launching into "Never Gonna Change," a song Isbell wrote while he was still in...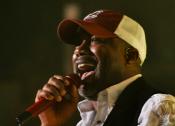 Posted:
Feb 24 2014 - 1:06am
How stand-up a guy is Darius Rucker? A few weeks ago, right after accepting a Grammy Award in Los Angeles, the singer-songwriter flew home to...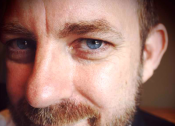 Posted:
Jan 30 2014 - 1:44am
The number "three" holds a special significance for singer-songwriter Kristian Bush. Music fans in Charleston might remember Bush as...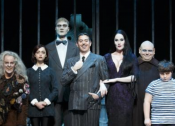 Posted:
Jan 15 2014 - 1:30pm
A couple months back, I had the opportunity to see the Broadway musical "Jersey Boys" as part of the North Charleston Performing Arts Center's...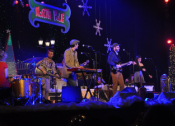 Posted:
Dec 22 2013 - 11:36pm
While attending last week's Cord & Pedal Christmas concert at the Charleston Music Hall, I had to wonder if a tourist or two had...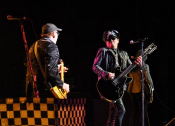 Posted:
Dec 9 2013 - 11:33pm
The first time I saw Cheap Trick, I had a classic case of mixed feelings. On the one hand there was the actual performance. The band was opening for...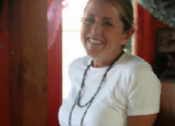 Posted:
Nov 7 2013 - 10:17pm
It has always amazed me how quickly folks in this town will pitch in to help when someone is in need, even if that someone is a complete stranger. I...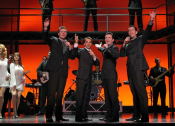 Posted:
Nov 6 2013 - 12:57am
Far too often, when I hear the synopsis of a Broadway musical, I'm underwhelmed. Then I go and see said musical, and it turns out to be great. Take...