About
Devin Grant can trace his love of music back to listening to his parents' Beatles and Simon and Garfunkel albums as a child. At 12, he won tickets to see Joan Jett and The Blackhearts from a local radio station, a show that served as the spark to ignite his love of live music. He likes to keep an open mind when it comes to music, except where Celine Dion is concerned. As a freelance entertainment writer, Grant has contributed to local and national publications like the The Post & Courier and No Depression magazine, and has interviewed such musical luminaries as Loretta Lynn, The Rev. Al Green, and Mike Watt.
Blog Link
Devin Grant's Blog Posts
Posted:
Aug 4 2014 - 10:46pm
The movie musical has gone through its own strange evolution over the years. The first true musicals were meant to showcase the miracle of sound that...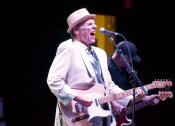 Posted:
Jul 29 2014 - 11:25pm
It was music heaven for fans of both great songwriting and superb blues guitar last Friday at the North Charleston Performing Arts Center. A crowd of...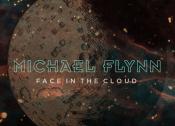 Posted:
Jul 15 2014 - 8:40am
Music history is full of great collaborators. Gilbert and Sullivan, Rodgers and Hammerstein, Lennon and McCartney, Simon and Garfunkel, Hall and...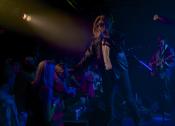 Posted:
Jul 14 2014 - 12:21am
Here in Charleston there are any number of great cover and tribute bands one can go out and see. Some of my personal favorites are T.N.T. (performing...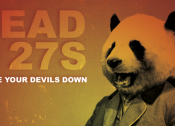 Posted:
May 15 2014 - 11:54pm
It doesn't take hearing more than about twenty seconds of "Don't Comfort Me," the first track off Dead 27s new CD "Chase Your Devils Down," to know...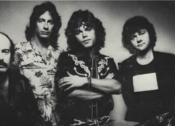 Posted:
May 13 2014 - 6:46am
I'll be honest right upfront here; I've never really been a fan of the band REO Speedwagon. I don't say that in an attempt to seem trendy or forward...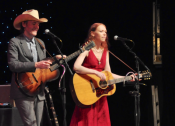 Posted:
Apr 28 2014 - 11:59pm
What a difference a couple of days, and a couple of hundred miles make. When Gillian Welch and David Rawlings performed in Charlotte last Friday...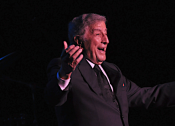 Posted:
Apr 28 2014 - 7:34am
This past weekend brought a couple of spectacular acts to the North Charleston Performing Arts Center. First, on Thursday night, the newly reunited...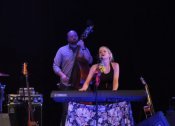 Posted:
Apr 21 2014 - 12:57am
I first saw Jordan Igoe perform a couple of years ago at one of the great music showcases the Charleston County Public Library puts on at its main...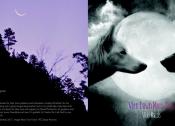 Posted:
Apr 13 2014 - 10:10pm
I first met Vikki Matsis while doing freelance writing for another local publication. She's a great writer, and a few years ago, we covered the...