About
Devin Grant can trace his love of music back to listening to his parents' Beatles and Simon and Garfunkel albums as a child. At 12, he won tickets to see Joan Jett and The Blackhearts from a local radio station, a show that served as the spark to ignite his love of live music. He likes to keep an open mind when it comes to music, except where Celine Dion is concerned. As a freelance entertainment writer, Grant has contributed to local and national publications like the The Post & Courier and No Depression magazine, and has interviewed such musical luminaries as Loretta Lynn, The Rev. Al Green, and Mike Watt.
Blog Link
Devin Grant's Blog Posts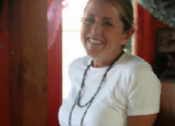 Posted:
Nov 7 2013 - 10:17pm
It has always amazed me how quickly folks in this town will pitch in to help when someone is in need, even if that someone is a complete stranger. I...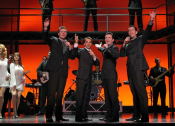 Posted:
Nov 6 2013 - 12:57am
Far too often, when I hear the synopsis of a Broadway musical, I'm underwhelmed. Then I go and see said musical, and it turns out to be great. Take...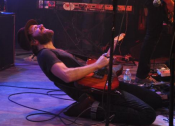 Posted:
Oct 31 2013 - 12:41am
I've been covering music in this town for almost 20 years, and in that time I have seen some pretty amazing local and regional artists come...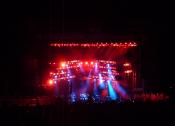 Posted:
Oct 21 2013 - 12:26am
For the third year in a row, musician and foodie Zac Brown has brought his Southern Ground Music & Food Festival to Daniel Island'...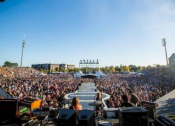 Posted:
Oct 16 2013 - 11:58pm
It's October in the Lowcountry. Things are cooling off, or at least they should start doing so any day now. Thoughts are turning to pumpkins, trick...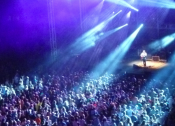 Posted:
Oct 8 2013 - 10:50pm
I'm continually amazed at the power that live music can have over an audience. Just as fascinating, though, is what happens when that pairing is...
Posted:
Sep 25 2013 - 11:04pm
Okay, so first it must be said that the band Slow Runner has one of the more amusing band bios out there. No, I'm serious. Go right now to...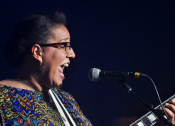 Posted:
Sep 24 2013 - 10:19pm
There are some venues in the Lowcountry that I truly love when it comes to seeing live music. At the top of my list sits the North Charleston...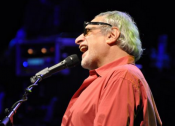 Posted:
Sep 17 2013 - 9:58pm
I've found that when it come to some bands there are no fair weather fans. You're either on board or you can't stand them. Such is the case with...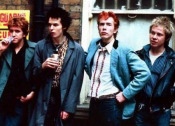 Posted:
Sep 16 2013 - 10:54pm
Sex Pistols from Punk News I missed the apex of the original punk rock scene by about a decade. When it was at its height in the late 70s, I...