Desmond Kinlaw's Blog Posts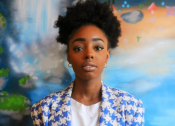 Posted:
Feb 19 2014 - 7:13am
Meet Venita Aspen, a barely twenty-something year old who has accomplished much more than the average woman of her age. Oh yeah, she's a...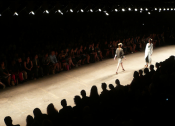 Posted:
Feb 10 2014 - 9:43am
Sassy Fierce and Sassy Shortcake Boutique hosted a fashion show at the Royal Republic Lounge last Thursday night previewing their spring collections...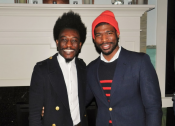 Posted:
Jan 20 2014 - 6:14am
This past Saturday, I was invited to an event introducing a new batch of semifinalists that will be competing during Charleston Fashion Week this...
Posted:
Jan 13 2014 - 5:11am
This past Friday, the fashion queen of the Southeast, Ayoka Lucas, threw a New Year's Eve party. If you're checking your calendar, I know—New Year's...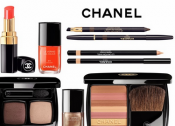 Posted:
Jan 10 2014 - 5:03am
Earlier this week, I gave you a list of what I thought to be the top 10 menswear items to splurge on. Well, I didn't forget about the ladies—...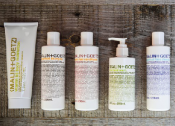 Posted:
Jan 6 2014 - 5:16am
Come the start of every year, there are a number of things that people look forward to. Number one, obviously, is New Year's Day. And this past...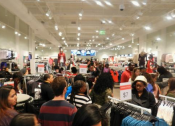 Posted:
Dec 19 2013 - 11:20pm
For some time now there have been many rumors of an H&M coming to Charleston. Well, yesterday at high noon that finally came to fruition. Right...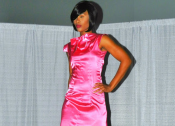 Posted:
Nov 24 2013 - 10:07pm
I recently caught wind of a fashion show in Mount Pleasant featuring some of my classmates at the Art Institute of Charleston (AI). I decided to...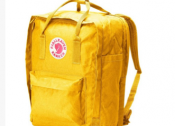 Posted:
Jun 19 2013 - 4:52am
For those living in the city, it's very normal for a person to leave their home around 8 a.m. and not return until late that evening (or so...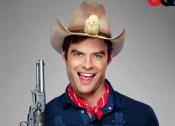 Posted:
Jun 11 2013 - 5:31am
One of the latest "trends" that is trying to pick up some steam are western shirts. I lightly say it's a trend because they've been around for...