Desmond Kinlaw's Blog Posts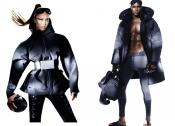 H&M, the fast-fashion retail behemoth, is collaborating with one of NYC's most popular designers, Alexander Wang! Read on to see the campaign video, release date, and some highlight pieces.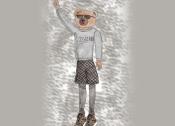 A thought-provoking open letter on the current state of #menswear, how our society is flawed by it, and how to fix it.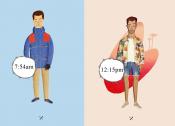 Struggling to get dressed when it's freezing in the morning and sweltering by noon? You're not alone. This time of year is rough. Let me give you some tips on how to make it in between seasons.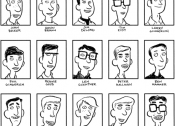 Freaking out about your upcoming class reunion? No worries. I've dropped a few tips on how to kill it stylewise.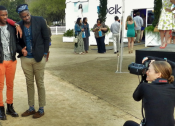 Desmond Kinlaw was back out at the tents with his camera for night 4 of Charleston Fashion Week 2014. Check out some photos of the stylish guests and even a few off duty models.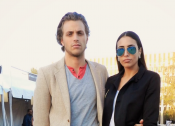 Desmond Kinlaw was back out at the tents with his camera for night three of Charleston Fashion Week 2014. Check out some photos and videos of all the high fashion outside the tents.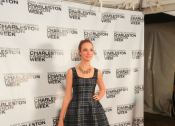 It's here! Its's here! Charleston Fashion Week is here!!!! Check out the recap and some street style from the first night's festivities as blogger Desmond Kinlaw peruses the tents for fashion stars.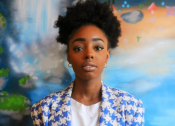 In my interview with Venita Aspen, we cover everything from her fool­proof strategy to avoid wardrobe malfunctions, why "Coraline" is the most stylish movie ever, and 100 ways to make a sandwich.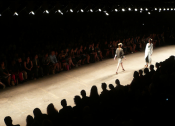 The runway was on fire as Sassy Fierce and Sassy Shortcake Boutique's fashion show previewed their new lines. See the looks that had heads turning at the Republic last Thursday night.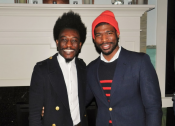 I was invited to the Charleston Fashion Week's Emerging Designer Party and had a chance to hear what inspired the lines of some of this year's semifinalists.
Ayoka Lucas and others had the bright idea of throwing a belated New Year's Eve party this past weekend. And you know what? It was a blast. Here's a recap and party pics from the stylish bash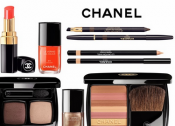 Earlier this week you got splurge-worthy inspiration for men. Well, now it's the ladies' turn. Take a browse through this collection of top 10 desirables (LBDs, shoes, and home goods included)...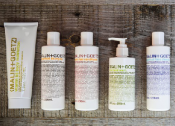 The New Year brings with it resolutions, a fresh start, and, pretty soon, that glorious tax-return check with your name on it. Men: Here are 10 splurge-worthy items you should keep in mind...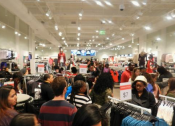 I showed up to yesterday's H&M grand opening with my camera in tow. Click here for some killer street style from the day, plus a look at the stylish goods waiting for you inside...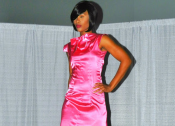 I attended a fashion show out at Hamlin Plantation this weekend, hosted by my Art Institute classmate Sassy Fierce and featuring the designs of a handful of other AI students. Check it out...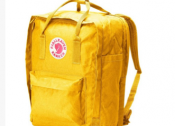 Whether you're a student, a techie, a creative, or a businessman, chances are you've got a lot of crap to carry around from day to day. Here's a roundup of the best bags out there to do so in style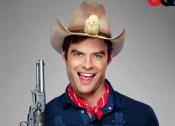 When people think of the western look, they immediately conjure images of Ben Cartwright in a ten gallon hat. Well, that's not the case anymore. Here's the cooler, modern version....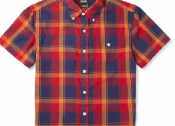 The start of summer is here! I've got good-looking gear for this weekend's activities, plus some cool stories on local brands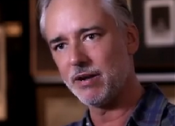 A $20 polo shirt by Michael Bastian? His new collaborative line is out today, and I'm jacked about it. Here's more, plus a quick interview with the designer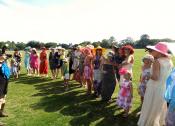 Style photos from the polo grounds in Ravenel, the best hat and bow tie contests, and my (mostly) thrifted get-up that cost me $15
The sport of kings returns to Charleston this weekend. If you're heading out to the Hyde Park polo grounds in Ravenel—and I think you should—here's a quick what-to-wear guide, plus event info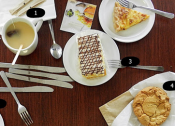 Ever So Sweet Bakery in Summerville had their grand RE-opening this past week and I've got the inside scoop (plus their cheddar bacon quiche, white chocolate cheesecake, and pecan sticky bun...)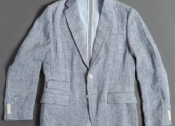 Ever notice how some guys can rock a blazer in 90 degrees and still look as cool as the other side of the pillow? Here's their secret....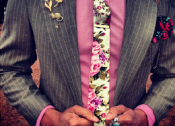 Can men pull this off? I've got a handful of looks that say YES. Here's how to sport a floral tie...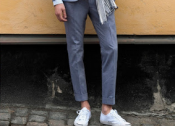 Time to box up those boots and opt for footwear more apropos for spring, like white canvas sneakers. See my top picks for any budget from Converse, Keds, and K-Swiss (they're cool again, I swear)
In Charleston, beach season means business... hit the sand with a solid look like Sean Connery in lieu of that unflattering parachute/back-fat look (not good). Plus, the one mistake that trumps all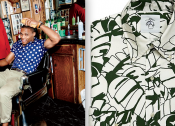 In this 5-part series, I'm offering up my favorite trends for spring and summer. First up: novelty shirts, including one from Brooks Brothers' coked up younger brother line. You'll see what I mean...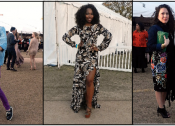 There was plenty to see last night as the crowd headed into the tents... here are more style shots from Marion Square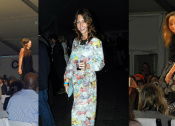 Below were some hot looks from outside the tents—and inside, things got even hotter. Here's a peek at Wednesday's Style Lounge, along with some of my favorites from the runway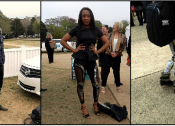 Ladies and gents, the scene at Marion Square is getting amped up. Here are style shots of NIGHT 2's crowd heading into the tents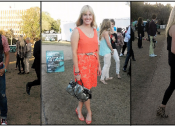 What kind of style was headed INTO the tents on opening night (traditionally the "tamest" of all CFW nights)? Here's peek at some of the looks gracing the grounds in Marion Square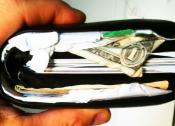 ...of your wallet, that is. The days of a man being judged by the size of his trifold are long gone. Here's why you should ditch that bulky thing and get a slim card wallet, instead. See my favs here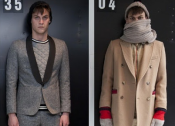 Choosing the top 10 men's looks from NYFW was tough. So tough, in fact, I couldn't neglect some left off the list. Here's the best of the many runners-up—Ralph Lauren, Carlos Campos, J.Crew, and more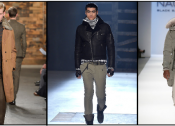 It's a wrap for another New York Fashion Week. Here are my picks for the best men's looks from this year's runway, including faves like Michael Bastian, Billy Reid, and Ovadia & Sons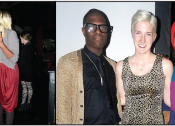 With Charleston Fashion Week only two months away, the semi-finalists for the Emerging Designer Competition are revving up their collections. Check out some photos from the big sneak peek party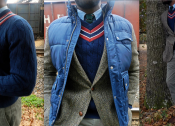 Living in Chas, where temps can change drastically within a few hours, there's one skill that must be mastered: layering. Read on for 3 quick tips for doing so (plus a way score points with your lady)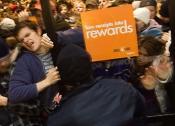 How do you feel about Black Friday starting early... as in, before the turkey's even properly digested? Check out the healthy, heated debate that ensued right here on whether you oughta take part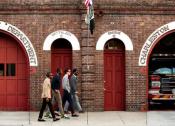 There's a new anti-croakies, skip-the-cargo-shorts, no-more-visors menswear movement happening in Charleston. Enter fitted blazers and slim-fit trousers and dressing like you mean it...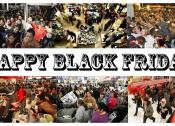 Beat the system AND the lines this week—here are my big-payoff tips for scoring the best deals on the biggest retail day of the year (Note: one of them involves being polite...really?)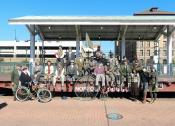 Yesterday I gave you a look at the pre-ride party for the Tweed Run. Well here's a look at the actual event, dangerously captured while riding my bike. (How great this would be in downtown Chas?!?)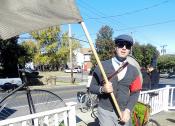 Over the weekend in Roanoke, VA, tweed enthusiasts mixed fashion and cycling for a quirky event—the Tweed Run. Check out these shots from the pre-ride social—who's inspired to bring one to Chas?!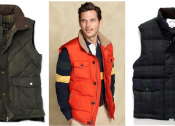 Still chilly in your lightweight jacket? Instead of leaping to a coat, grab a down-filled vest. Read on to learn what the heck down is, what color to get, and for a helpful tip from Batman's trainer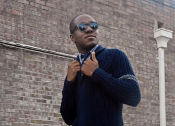 These cozy coats are as practical as they are good lookin'. Here's a bit of history behind them and some top picks for this season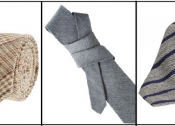 Quite honestly, neckties serve no practical purpose—well, except the powerful statement they can make when incorporated properly. Here are some strong picks for the season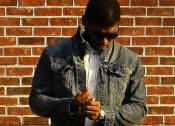 Next up on my list of fall/winter essentials is a denim jacket. Learn here how to find one that fits properly so you don't end up looking homeless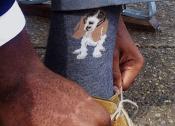 A new season is upon us, which means new essentials. Let's talk about what you need to get through these next six months in style. First topic: Socks, from eclectic to solids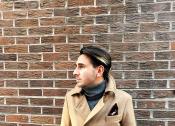 In the latest installment of my Style Club series, meet Mike Grady. Here's his take on everything from jeans that make your butt look good and wardrobe malfunctions to The Zombie Survival Guide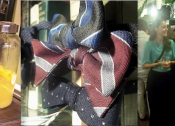 I headed out to the Billy Reid store event for food, music, and of course, fashion! Also on hand was Rogue Wave Surf Shop's Rhett Boyd Jr. I've got photos and the inside scoop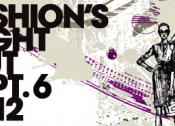 There's a worldwide fashion event going on next week and Charleston has its own small version of it...Here's my plea for us to step up and make it bigger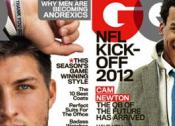 GQ magazine has introduced a brand new feature that I think will change the magazine industry forever. Read on to see how it works.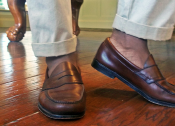 The penny loafer's an all-American classic. Or is it? Here's the scoop on where the men's style staple came from and how we Americans got our hands on them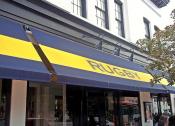 The nation's capitol happens to be home to probably the most fashionable burger joint I've seen (and the food's not too shabby either). Read on to get the scoop.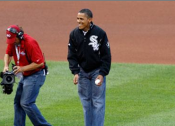 Need a break from your everyday dark denim? Try a lighter wash (no, I'm not talking about the Pres' "dad jeans"—I'm talking about a slim, modern pair). Here are the rules to wearing them well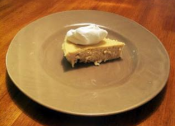 With today being National Cheesecake Day, let's talk... well, cheesecake. Where I first saw it, how to make it, why it's so good. Go on. Have a slice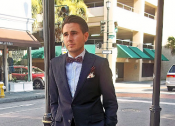 Walk into a men's clothier and you'll see a rainbow of neutral-hued suits. Here's what Army Wives costumer and Billy Reid salesman Mike Grady has to say about that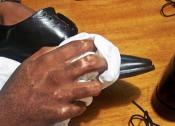 Not every task needs hiring out... Shining my shoes is one job that feels right to just sit and do myself. I'll tell you why your shoes need it and show you how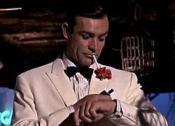 When was the last time you thought about NATO nylon watch straps? Backed by a pretty cool story (developed as a smart wartime timepiece and worn by 007 himself), they're easy, good-looking accessories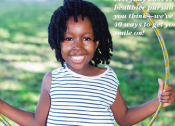 About a month ago, I was approached for my family to be a part of a photo shoot for House Calls magazine. It was a blast! Here are final shots chosen for print...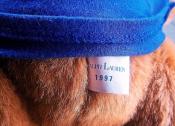 I have a confession to make: I've got a thing for stuffed bears. But not for just the normal, everyday variety—for Ralph Lauren stuffed bears. Read on to see why (and to meet Ralph)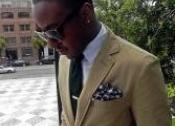 Meet a local style star who loves Mozart, winter fashion, Red Wing boots, and is up for a documentary about anything—even water irrigation in Southeat Asia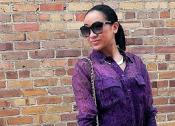 Keeping the fit of clothing close to the body is a must for men, but that rule isn't so hard and fast for women. This stylish local gal refreshed my memory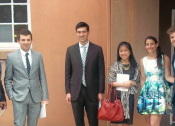 There are tons of reasons to look your best at a wedding—photogs everywhere, the potential to meet someone, etc. Here are some street-style standouts and a few tips on suiting up for the occasion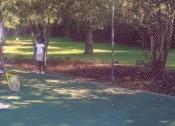 Game, Set, Match! Why you should be tuning in for the most exciting "fortnight" of the year (including strawberries and cream, tennis whites, and a look at how we do it here in Summerville)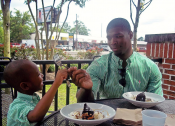 This blog got us all choked up just in time for Sunday's salute to dads everywhere—this is one post we hope makes the rounds and back again. Happy Father's Day!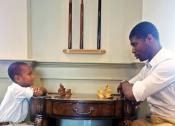 It's Father's Day this weekend, a good time to remember all the how-a-boy-becomes-a-man things my dad taught me, watch my son learn them, and challenge other dads to get in the game
Foul weather can make the best of times turn sour—but that's no excuse to sartorially concede to it. As we head into the teeth of rainy season, I've got you covered on how to beat the rain in style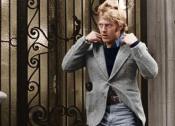 Over the years I've come to respect movie stars from the 1970s, not only because they were darn good actors, but because they were darn good dressers too...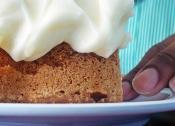 As quickly as I found this local bakery, I lost it—closed for business, good-bye. I'm not really happy about it. Listen to me gripe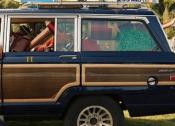 Get packing, and I'm going to tell you how. Here are my all-inclusive weekend traveling essentials and tips for those great-escape summer days ahead