Desmond Kinlaw's Blog Posts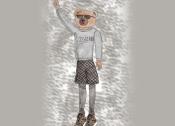 Posted:
Oct 23 2014 - 3:35pm
Illustration by Me, Desmond Kinlaw Look inspired by: Rayban Wayfarer Sunglasses Alexander Wang x H&M Givenchy...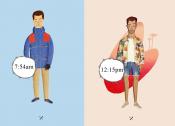 Posted:
Oct 16 2014 - 7:14am
Illustration by Andrew Mashanov This time of year is notorious for wonky weather. It can jump from 60 degrees at 8:...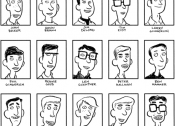 Posted:
Oct 6 2014 - 9:12pm
Illustration by John Martz I graduated from Berkeley High School (Go Stags!) way back in 2004. That's right...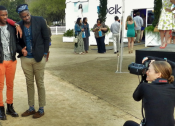 Posted:
Mar 25 2014 - 5:00am
Charleston Fashion Week has had yet another successful year. The last showings were over the weekend. And in all the excitement I forgot to...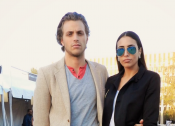 Posted:
Mar 21 2014 - 4:48am
So I missed night 2 due to classes but I was back outside the tents on night 3 shooting some good ole southern street style. You guys know the drill...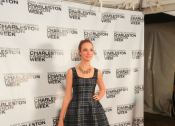 Posted:
Mar 19 2014 - 4:51am
It's that time of year again. Charleston Fashion Week is here. Once again I'll be armed with my camera out and about around the tents on the hunt for...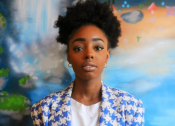 Posted:
Feb 19 2014 - 7:13am
Meet Venita Aspen, a barely twenty-something year old who has accomplished much more than the average woman of her age. Oh yeah, she's a...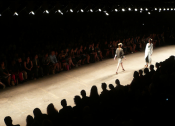 Posted:
Feb 10 2014 - 9:43am
Sassy Fierce and Sassy Shortcake Boutique hosted a fashion show at the Royal Republic Lounge last Thursday night previewing their spring collections...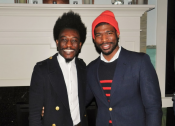 Posted:
Jan 20 2014 - 6:14am
This past Saturday, I was invited to an event introducing a new batch of semifinalists that will be competing during Charleston Fashion Week this...
Posted:
Jan 13 2014 - 5:11am
This past Friday, the fashion queen of the Southeast, Ayoka Lucas, threw a New Year's Eve party. If you're checking your calendar, I know—New Year's...