dating in Charleston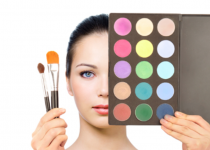 BY: Andrew C. Petersen
In the crazy dating game today, women ponder a million things, one of which being when they're allowed to show their significant other their face without any makeup. Well? When IS the right time?
BY: Instant Grit
"When the f&%$ did feminism and one-night stands become the same thing?" That and more reader reactions to last week's blog post on today's so-called hook-up culture...
BY: Instant Grit
Only 3% think Charleston's dating pool is "well-stocked?" And a whopping 70% average just one or fewer dates per month? If you're single (or thankful not to be), you've got to read this
BY: E. Louise
Here they are: the brazenly bad behaviors, the flagrant fouls, the egregious offenses that will earn guys and gals alike "undateable" status among our surveyed singles
BY: E. Louise
Last week, we heard all about local gals' dating pet peeves. Here is the gentlemen's side of the story....
BY: E. Louise
I asked more than 50 unmarried locals to dish on their biggest romantic turn-offs. Gentlemen, here's what the girls had to say.
BY: Angelica Diaz
To quote Will Smith, "This is the story all about how my life got twisted upside-down…" A two-part story of how the victim became the victimizer…
BY: E. Louise
You hear plenty of chatter in this town about the, ahem, dating habits of Charleston's gentlemen. Whether the bad rap's well-earned or heartlessly inflated, this guy isn't doing much to raise the bar