dating in Charleston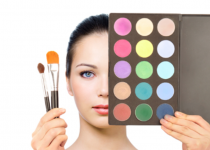 BY: Andrew C. Petersen
Dating is such a complex human ritual. There is so much stress and frustration involved. "Is he interested? Am I being too forward? When should I call? Are we exclusive?" And the big one for a lot of...
BY: Instant Grit
Earlier this week, we posted a blog about a shift in the way college students and 20-somethings "date." If you missed it, read it here. It was prompted by a half-dozen news stories on the topic,...
BY: Instant Grit
The February issue of Charleston mag is out, with a rather gritty gem of a story. "Single in the Holy City" (written by Jennifer N. Dienst) delves into all things dating in Charleston and...
BY: E. Louise
If you missed them, Part 1: Ladies' Responses and Part 2: Men's Responses came first. But below is the Big One—the post that contains the Mac-Daddy mortal sins. See, in pulling this together, I...
BY: E. Louise
If you missed Part 1, read it here (that post also contains a bit about how I compiled these lists). Before I get into men's dealbreakers, here's a quick observation: When I asked women,...
BY: E. Louise
You hear a lot about how difficult it is to date in Charleston. But you gotta admit—some people don't make it any easier. You sit down with someone for a drink or coffee and realize they're one...
BY: Angelica Diaz
To quote Will Smith, "This is the story all about how my life got twisted upside-down..." Here's the story of how I was involved in two very different robberies, all in a weekend's time. ...
BY: E. Louise
You get plenty of chatter in this town about the, ahem, dating habits of Charleston's gentlemen (funny article here). Or should I have placed that "ahem" before the word gentlemen? No, I'd...