Cooper River Bridge Run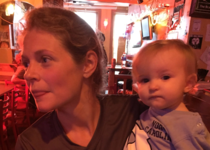 BY: Mike Grabman
As part of the Lowcountry Local's "Eat Local Challenge" I am drinking my way through Charleston's local inebriating options. Here is my report from The Cooper River Bridge Run Weekend.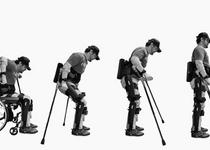 BY: Robin Gibson
Adam Gorlitzky, a local paraplegic, talks about his robotic leg system, attempts to raise awareness about the technology and his community, and desire to make history at the 39th Annual Cooper River Bridge Run.
BY: Rory Gruler
You ran the Cooper River Bridge Run, saw the future of South Carolina politics on Bravo, and geared up for the second annual DigSouth expo. Here's the only Twitter roundup you care about.
BY: Joan Perry
On your marks, get set, GO! The Cooper River Bridge 10K Run/Walk was a success, but in case you missed it, here are some pictures from the heart of the action.
BY: Nate Anderson
The Oscar Mayer Wienermobile comes to town, Nate Anderson meets some hot-doggers, writes some emails, and nearly loses his mind as he gets the opportunity to step inside the belly of the beast.
BY: Instant Grit
Don't be a dummy. Whether you're a hardened veteran or a greenhorn, these tips for the Cooper River Bridge Run this Saturday will help you have the best time possible. Just don't throw up.
BY: Rory Gruler
T-Rav is busting CHOPS on the P&C, the Family Circle Cup is here with some fancy fans, and the Cooper River Bridge Run has everyone hungry for.....bacon? Your Tweets of the Week.
BY: Instant Grit
The Ravenel Bridge has seen some trouble the past few weeks. From ice forming to ice falling, we need our trusty bridge to get it together.
BY: Katie Hurst
Recommended reading for anyone taking on the bridge tomorrow—we loved getting new Bridge Run Hall of Fame inductee Rives Poe's takes on what to do, what not to do, even how to eat...
BY: E. Louise
Folks, we have a hell of a weekend ahead of us.... One. Hell. Of. A. Weekend. Here's to Uncle John and his Wolverines, the Bridge Run, and a Beilein sweep of them both (sort of)
BY: Katie Hurst
Ever wonder who those folks in the first Bridge Run corral are? You know, the ones lining up with the Kenyans? I caught up with one of them, Rives Poe, to find out what super powers make her so speedy
BY: E. Louise
I beg to differ. That, and three other big reasons why I never made it to the Olympics Games
BY: Instant Grit
"Ridiculously Photogenic Guy" chatted it up with Robin Roberts this morning on GMA. Yes, really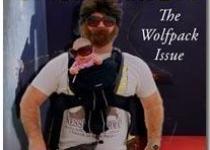 BY: Ellen McGauley
There's been much buzz about The Hangover's Alan lurking around the Bridge Run this year, so much so that a rogue cover entrant appeared in Charleston EIC Darcy Shankland's cache of May cover choices
BY: E. Louise
We Bridge Run veterans think we know it all. All the 1,956 douchey things you can do during a race that irritates/fascinates the rest of the pack. But I heard a new one today....