College of Charleston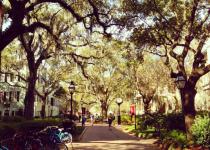 BY: Guest Blogger
Tori Williams is a senior at College of Charleston majoring in Communication and minoring in International Studies and Dance. She is currently the editor-in-chief of Her Campus College...
BY: Rory Gruler
"No matter what people tell you, words and ideas can change the world." Robin Williams. @cmagazine pic.twitter.com/cYMZGA8S0c — RebekahJacob Gallery (@rebekahjacob) August 12, 2014 Robin Williams...
BY: Stephanie Hunt
At last night's private preview for the Halsey's 30th Anniversary exhibition, The Insistent Image: Recurrent Motifs in the Art of Shepard Fairey and Jasper Johns, the spotlight was on Shepard Fairey...
BY: Tim Brennan
In the third installment of In The Mix, a series of seminars on the Music Industry led by Mark Bryan as part of the course he teaches at the College of Charleston, the panel talked about Touring....
BY: Rory Gruler
BY: Tim Brennan
The other night at the College of Charleston, I was treated to a songwriter's dream. I got to be in the room with Grammy award winners, incredible singers, famous personalities, and those who make...
BY: Joan Perry
I was finishing up my walk on Saturday by popping into Caviar & Bananas on George Street for their extra scrumptious duck confit sandwich when I heard such a roar of activity at the...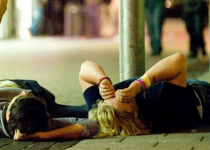 BY: Jon Yarian
Part of Grit's "Crib Sheets" series—Your totally local guide to getting through the back-to-school season. Also check out... * These crazy helpful tips for new CofC...
BY: Rory Gruler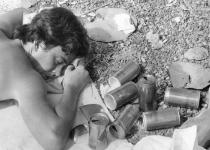 BY: Prioleau Alexander
(Photo: 1980: Carl Seibert, Sun Sentinel / March 2, 2010 ) College students are now back in school, and every year about this time I harken back to my college days at Auburn...
BY: Instant Grit
A 270-year-old book's been discovered in the vault of the Charleston Library Society... But they don't get to keep it. Who does? CofC. The rare book, Dissertation Upon...
BY: Joan Perry
I was taking the short cut through the College of Charleston campus when this beautiful girl with an umbrella walked right into the scene making the photo. Thank you Umbrella Girl!