College of Charleston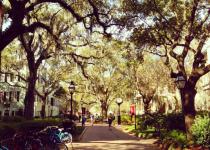 BY: Guest Blogger
It's that time of year again. School's back in session, and for seniors at CofC like Tori Williams, it's the beginning of a bittersweet end.
BY: Rory Gruler
The world mourns Robin Williams, local doctor charged in nine dog deaths, Edmund's Oast gains national recognition, and CofC students are back on campus. This week in #CHS tweets.
BY: Stephanie Hunt
The Halsey's 30th Anniversary show opens tonight, and it's better than all the hype. Shepard Fairey delivers power, glory, and plenty of suberversive celebrity, thanks to the Halsey's real superstar.
BY: Tim Brennan
Mark Bryan of Hootie and the Blowfish, returns with some heavy hitting musical friends for a panel discussion on the challenges bands face as they set out on a tour.
BY: Rory Gruler
Students at CofC rally against their new president, Lindsay Lohan knows what Southern Charm is (the show that is) and City Paper threw one really fun, really creepy clown-themed Best of Party.
BY: Tim Brennan
Darius Rucker, Mark Bryan, and Cary Ann Hearst uncover the secret of songwriting at CofC's In The Mix Series. This once in a lifetime event gave a look at the true source of amazing music.
BY: Joan Perry
Did anyone out and about downtown on Saturday hear roars of cheering, clapping, and revving motorcycle engines? Here's a look at what was going down at the Cistern (Hint: The frat stars to the left..)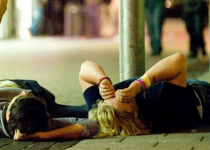 BY: Jon Yarian
As you may have deduced from the empty red solo cup perched on the hood of your car this morning, the College of Charleston is back in session. Here are 5 ways you can successfully duck the insanity
BY: Rory Gruler
Darius gets himself a road, the Baby Veronica case heats up, there're MORE species of sharks?!, downtown goes under water (again), and school's nearly back in session (MUCH more on that next week!)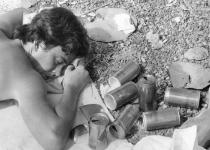 BY: Prioleau Alexander
Don't bet on football, frat tats are sad, seniors are older not wiser, the world doesn't care if you fail out—here's my (free!) advice for incoming CofC and Citadel students this week
BY: Instant Grit
A 270-year-old book's been discovered in the vault of the Charleston Library Society... Quite a treasure, but who gets it?
BY: Joan Perry
Showers in Charleston? Not so bad...