#CHS
BY: Rory Gruler
Have you seen this man? Suspect named in downtown Charleston weekend stabbing http://t.co/T7d1DLxFlQ #chsnews pic.twitter.com/DHkssq3SZr — Philip Weiss (@PhilipLive5) July 22, 2014 Charleston police...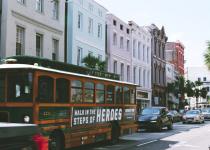 BY: Ann Kaufman
Charleston Culinary Tour's walking tours provide a good way to see the city -- and eat it A couple of weeks ago my husband and I joined up with one of Charleston Culinary Tour's downtown...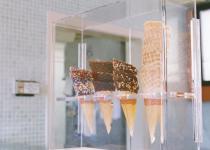 BY: Ann Kaufman
I love it when I can justify indulgence for a good cause. That's why I'm especially enthused about what's going on in town this coming Friday, July 25th, at the Haagen-Dazs on...
BY: Rory Gruler
"@MariaGPosadas: Sunday nights are #Reckless nights!!!" You're damn right!!! — Adam Rodriguez (@_Adam_Rodriguez) July 7, 2014 For the record, my sex tape will NOT be used in the #Chs PD documentary...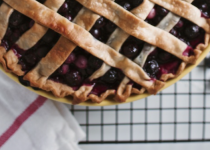 BY: Ann Kaufman
There are a few things I watch for every year with the kind of anticipation normally reserved for an opening of an envelope to declare a winner, or the teeing up of a field goal attempt with...
BY: Julie Wheat
Artfields is a unique art competition and celebration held in the historic community of Lake City, South Carolina in approximately 50 venues offering $100,000 in prizes to over 200 visual artists who...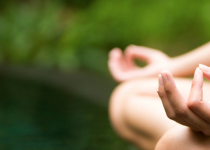 BY: Erica Rodefer W...
Oooommmmm. Did you know that one little syllable represents every single vibration in the whole universe? And it represents the myriad ways each part of the universe is connected. When...
BY: Instant Grit
The Blog of the Week is..."Keep Calm and Remain Charleston" by Renae Brabham. In this beautiful description of Charleston, Ranae brings to life all of the landmarks of downtown and the surrounding...
BY: Instant Grit
Need a Hump Day happy? Or a reminder of how freaking cute our city is? Take a quick break and scroll through our Instagram pics snapped throughout the Peninsula. Have some more? Share them here...
BY: Brian Wilder
The Charleston Beer Garden at Brittlebank Park on Saturday, May 18, had pretty much everything. Feel like tossing empty kegs down a field with your bros while bystanders gawked at your...
BY: Tim Brennan
Well good day, Charleston! It's been about a month since my last post, which, apparently was read by a lot of people. In order for a blog to be successful, a blogger must capitalize on the...
BY: Rory Gruler
BY: Rory Gruler
BY: Rory Gruler