christmas
BY: Hunter Boone
One of the best ways to get aquatinted with Charleston's top mixologist and chefs is with Charleston Culinary Tours, where you and a group walk the peninsula and hit up 3 stops along the way.
 20% off with CHSGRIT2014!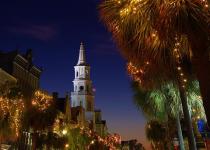 BY: Jeremy McLellan
In Charleston for the holidays and not sure what to do? Look no further!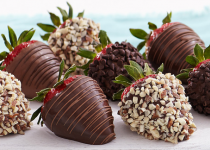 BY: Tara Guérard
You can't go wrong with chocolate treats for teachers, out-of-town relatives, and even the mailman!
BY: Devin Grant
Kevin Hanley and friends from Cord & Pedal Records pulled out all the stops for another spirited holiday program, this time at the Charleston Music Hall—Shovels & Rope, Rachel Kate Gillon, and more!
BY: Hunter Boone
Mel Washington enlisted help from Brave Baby's Wolfgang Zimmerman, Death On Two Wheels' Alex Stanley, & others to record a seriously soulful Christmas album. Hear some (& enter to win a copy!) here
BY: Holly Herrick
Here's a draft of a new recipe for my upcoming cookbook, "The French Cook: Soups and Stews," out fall 2014. The brilliant red, white, and green hues of this soup make it a perfect Christmas starter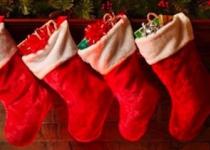 BY: Cullen Murray Kemp
The holidays mean different things to different folks—gifting, eating, drinking, laughing. For me, more than anything, they're a time I'm beautifully obligated to be with the family that made me.. me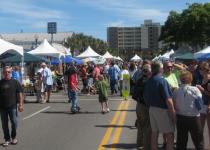 BY: Cullen Murray Kemp
Did you know that you can actually hang out Folly in the winter? Without all the shirtless and sweaty volleyball games, shotgunned beers, and asphalt-seared feet? Yeah, me neither. Not a bad Sunday...
BY: Elisabeth Bova
With just $12 and a bit of PINsperation, you can have yourself a new man! A new front door snowman, that is. Isn't he festive?!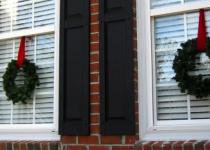 BY: Elisabeth Bova
I'll show you how to do it in minutes, without a ladder, hammer, suction cups, or even going outside. Just grab some wreaths and ribbon!