Chinos and Cheesecake
BY: Desmond Kinlaw
Campaign images: hm.com NYC's darling fashion designer Alexander Wang is collaborating with Swedish fast-fashion giant H&M...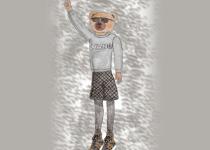 BY: Desmond Kinlaw
Illustration by Me, Desmond Kinlaw Look inspired by: Rayban Wayfarer Sunglasses Alexander Wang x H&M Givenchy Leather Quilted Kilt Niel Barrett Ribbed Biker Jeans...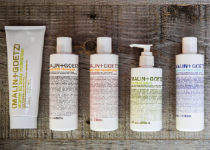 BY: Desmond Kinlaw
Come the start of every year, there are a number of things that people look forward to. Number one, obviously, is New Year's Day. And this past weekend you had the start of the NFL playoffs. But...
BY: Desmond Kinlaw
About a month ago, the #Menswear blogosphere lit on fire with the news of a collaboration on the horizon between UNIQLO, the Japanese retailer with high-quality looks at low...
BY: Desmond Kinlaw
On night two, I checked out the shows. A little difficult to capture moving subjects in low lighting, but I did my best. Here's what caught my eye on the runway. But first, some pics from the style...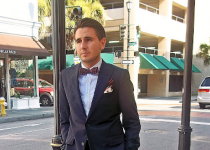 BY: Desmond Kinlaw
Mike Grady 26 years old Freelance Wardrobe Stylist, Assistant Army Wives Costume Buyer, Billy Reid Salesman Resides in Downtown Charleston All clothing by Billy...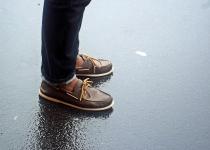 BY: Desmond Kinlaw
["There is no such thing as bad weather, only inappropriate clothing."] —Sir Rannulph Fiennes Lately we've been getting hammered with the rain. It kind of sucks, actually, because this is the...