Chassity Evans's Blog Posts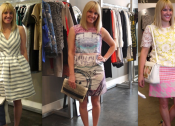 Posted:
Apr 25 2013 - 11:04am
This week you can find me over on the Hampden Clothing website as their very first guest style editor. If you haven't been to...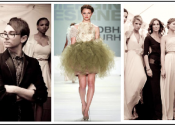 Posted:
Mar 24 2013 - 3:09pm
Let's get straight to the point. When Saturday night finally came around, everyone in the CFW tent knew that Afriyie Poku would claim the...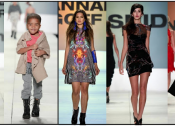 Posted:
Mar 21 2013 - 11:28am
Y'all are just dying for another Charleston Fashion Week write up, right? Like we really need another one. But I think we do. I attended the shows...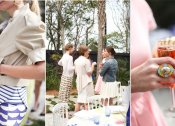 Posted:
Mar 7 2013 - 3:02pm
Let me preface this post by saying what an amazing time the photos below represent. One of the coolest things about living in Charleston is our...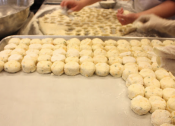 Posted:
Nov 27 2012 - 10:57am
A couple of weeks ago I had one of the best mornings ever. I toured the biscuit mecca, Callie's Charleston Biscuits. And when I say mecca I mean...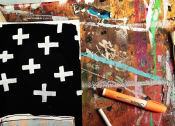 Posted:
Nov 27 2012 - 10:51am
Have you all seen Charleston's own Sarah Boyts Yoder's artwork? I'm crazy obsessed with her latest mixed media collection. ...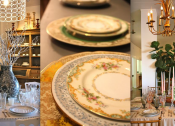 Posted:
Nov 13 2012 - 12:04pm
Last week I took a trip to one of my favorite event planning and supply sources, Ooh! Events. Maybe it's the time of year, what with so many parties...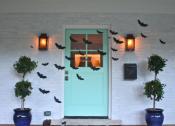 Posted:
Oct 18 2012 - 3:00pm
I admit, I'm such a sucker for Halloween. Something about the weather changing and my neighbors turning their homes all festive and spooky just gets...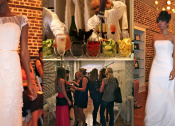 Posted:
Oct 9 2012 - 3:51pm
Last week, I, along with some other gown-loving romantics, heeled up and headed down to LulaKate's new showroom on King Street for their...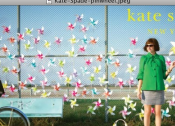 Posted:
Sep 12 2012 - 2:51pm
This weekend get out and enjoy the weather by joining in the celebration of King Street's newly opened Kate Spade New York shop. This...