Charleston Wine + Food Festival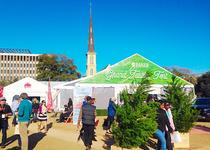 BY: Megan Bryan
This year's 10th Annual Wine + Food Festival was a celebration of Charleston's rich culinary history, its international notoriety, and its progressive future. Saltwater Chef was there to get a finger on the pulse of the festivities.
BY: Rory Gruler
This week in CHS tweets was so overwhelmed by Southern Charm, even a surprise visit by 007's Daniel Craig couldn't stop it. Now, let's smooth the week over with an amazing Wine and Food Festival.
BY: Rory Gruler
Miss Palmetto State makes us cringe (... again), Mr. VP hits the Holy City, foodies and winos score their tix to this year's fest, and Apple makes big moves. Catch up here!
BY: Rory Gruler
Have you heard about... the gas leak on King? DMX getting cuffed in SC (Again.)? Which Hollywood A-Lister may make a mediocre-at-best Batman? The shark they just found on Sullivan's? If not... read on
BY: Natalie Mason
... and by "things" we mean alcohol. Rum, tequila, tasty nibbles, and Jack Sparrow all hanging at the Old Charleston Jailhouse? Yes, please! Chas Wine + Food's Friday night party did NOT disappoint
BY: Holly Herrick
...A pot. Gorgeous and more dependable than many people I know, my Le Creuset Dutch oven's what I reach for when delicious food's in order—like this Braised Pork and Apple Stew! Read on for the recipe
BY: Rory Gruler
Is food all we can talk about? The Charleston Wine & Food Fest is well underway, and we've got bacon tater tots, butchered pigs, weather guy Jim Cantore, the Lee Brothers... it's mayhem up in here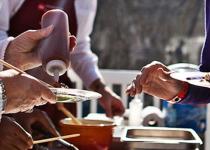 BY: Kinsey Gidick
Epicureans, take note: Submit a great idea for the 2013 culinary event and you could win tickets! Deadline May 4, 2012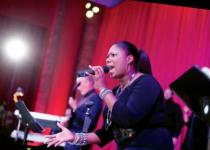 BY: Andrew C. Petersen
Saturday night I helped local singer Quiana Parler glam up for her performance at the Charleston Wine + Food Festival. See how to get the same show-stopping look for yourself