Charleston shopping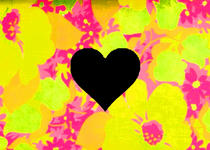 BY: Julie Wheat
Not sure what to get your lady friend for Cupid's infamous special day for lovers? Don't pay too much at the florist. Instead, take our heartfelt advice—we know what she wants.
BY: Natalie Mason
I recently discovered an incredible new line of jewelry that's locally made and inspired by nature. If you haven't already heard of Twine and Twig, read on—it's totally amazeballs...
BY: Instant Grit
Is the wait really over? We've got all the details on the retail giant's plans to open its doors in Charleston, including when and where
BY: Chassity Evans
Brook Griffin's cute-as-a-button kids' clothing line is open for business, and worth a peek (my kids' are already sporting a few pieces)
BY: Natalie Mason
I love writing about what I'm obsessed with—this time around, it's all local, all Lowcountry. Pickles, modern art, baby clothes, and all....