Charleston Music Scene
BY: Hunter Gardner
Nathan Storey is a man in a way that most men aren't. To meet him, you would immediately be drawn to his innocent, youthful nature, but the undercurrent of that is a man secure in who he is, and self...
BY: Devin Grant
Here in Charleston there are any number of great cover and tribute bands one can go out and see. Some of my personal favorites are T.N.T. (performing Bon Scott-era AC/DC), G N' R Lies (playing music...
BY: Instant Grit
Started by 2 brothers and their best friend in a hay loft in northern Virginia, MELODIME has evolved into a tour de force, performing for thousands and touring nationally to well over 100 shows a...
BY: Instant Grit
Last night the Charleston Music Hall did it's best to hold in the voice of Charleston's own Elise Testone, but it could hardly keep up. With a full 13 piece band that included horns, strings, and...
BY: Tim and Devin
Here it is, the final installment of Tim and Devin's Year In Review and what they consider the big headlines of 2013.The Phoenix Rising From The Ashes StoryNick Collins returned to the stage...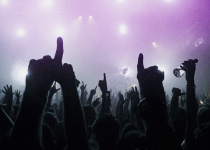 BY: Tim and Devin
Every year some bands will cease to exist, some will move out, and some will climb the ladder of success. Here were some of Charleston's more notable changes of 2013.Departures: Crowfield, Slow...
BY: Tim Brennan
Well good day, Charleston! It's been about a month since my last post, which, apparently was read by a lot of people. In order for a blog to be successful, a blogger must capitalize on the...
BY: Devin Grant
Kudos to Devin for shaking up Facebook with his silence, and shifting all that passion back to something that always lightens the mood—good music. Thanks for introducing us to A Fragile Tomorrow....
BY: Hunter Boone
Shatterdog talks the formation of their band and perform at Awendaw Green. Unlike most bands that hone their act for months or years before laying down a record, Shatterdog was...
BY: Tim Brennan
Have you seen the bathrooms at most rock clubs? Or the ones at your typical highway rest stops? Do they make you want to hold it until you get home? (Like this one from the now-closed, but iconic...
BY: Tim Brennan
BLOG OF THE WEEK: Brand new Gritter Tim Brennan started off with a bang with his entertaining—and thought-provoking—observations on our local music scene. Charleston, where IS the weird?...
BY: Tim Brennan
Seeking good music and entertainment in town, I've noticed something: the music we've got. The entertainment? Not as much. I've heard singers that rival anything touring the country. Guitar...
BY: Renae Brabham
On an overcast morning last week, I pulled into the Sea Biscuit Cafe on Isle of Palms. Opening the door, I was greeted by a lively breakfast chorus. Spoons clanged against coffee cups, forks and...