Charleston Grit
BY: Renae Brabham
I am really curious and concerned about the future of quality craftsmanship. Does our very best count for anything anymore in our selected trades? We have a residential painting company and over...
BY: Renae Brabham
I woke up one morning last week with the sensation that something had changed, maybe just a shift in the sea bed shelf, but I knew it. I have been in a transitional phase for a while now. I wouldn't...
BY: Renae Brabham
I wish social mixers were easy for me, but they aren't, and even though I am so excited to meet with everyone, I'll darn near talk myself out of it the day of. What pushes me over that hump is the...
BY: Instant Grit
Last night we had our latest Gritty Awards, where we celebrated some of the work our writers have produced. We were honored to team up with Holy City Brewery, Charleston Bathworks, Jeni's Ice Cream...
BY: Renae Brabham
There's no denying that visitors to Charleston embrace ALL that the Holy City has to offer... its grandeur and allure, its antiquity, the arts district, and restaurants with our James Beard...
BY: Renae Brabham
Haven't we all just been waiting for the fall? When I saw the Duck Dynasty family perched atop a float in the Macy's Thanksgiving Parade I remember thinking—How long will it be? ...
BY: Renae Brabham
It's the second week of November. I'd be lying if I said I hadn't started a Thanksgiving dinner shopping list. The radio station announced this morning that it's going to play...
BY: Renae Brabham
Daylight savings time, spring forward, fall back. On Sunday morning with a little turn of a knob, tap on a keypad, or satellite signal to your computer, we will have tilted the globe into a...
BY: Renae Brabham
My lifelong quest to try new things and adventures has yielded some great memories and stories. However, my latest "new thing"–quinoa—places nominally low on the list. I boiled the little...
BY: Instant Grit
Phew! Has it been (more than) a year already?! Last night, bloggers and friends headed to The Alley for Grit's one-year anniversary celebration. The food and drinks were...
BY: Instant Grit
Charleston's golden season—it's officially here! To celebrate, we've put together a Grit guide to summer in the Holy City. Read on for a recap: including what to do, what not to do, what to...
BY: Instant Grit
COUNTDOWN TO SUMMER! Your Grit guide to Charleston's golden season MONDAY: Summertime Do's & Don'ts DO save restraint and formality for fall. Summer's ...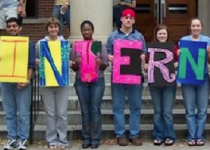 BY: Cullen Murray Kemp
… the American dream starts with a highbrow internship that pays $4.35 an hour — then another, and maybe another." — excerpt from The Week article "America is raising a generation of...
BY: Instant Grit
Want to join our ranks?! Charleston Grit—recently named Critics' Pick: Best One-Stop Blog by Charleston City Paper—is on the hunt for an outspoken and in-the-know blogger to cover the...
BY: Tim Brennan
Last Thursday at the Grit holiday party, I received an early Christmas present. They gave me two Gritty award trophies—one for most-read blogger of the 3rd quarter and the other for most-read single...
BY: Instant Grit
Last night at our blogger holiday bash held at Mynt, we announced the 3rd quarter best-of-blog Gritty award winners. Here's who won! Most-Viewed Blogger: Tim Brennan, ...
BY: Renae Brabham
I am telling you that I have truly enjoyed the Grit world this year. I wish all of Charleston knew what they are missing out on by not visiting daily. It is an amazing storefront window into the...
BY: Renae Brabham
I feel more alive when I'm in a moment of decision making than any other time. I know that the decision will chart another course in my life. Unfortunately, realizing that I'm in...
BY: Instant Grit
The celeb news spotlight's shining on Mount P today. By now you've heard the buzz—big-time hottie Ryan Reynolds and the equally becoming Blake Lively tied the night last night in a hush-...
BY: Renae Brabham
Image credit: Sally Hughes Smith, "Lowcountry Road," www.sallysmith.com/painting_archives_2.htm I am packing things in a duffle bag for an adventure that I will be blogging about next...