Charleston Grit
BY: Renae Brabham
It's the second week of November. I'd be lying if I said I hadn't started a Thanksgiving dinner shopping list. The radio station announced this morning that it's going to play...
BY: Renae Brabham
Daylight savings time, spring forward, fall back. On Sunday morning with a little turn of a knob, tap on a keypad, or satellite signal to your computer, we will have tilted the globe into a...
BY: Renae Brabham
My lifelong quest to try new things and adventures has yielded some great memories and stories. However, my latest "new thing"–quinoa—places nominally low on the list. I boiled the little...
BY: Instant Grit
Phew! Has it been (more than) a year already?! Last night, bloggers and friends headed to The Alley for Grit's one-year anniversary celebration. The food and drinks were...
BY: Instant Grit
Charleston's golden season—it's officially here! To celebrate, we've put together a Grit guide to summer in the Holy City. Read on for a recap: including what to do, what not to do, what to...
BY: Instant Grit
COUNTDOWN TO SUMMER! Your Grit guide to Charleston's golden season MONDAY: Summertime Do's & Don'ts DO save restraint and formality for fall. Summer's ...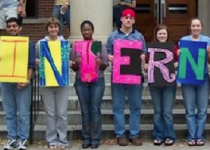 BY: Cullen Murray Kemp
… the American dream starts with a highbrow internship that pays $4.35 an hour — then another, and maybe another." — excerpt from The Week article "America is raising a generation of...
BY: Instant Grit
Want to join our ranks?! Charleston Grit—recently named Critics' Pick: Best One-Stop Blog by Charleston City Paper—is on the hunt for an outspoken and in-the-know blogger to cover the...
BY: Tim Brennan
Last Thursday at the Grit holiday party, I received an early Christmas present. They gave me two Gritty award trophies—one for most-read blogger of the 3rd quarter and the other for most-read single...
BY: Instant Grit
Last night at our blogger holiday bash held at Mynt, we announced the 3rd quarter best-of-blog Gritty award winners. Here's who won! Most-Viewed Blogger: Tim Brennan, ...