Charleston fashion
BY: Julie Wheat
Friday evening was auspiciously filled with glitter and gold, earthly trinkets, tantalizing textures, bright colors, birds, bees, flowers, and trees.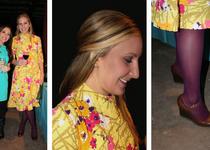 BY: Julie Wheat
Vintage fashion reigned supreme at Society 1858's Magical Mystery Tour–themed winter gala! Check out some of the evening's best looks.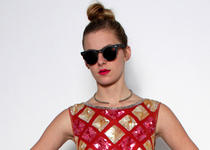 BY: Julie Wheat
Dressing for Valentine's Day isn't rocket science. Here are a few hints!
BY: Natalie Mason
Summer in the Lowcountry makes it hard to want to wear anything besides shorts and a tank, but blogger Natalie Mason shows us how to stay fashionable on the hottest of days.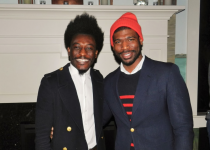 BY: Desmond Kinlaw
I was invited to the Charleston Fashion Week's Emerging Designer Party and had a chance to hear what inspired the lines of some of this year's semifinalists.
BY: Instant Grit
Featured as one of Dockers' "Men of Style," the Social Primer style pro offers his version of Charleston men's go-to look in a new video. Grit agrees... and doesn't. What do you think?
BY: Chassity Evans
If you haven't visited the King Street boutique lately—either in-shop or online—you're missing out on some seriously chic spring wear. Here's what's new, including my 12 favorite looks in store NOW
BY: Rory Gruler
It's been a busy, busy week, my friends. Props to James Beard nominees, Mark Sanford cast his ballot, and World Water Day. Oh and if you haven't heard—it's Charleston Fashion Week
BY: Chassity Evans
Let me tell you what I think about CFW thus far...
BY: Chassity Evans
Stacy Smallwood and her Hampden team entertained some of the fashion industry's greatest this month. Here's what went down