Charleston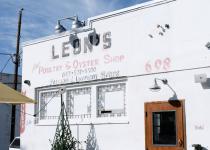 BY: Ann Kaufman
Recently my husband and I finally ventured up King Street to Leon's Oyster Shop. We'd heard lots of great things about this new addition to the Charleston food scene, and we were pleased...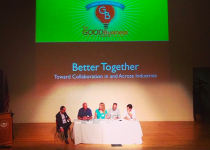 BY: Julie Wheat
Lowcountry Local First had their second annual Good Business Summit this past week and I was honored to attend as both a local business owner and streetstyle professional. The conference took place...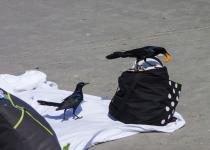 BY: Julie Wheat
Folly Beach is known to many as "The Edge of America". It is also a favorite beach destination for vacationers and inland living locals, and wouldn't be complete without a surfer or two....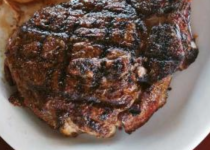 BY: Ann Kaufman
Top left: the blackened steak tips appetizer on a bed of fried onions; top right: the cowboy cut steak weighs in at a hefty 18 ounces but costs a reasonable $24.99 A wise sage once told me that...
BY: Claire O'Bryan
After years of teaching classes for their Charleston Academy of Domestic Pursuits, Lee Manigault and Suzanne Pollack's book has finally hit stores. I know you've heard me talk about how fun...
BY: Hunter Boone
Drunk History has had an amazing run so far. It was originally a web series on FunnyorDie.com, then was picked up on Comedy Central, had an amazing first season, and was...
BY: Hunter Boone
» GRIT GIVEAWAY! Enter to win a copy of Mel Washington's Celebration by commenting on this post. Details below. Born and raised in Charleston, Mel Washington...
BY: Joan Perry
If you have to wear a tie why not wear a cool one?! Check out these bow ties made from real bird feathers. The company is called Brackish Original Feather Bow Ties and I caught them...
BY: Hunter Boone
Sunday night, Rachel Kate debuted her music video "Lost," directed by local filmmaker duo, Jenny Kleiman & Landon Phillips. Rachel Kate with Filmmakers...
BY: Joan Perry
I did a series like this last year, but it is so pretty when the water is still it bears repeating. Shame on me for missing the Party for the Parks that raised funds for the...
BY: Instant Grit
Sure, the Holy City's stunning year-round, but here at Grit, fall holds a special place in our hearts. As for why, it's hard to say. Maybe it's the extra firey glow the season's sunsets have on the...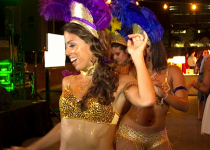 BY: Donovan Snype
Last Thursday I had the pleasure of attending the Children's Museum of the Lowcountry's annual silent auction fundraiser. This year the Bus Shed was transformed into a Brazilian block party...
BY: Joan Perry
The mission of the Little Free Library group is simple: — To promote literacy and the love of reading by building free book exchanges worldwide. — To build a sense of...
BY: Instant Grit
The abode? The Miles Brewton House. The tenants? Leigh Manigault and her daughters India and Gigi. Reminding us of just how charming Charleston can be, the August issue of Town &...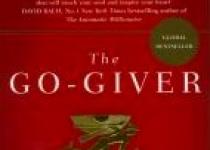 BY: Center for Women
By Karen Stawicki (right) The Go-Giver, a book by Bob Burg and David Mann, has transformed my life. Almost four years ago, a dear friend had told me that she had been given this...
BY: Chassity Evans
Last week, I, along with some other gown-loving romantics, heeled up and headed down to LulaKate's new showroom on King Street for their spring runway show event. Katherine...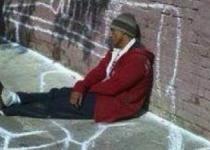 BY: Cullen Murray Kemp
I love street people. When I say street people, I'm not talking about the rapper who glorifies selling drugs and murdering rival gang members, while probably knowing less about both those things...
BY: Claire O'Bryan
Why is this our top blog this week? You could argue Claire gave us all the goods—a first-person account of a new adventure + local + a hot topic like yoga (no pun intended) + plenty o' self-...
BY: Devin Grant
For every local musician out there who yearns to play live at some venue, tour outside their hometown, or have their new album heard by someone, there is a small army of non-musicians that helps make...
BY: Rory Gruler