Charleston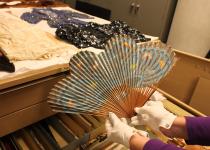 BY: Julie Wheat
A sneak peek behind the scenes at Charleston Museum!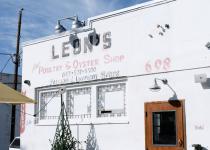 BY: Ann Kaufman
At Leon's Oyster Shop, the oysters shine, but the fried chicken does, too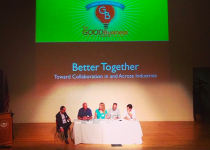 BY: Julie Wheat
Streetstyle with Julie Wheat takes a turn as she documents local business owners while they share and present ideas at the Good Business Summit, organized by Lowcountry Local First.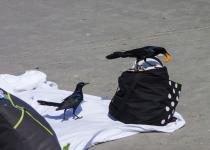 BY: Julie Wheat
Style blogger Julie Wheat has made it her summer mission to survey beach street style in the greater Charleston area. At her first stop, she finds fashion on Folly Beach.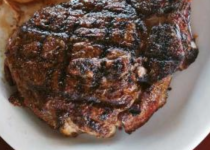 BY: Ann Kaufman
At Wild Buffalo Steakhouse, Charleston Hospitality Group's latest addition to the North Charleston dining scene, there's plenty of meat to go around from appetizers to face sized main courses.
BY: Claire O'Bryan
Have you ever wondered what to do when it comes to entertaining guests? Here's your chance to learn new recipes, and what to do with the food once you've cooked it from two Charleston experts.
BY: Hunter Boone
Comedy Central's Drunk History is shooting in town next week. Here's the EXCLUSIVE SCOOP on where, plus how you can get on camera, share your history smarts, and do what Charleston does best—get tipsy
BY: Hunter Boone
Mel Washington enlisted help from Brave Baby's Wolfgang Zimmerman, Death On Two Wheels' Alex Stanley, & others to record a seriously soulful Christmas album. Hear some (& enter to win a copy!) here
BY: Joan Perry
If Brackish Bow Ties aren't on your radar, tune in! These locally made feather ties are super cool and super unique. Here's a look, plus where to get them this weekend...
BY: Hunter Boone
Sunday night, the local power folk singer debuted a home-brewed music video for "Lost," a track off her latest album. Check out the video—plus more on Rachel Kate—here
BY: Joan Perry
You're familiar with Colonial Lake, sure—but here's a gorgeous look at it you likely haven't seen...
BY: Instant Grit
Add having a picture-perfect autumn to the mile-long list of what makes Charleston the top city year in and year out. Here are 14 Instagram pics that prove it...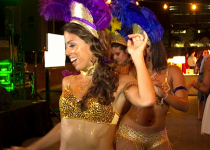 BY: Donovan Snype
Complete with scantily clad Brazilian bombshells and spirited dancing, the Children's Museum of the Lowcountry's annual gala took partygoers on a trip to Rio de Janeiro. Take a look at all the fun...
BY: Joan Perry
Have you seen it? Here's the mission behind the baby book collection, plus where you can find it
BY: Instant Grit
Imagine living in a house that had its own Wikipedia page... Welp, for their August issue, Town & Country visited one such Holy City home. Find out which—plus see a sneak peek of the story—here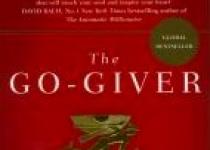 BY: Center for Women
Think you know the secret to success? Sure, working hard is important, but according to this must-read book, there's something else that's even more important... See it here
BY: Chassity Evans
Last week, a group of gown-loving romantics (myself included) heeled up and headed down to LulaKate's new King Street showroom for a sneak-peek runway event, showcasing their lovely spring collection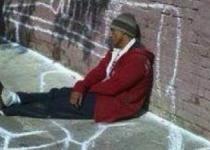 BY: Cullen Murray Kemp
I love street people. They're friendly, candid, neighborly folk. Recently, I enjoyed top-notch football banter with (and got a top-notch haircut from) my Spring Street friends
BY: Claire O'Bryan
This was a plum blog for so many reasons (i.e. oh, how we love good anecdotal hilarity at Grit) but the one thing that hooked us? We'll tell you here...
BY: Devin Grant
Need a laugh? Come on out to the Hippodrome this Wednesday night for a stellar line-up up comics to help raise funds for Joe Meli, a Charleston nightclub legend