bovagoods
BY: Elisabeth Bova
With just $12 and a bit of PINsperation, you can have yourself a new man! A new front door snowman, that is. Isn't he festive?!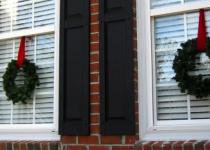 BY: Elisabeth Bova
I'll show you how to do it in minutes, without a ladder, hammer, suction cups, or even going outside. Just grab some wreaths and ribbon!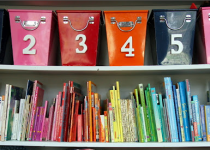 BY: Elisabeth Bova
3-D numbers add a graphic, colorful punch to our playroom. (And on a side note, Summerville still doesn't have a craft store... gasp!)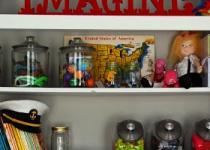 BY: Elisabeth Bova
See how my favorite primer helped me take this Habitat ReStore bookshelf from second-hand to grand!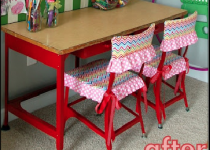 BY: Elisabeth Bova
A little spray paint and a lot of pattern take this vintage school desk from beat-up-blah to playroom perfection!
BY: Elisabeth Bova
Are your children leaving behind a trail of toys? Try a ransom box, but I'll tell you how to do it so it actually works...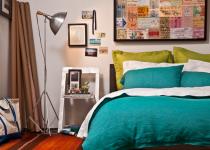 BY: Elisabeth Bova
The only thing better than wearing 100% linen is sleeping on it—here's some seriously cool bedding from my design school pal Jason Evege, just in time for our balmy summer nights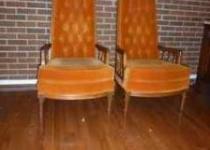 BY: Elisabeth Bova
It's too bad I already have a garage and a house filled with "deals" that I "had" to have. Some of these things are calling out my name!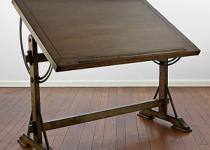 BY: Elisabeth Bova
My top picks from a recent trip to World Market