Beauty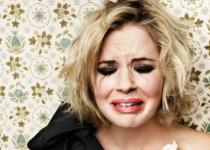 BY: Andrew C. Petersen
Arguably, breakups are one of hardest feats that life has to throw at us. Fortunately, you have me to guide you through this-because goodness knows I've been there a time or two! I don't hold the...
BY: Angelica Diaz
Who doesn't love having that elusive, sexy, done-yet-undone look for your locks? I know I do! I was recently handed a bottle of Bumble & bumble Texture Hair Crème and was very excited...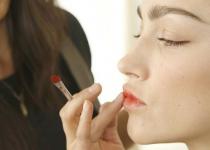 BY: Andrew C. Petersen
Would you represent yourself in court without the assistance of a lawyer? Would you operate on yourself in lieu of having a doctor? If you answered yes to either of those questions, then skip this...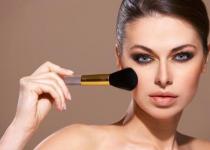 BY: Andrew C. Petersen
Ladies, nothing gives the skin more of an instant pick-me-up, the look of true rest, health or innocence, quite like a quick swipe of blush. The key is to achieve modern, soft rosy cheeks and...
BY: Andrew C. Petersen
Spring is here, baby! And how do I know? First, my car that is normally white is now a creamy mushroom soup-shade of yellow. But who cares about my car! It's the second reason that is really...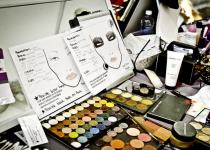 BY: Andrew C. Petersen
When Fashion Director Ayoka Lucas said we were going to Fashion Camp, she meant it, although I feel a little bit more like I just came from an episode of Survivor. We certainly had our beauty ups and...
BY: Andrew C. Petersen
On the runway and on location. From the models strutting their stuff down the runway to everyday Janes arriving to enjoy the fashion frenzy, who deserved to be seen and who should have (I am...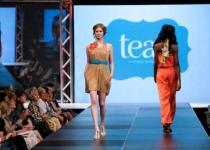 BY: Andrew C. Petersen
Fashion is in the air, my darlings! Like a beautiful cloud of glamour, Charleston Fashion Week has settled over the city. With it has also come an air of absolute excitement, anticipation, and...
BY: Andrew C. Petersen
I sat down with makeup maven, Ashley Brook Perryman to talk a little shop—beauty shop, that is—and find out what trends we can expect on the runways of Charleston Fashion Week 2012 (CFW)....
BY: Andrew C. Petersen
It's true what they say ladies, eyes are the windows to the soul. And let's be honest, they're usually the first thing a guy notices. Your eyes could have the most beautiful color or a...