ARTS
BY: Tim Brennan
This year my band released our fourth CD. We did it all wrong. Way wrong. So, for anyone who hasn't liked my review of their music, feel free to take shots at mine.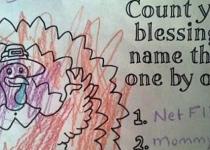 BY: Rob Kleiman
Overcome that turkey-induced trytophan coma and channel your creative energy.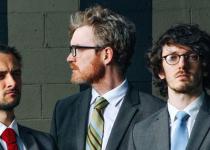 BY: Emily Haney
Johnny Delaware and Stefanie Santana open for Bombadil this Thursday at the Music Hall.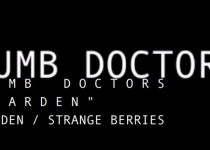 BY: Instant Grit
Experimental art/music maverick Nick Jenkins directs a lo-fi video for Dumb Doctors track "Garden."
BY: Devin Grant
Despite some rude and clueless audience members, Justin Townes Earle managed to charm the crowd at the Charleston Music Hall Sunday night.
BY: Stephanie Hunt
Art is meditation, and vice versa, for artist John Duckworth. In his riveting show Awake, he implores viewers to do much more than "view." Do yourself a favor: show up.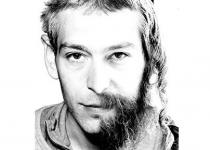 BY: Alexandra Dunlop
Matisyahu is not the man you remember from a few years back. Check out how he's changed and how his music reflects his spiritual (and literal) journey.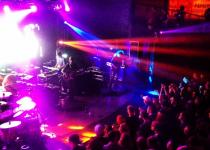 BY: Alexandra Dunlop
Papadosio is a band well worth a listen. They literally have music down to a science and know exactly how to push all your right buttons. Here's a recap from their tour stop here in Chucktown.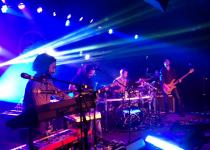 BY: Alexandra Dunlop
Check out our recap of the Pour House performance by Particle, a new brand of jam band.
BY: Instant Grit
Are you a local artisan looking to gain some recognition in the Lowcountry? Apply to be one of the CSA 2015 artists today.
BY: Joan Perry
A hidden mural in Avondale is an uncovered gem for most Charlestonians.
BY: Instant Grit
Come out for the inaugural all-day music festival at The Royal American this weekend.
BY: Stephanie Hunt
The Gibbes Museum and Society 1858 announce their latest $10K prize winner—weaving evocative hair extensions into questions of race, history, culture, and the fiber arts.
BY: Instant Grit
In this week's Blog of the Week, Hunter Gardner gives us three reasons we should all be listening to local band Shovels and Rope.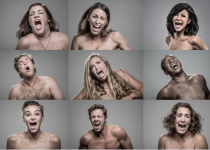 BY: Mac Kilduff
Charleston photographer Patrick Hall photographed and took video of subjects at the moment they were shocked by a 300,000-volt stun gun. The photos turned out to be hilarious and artistically awesome.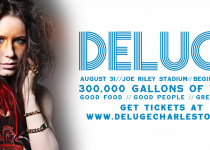 BY: Thomas Wilkinson
Kat Robichaud performed among the glitz and glamour of Hollywood as a top ten finalist on NBC's The Voice, but her August 31 performance at DELUGE promises to be a wet and wild bash more her style.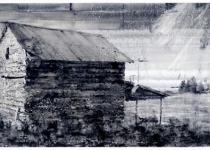 BY: Amy Coy
Young patrons groups in the art world are making a splash. Check out Charleston's own Society 1858 and what they're doing to expose Charleston on the national art scene.
BY: Hunter Boone
Spoleto ended last night with a bang heard clear across the Lowcountry as Shovels and Rope, and an amazing fireworks show capped off Charleston's biggest festival.
BY: Joan Perry
There's a mystery on Queen Street, and the clues are as big as a building. Although there's quite a bit of art on our city's walls as of late, this one seems to be a little more under the radar.
BY: Instant Grit
The pinnacle of springtime excitement here in Charleston has arrived, and is just getting started. Don't miss your chance to see everything this amazing festival has to offer.