ARTS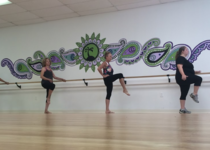 BY: Georgia Schrubbe
I'm working on debunking myths that circulate around dance. I've already tackled dance/sex ("No We Are Not Dating"), my lack of owning a dance studio ("No I Don't Have a Dance Studio"), and today I want to talk about rhythm, coordination, and "Oh, I can't dance."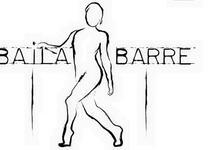 BY: Georgia Schrubbe
Because every song has a story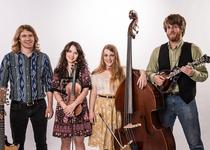 BY: Renae Brabham
When's the last time you sipped a glass of wine, slipped off your shoes, and stomped your feet in a 300 year old church?
BY: Hunter Gardner
Hunter Park of She Returns From War played a pre-album release show for her upcoming album, Oh What a Love, at The Rarebit. Park's songs come from a deep place of emotion that of course feels personal, but like any great song, also universal.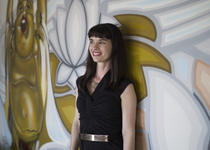 BY: Kate Vontaine
Lee Deas is the founder and Principal Imaginator at Obviouslee Marketing and her company works on some of Charleston's biggest events and with some of its best companies including the Charleston Wine + Food Festival, Cigar Row, SEWE, Family Circle Cup, Kiawah Partners, The Gaillard Center and a whole host of local and regional businesses within the creative and hospitality centric realm.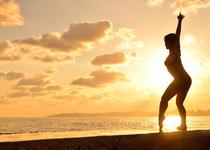 BY: Georgia Schrubbe
A self-reflection on why I am sometimes my worst enemy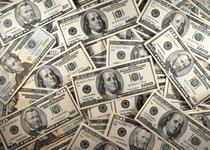 BY: Dorothea Hudson
In the fourth issue of "Meta Mag," local artists and poets explore the theme of money.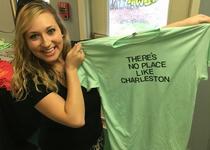 BY: Jeanne Everett
A local artist and businessman making a big movement in the local Charleston community with his "There's No Place Like Charleston" T-shirts.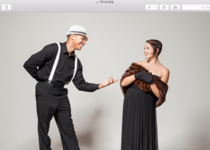 BY: Georgia Schrubbe
And other questions I have to field regarding my dance partner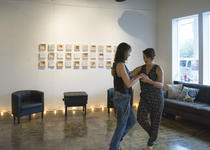 BY: Georgia Schrubbe
And I don't really want one either
BY: Hunter Boone
Seeking Veterans and Older Citizens for HBO's Vice Principals. Apply Now!
BY: Devin Grant
Eddie Hogan, one of Lowcountry music's biggest supporters, passed away late last year. This Saturday at The Windjammer friends, family and musicians will gather for a day that celebrates Hogan's life.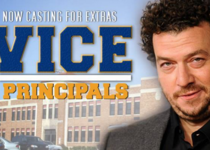 BY: Hunter Boone
HBO's Vice Principals is seeking new extras for Season 2, which is currently filming.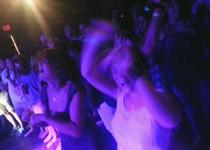 BY: Georgia Schrubbe
"You look ridiculous if you dance, you look ridiculous if you don't dance, so you might as well dance."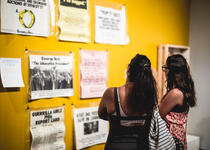 BY: Mac Kilduff
Searching The Halsey Institute's Bizarre Bazaar, the gallery's yard sale of thirty years of exhibition materials, for the perfectly odd find.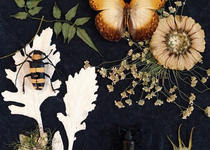 BY: Kate Vontaine
You could call her an artist, taxidermist, metalsmith, illustrator, sculptor, teacher, photographer, or businesswoman, and each time you would be right. You would think someone with such a breadth of experience wouldn't be so fantastic in each discipline, but she is.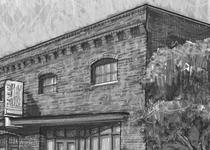 BY: Haydn Haring
Derek Ahonen's new play, commissioned by The Village Repertory Company premiers at Woolfe Street Playhouse July 31, 2015.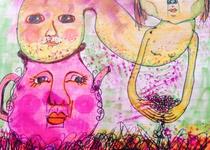 BY: Dorothea Hudson
In the third issue of "Meta Mag," local artists and poets explore the theme of spirituality.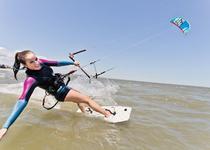 BY: Kate Vontaine
Gillian tells us how she and her father built a successful photography business in Charleston's crowded wedding market, while simultaneously launching a popular wedding blog.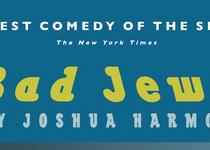 BY: Haydn Haring
"Bad Jews" is a comedy currently running at PURE Theatre on King Street. The story follows three cousins as they navigate the ways of family, religion, and love while trying to find out what's worth holding onto, and what gets left behind.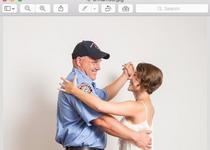 BY: Georgia Schrubbe
Salsa dancer Georgia Schrubbe teaches firefighter James Romer how to bring the heat on the dance floor.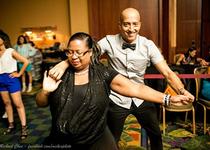 BY: Georgia Schrubbe
Charleston Latin Dance Celebrates Three Years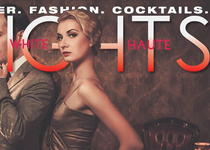 BY: Jeanne Everett
White Haute Nights at Tabbuli hosts a "Mad Women" fashion show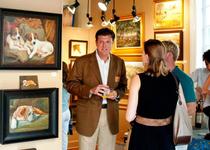 BY: Sydney Gallimore
Because the only things Charleston loves more than art are booze and food.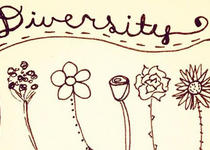 BY: Dorothea Hudson
A deep delving into diversity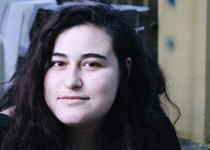 BY: Kate Vontaine
With this blog I aim to illustrate the lush variety of careers that we just never learn about in school. Hats off to all the lawyers, doctors, and bankers whose careers are so vital to our society but if you are like me the idea of a job that requires a suit and a neat bun sounds about as close to a nightmare as I can imagine for myself. I am insanely lucky to be able to be creative at work everyday and meet other women who do the same. So, with that said, meet Tory.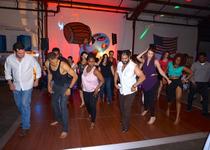 BY: Georgia Schrubbe
Dip into the diversity of salsa, a "sauce" combining cultures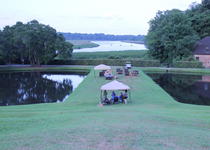 BY: Jeanne Everett
St. Paul and the Broken Bones' performance at Middleton Plantation was a perfect send-off to this year's festival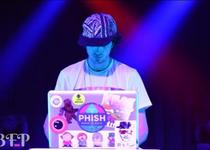 BY: Alexandra Dunlop
Jared Aaronson, a student at College of Charleston, is creating a sound all his own as a local DJ/producer under the name Collective Disparity—and redefining what it means to have a full plate on his hands.
BY: Dorothea Hudson
In the first issue of "Meta Mag," local artists and poets explore the theme of mental illness.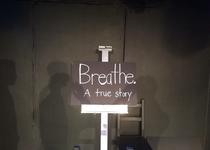 BY: Haydn Haring
Review of "Breathe: A True Story," a one man show written and performed by Brennan Reeves, telling of his life with cystic fibrosis, as well as his experience of undergoing double-lung transplant surgery.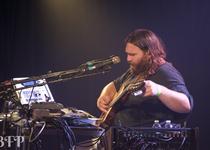 BY: Alexandra Dunlop
Zach Deputy​'s genre-defying set Saturday at The Charleston Pour House​ was a journey through the realm of musical possibility.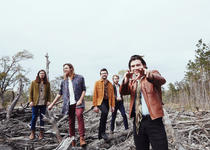 BY: Kristen Milford
Brave Baby performed an early album release show for their Electric Friends LP with SUSTO and The High-Divers at the Charleston Music Hall on May 9. The event was sponsored by BACE League of Charleston, an organization that aims to align local policy with creative culture.
BY: Hunter Gardner
Saturday's after-party for the Brave Baby album release show was a celebration of progressive change in Charleston.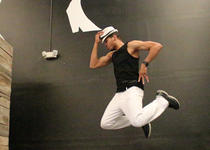 BY: Georgia Schrubbe
A glimpse behind the scenes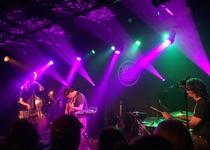 BY: Alexandra Dunlop
Keller Williams, a multi-talented artist from Washington, D.C., played solo sets two nights in a row at the Pour House on Thursday and Friday of last week. I got to make it to Friday nigh,t and I wasn't expecting to see one of the most interesting shows I've been to in a while.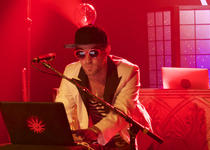 BY: Alexandra Dunlop
Random Rab and saQi played Wednesday night at the Charleston Pour House as a stop on their North American Tour 2015.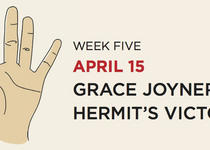 BY: Kristen Milford
Indie darling Grace Joyner and ethereal bedroom-pop artist Hermit's Victory closed out the Hearts & Plugs Redux Residency on April 15 as the final show of the five-part series. Although the residency has come to an end, the series has undeniably catapulted the Charleston music scene and has brought recognition to these 10 deserving artists. #WednesdayisthenewFriday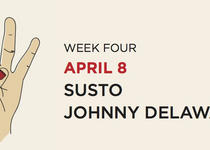 BY: Kristen Milford
Country-rock artists Johnny Delaware and SUSTO played to a packed house this past Wednesday, marking the fourth show of the Redux Residency sponsored by Hearts & Plugs. These #acidboys are here to say that #WednesdayisthenewFriday.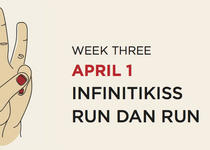 BY: Kristen Milford
Music veterans Run Dan Run and Infinitikiss played an April Fool's show at the Redux Contemporary Art Center, celebrating the official album release of Mr. Jenkins' "Greatest Hits." This show marks the third in the residency, which showcases local bands each Wednesday for period of five weeks straight. It's no joke that #WednesdayisthenewFriday.