ARTS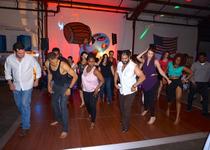 BY: Georgia Schrubbe
Dip into the diversity of salsa, a "sauce" combining cultures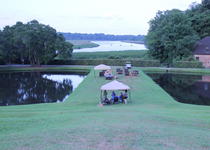 BY: Jeanne Everett
St. Paul and the Broken Bones' performance at Middleton Plantation was a perfect send-off to this year's festival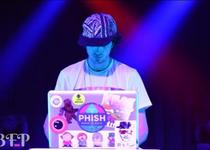 BY: Alexandra Dunlop
Jared Aaronson, a student at College of Charleston, is creating a sound all his own as a local DJ/producer under the name Collective Disparity—and redefining what it means to have a full plate on his hands.
BY: Dorothea Hudson
In the first issue of "Meta Mag," local artists and poets explore the theme of mental illness.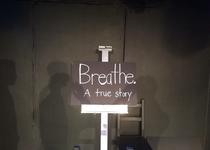 BY: Haydn Haring
Review of "Breathe: A True Story," a one man show written and performed by Brennan Reeves, telling of his life with cystic fibrosis, as well as his experience of undergoing double-lung transplant surgery.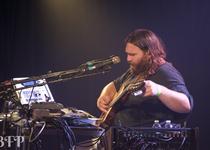 BY: Alexandra Dunlop
Zach Deputy​'s genre-defying set Saturday at The Charleston Pour House​ was a journey through the realm of musical possibility.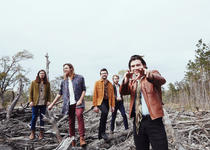 BY: Kristen Milford
Brave Baby performed an early album release show for their Electric Friends LP with SUSTO and The High-Divers at the Charleston Music Hall on May 9. The event was sponsored by BACE League of Charleston, an organization that aims to align local policy with creative culture.
BY: Hunter Gardner
Saturday's after-party for the Brave Baby album release show was a celebration of progressive change in Charleston.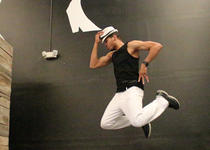 BY: Georgia Schrubbe
A glimpse behind the scenes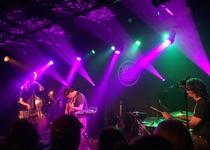 BY: Alexandra Dunlop
Keller Williams, a multi-talented artist from Washington, D.C., played solo sets two nights in a row at the Pour House on Thursday and Friday of last week. I got to make it to Friday nigh,t and I wasn't expecting to see one of the most interesting shows I've been to in a while.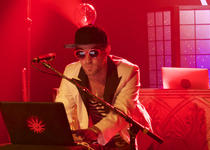 BY: Alexandra Dunlop
Random Rab and saQi played Wednesday night at the Charleston Pour House as a stop on their North American Tour 2015.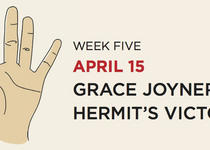 BY: Kristen Milford
Indie darling Grace Joyner and ethereal bedroom-pop artist Hermit's Victory closed out the Hearts & Plugs Redux Residency on April 15 as the final show of the five-part series. Although the residency has come to an end, the series has undeniably catapulted the Charleston music scene and has brought recognition to these 10 deserving artists. #WednesdayisthenewFriday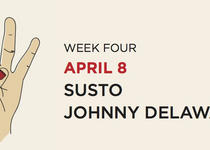 BY: Kristen Milford
Country-rock artists Johnny Delaware and SUSTO played to a packed house this past Wednesday, marking the fourth show of the Redux Residency sponsored by Hearts & Plugs. These #acidboys are here to say that #WednesdayisthenewFriday.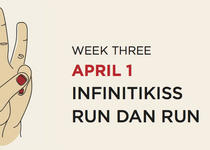 BY: Kristen Milford
Music veterans Run Dan Run and Infinitikiss played an April Fool's show at the Redux Contemporary Art Center, celebrating the official album release of Mr. Jenkins' "Greatest Hits." This show marks the third in the residency, which showcases local bands each Wednesday for period of five weeks straight. It's no joke that #WednesdayisthenewFriday.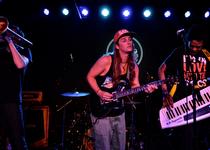 BY: Alexandra Dunlop
The musical month of March ended with a bang on Tuesday night at the Pour House with Spiritual Rez and TreeHouse!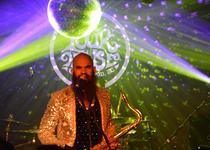 BY: Alexandra Dunlop
Saturday night at the Pour house was local award-winning band Sol Driven Train's album release party, with opener BIG Something.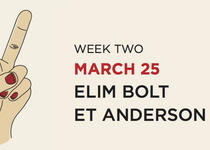 BY: Kristen Milford
Indie rockers Elim Bolt and ET Anderson headlined the sophomore show of the Hearts & Plugs Redux Residency, a five-show series showcasing 10 bands from the local music scene on Wednesdays. #WednesdayisthenewFriday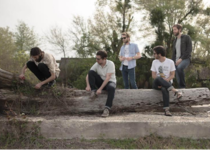 BY: Ben Grenaway
SUSTO frontman Justin Osborne talks South by Southwest, the band's new lineup, and their upcoming live album.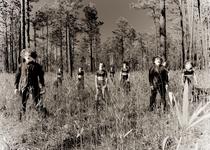 BY: Georgia Schrubbe
Dancefx Charleston's executive director discusses upcoming Edgar Allan Poe–inspired dance concert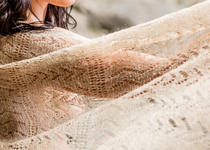 BY: Megan Bryan
Herbalist and healer Mary Wutz turned to fashion to create a line of sustainable, organic clothing that is as good for your body as it is for the Earth.