ARTS
BY: Hunter Boone
Spoleto Festival's finale was held last night at Middleton Place, home of America's oldest landscaped gardens where the crowd was patiently waiting for our favorite husband and wife duo,...
BY: Joan Perry
There is a new mural in progress on Queen Street in between King and Meeting. Anyone know who the artist is?While we are on the mural topic, with all the mural artists in Avondale, can't someone...
BY: Instant Grit
Spoleto has once again come to Charleston, but if you think you've missed it, think again. We have until June 8th to enjoy the amazing performances, the astonishing art displays, and all around joy...
BY: Instant Grit
Crowned the "Best Music Concert" for three years running by Charleston City Paper readers, Zac Brown Band's Southern Ground Music & Food Festival returns to Charleston, SC's Blackbaud Stadium on...
BY: Stephanie Hunt
At last night's private preview for the Halsey's 30th Anniversary exhibition, The Insistent Image: Recurrent Motifs in the Art of Shepard Fairey and Jasper Johns, the spotlight was on Shepard Fairey...
BY: Ayoka Lucas
Coming off the heels of Mother's Day, we thought it only suitable to spotlight one rad mama for this 5 Grams feature! Meet Stacey Bradley, mother of two (Cierah and Wyatt), married to a rock star...
BY: Joan Perry
Charleston artist Shepard Fairey is leaving his mark in an exciting way and I caught a few of the pieces of art and then happened on him in action. He was giving a talk at the Halsey Institute...
BY: Stephanie Hunt
When the art-savvy Allison Williamson started the Charleston Artist Collective a few years ago, she broadened the booming local gallery scene well beyond Chalmers Street's venerable Pink House and...
BY: Instant Grit
Remember this?This was the baby of the one and only Shepard Fairey. It is one of the most iconic pieces of political art, or any art for that matter, we've seen in the past few decades. The artist, a...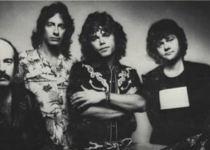 BY: Devin Grant
I'll be honest right upfront here; I've never really been a fan of the band REO Speedwagon. I don't say that in an attempt to seem trendy or forward thinking, because lord knows I'm a fan of any...
BY: Devin Grant
What a difference a couple of days, and a couple of hundred miles make. When Gillian Welch and David Rawlings performed in Charlotte last Friday night at the Neighborhood Theatre, apparently not...
BY: Devin Grant
This past weekend brought a couple of spectacular acts to the North Charleston Performing Arts Center. First, on Thursday night, the newly reunited bluegrass act Nickel Creek rolled into town for a...
BY: Devin Grant
I first saw Jordan Igoe perform a couple of years ago at one of the great music showcases the Charleston County Public Library puts on at its main branch downtown. I was struck by both her expressive...
BY: Ayoka Lucas
I've always had an affinity for June Canedo. We related on many levels, two brown girls transplanted to the states from our native countries with a keen eye for art, fashion, and female empowerment....
BY: Instant Grit
Last night the Charleston Music Hall did it's best to hold in the voice of Charleston's own Elise Testone, but it could hardly keep up. With a full 13 piece band that included horns, strings, and...
BY: Ayoka Lucas
Remember Kristy Bishop? Well, she teamed up with Camela Guevara and five other forces in the Charleston arts community to bring you Charleston Supported Art, or CSA, which just officially...
BY: Devin Grant
A couple months back, I had the opportunity to see the Broadway musical "Jersey Boys" as part of the North Charleston Performing Arts Center's Best of Broadway series. Going in, I was...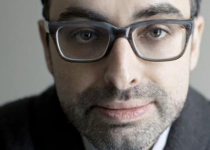 BY: Thomas Wilkinson
I once had a professor lament that for all its offerings, Charleston wants for a fervent book culture. We have much of the finer things perfected. Food and art flourish, with a healthy smattering of...
BY: Joan Perry
On my New Year's Day I slept in, walked in the drizzle at Magnolia Plantation, caught an afternoon movie on the way home, and then an early bite to eat at the Green Goat with ...
BY: Tim Brennan
The Graduate Young musicians, during this season of family gatherings, beware of those relatives and family friends trying to "help you." You don't need a job that requires a suit and tie....