ARTS
BY: Instant Grit
Modeled after the successful Community Supported Agriculture movement, Charleston Supported Art, LLC is an organization that gives members the opportunity to purchase shares in exchange for original...
BY: Joan Perry
Darwin's Secret, Avondale, Charleston, S.C. The Darwin's Secret mural by Sean Williams has been one of my favorites tucked in behind the shops at Avondale. The back alley is a mural...
BY: Instant Grit
This Saturday, Charleston hosts its inaugural BandSwap at The Royal American. What in the world is a BandSwap? "The concept of BandSwap is fairly simple – take bands with an...
BY: Stephanie Hunt
Last week, in the wake of announcements for the MacArthur Genius Awards (hooray for Alison Bechdel, whom, if you saw the CofC FunHome production, you already knew was a genius), another artist also...
BY: Instant Grit
This week, Hunter Gardner gave us three reasons why we should all be listening to local band Shovels and Rope's new albumn, Swimmin Time. We think that these reasons have merit, so here again,...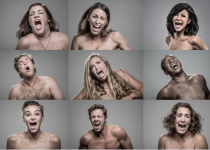 BY: Mac Kilduff
My final project for Photography I in college involved capturing a moment of realization to show genuine emotion. It was picked apart down to its very core and totally destroyed by my professor—...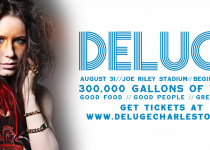 BY: Thomas Wilkinson
Millions recognize Kat Robichaud from her top ten finish on NBC's The Voice, but for many who will see her headline DELUGE on August 31, her face is familiar for a different reason. "Charleston is a...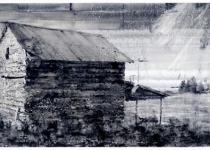 BY: Amy Coy
A great way to get to know the Charleston art scene is by joining an auxiliary group associated with one of the city's museums. These groups are growing around the country, and they provide a...
BY: Hunter Boone
Spoleto Festival's finale was held last night at Middleton Place, home of America's oldest landscaped gardens where the crowd was patiently waiting for our favorite husband and wife duo,...
BY: Joan Perry
There is a new mural in progress on Queen Street in between King and Meeting. Anyone know who the artist is?While we are on the mural topic, with all the mural artists in Avondale, can't someone...
BY: Instant Grit
Spoleto has once again come to Charleston, but if you think you've missed it, think again. We have until June 8th to enjoy the amazing performances, the astonishing art displays, and all around joy...
BY: Instant Grit
Crowned the "Best Music Concert" for three years running by Charleston City Paper readers, Zac Brown Band's Southern Ground Music & Food Festival returns to Charleston, SC's Blackbaud Stadium on...
BY: Stephanie Hunt
At last night's private preview for the Halsey's 30th Anniversary exhibition, The Insistent Image: Recurrent Motifs in the Art of Shepard Fairey and Jasper Johns, the spotlight was on Shepard Fairey...
BY: Ayoka Lucas
Coming off the heels of Mother's Day, we thought it only suitable to spotlight one rad mama for this 5 Grams feature! Meet Stacey Bradley, mother of two (Cierah and Wyatt), married to a rock star...
BY: Joan Perry
Charleston artist Shepard Fairey is leaving his mark in an exciting way and I caught a few of the pieces of art and then happened on him in action. He was giving a talk at the Halsey Institute...
BY: Stephanie Hunt
When the art-savvy Allison Williamson started the Charleston Artist Collective a few years ago, she broadened the booming local gallery scene well beyond Chalmers Street's venerable Pink House and...
BY: Instant Grit
Remember this?This was the baby of the one and only Shepard Fairey. It is one of the most iconic pieces of political art, or any art for that matter, we've seen in the past few decades. The artist, a...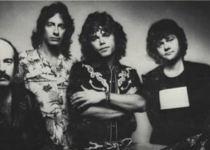 BY: Devin Grant
I'll be honest right upfront here; I've never really been a fan of the band REO Speedwagon. I don't say that in an attempt to seem trendy or forward thinking, because lord knows I'm a fan of any...
BY: Devin Grant
What a difference a couple of days, and a couple of hundred miles make. When Gillian Welch and David Rawlings performed in Charlotte last Friday night at the Neighborhood Theatre, apparently not...
BY: Devin Grant
This past weekend brought a couple of spectacular acts to the North Charleston Performing Arts Center. First, on Thursday night, the newly reunited bluegrass act Nickel Creek rolled into town for a...