ARTS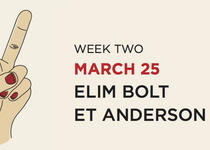 BY: Kristen Milford
Indie rockers Elim Bolt and ET Anderson headlined the sophomore show of the Hearts & Plugs Redux Residency, a five-show series showcasing 10 bands from the local music scene on Wednesdays. #WednesdayisthenewFriday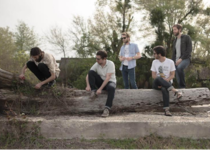 BY: Ben Grenaway
SUSTO frontman Justin Osborne talks South by Southwest, the band's new lineup, and their upcoming live album.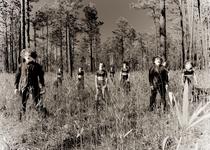 BY: Georgia Schrubbe
Dancefx Charleston's executive director discusses upcoming Edgar Allan Poe–inspired dance concert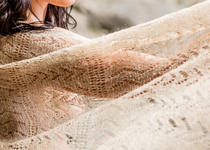 BY: Megan Bryan
Herbalist and healer Mary Wutz turned to fashion to create a line of sustainable, organic clothing that is as good for your body as it is for the Earth.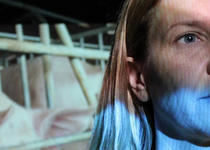 BY: Haydn Haring
HOGS at Crabpot Players is a dark and unexpected mind-bender that will make you think twice about what you thought you knew. In other words, the customer might not always be right.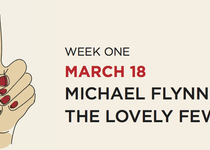 BY: Kristen Milford
Indie label Hearts & Plugs has partnered with Redux Contemporary Art Center to present Redux Residency, a five-show series showcasing 10 bands from the South Carolina music scene on Wednesday nights. Columbia-based trio The Lovely Few and solo artist Michael Flynn (of Slow Runner) kicked off the first week with a dreamy set. It just goes to show you that #WednesdayisthenewFriday.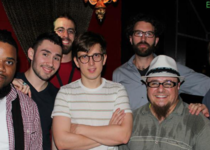 BY: Georgia Schrubbe
Get a taste of Cuba without leaving the Lowcountry.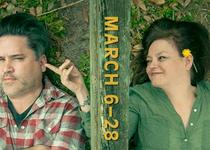 BY: Haydn Haring
PURE Theatre's production of "Outside Mullingar" is charmingly Irish and a perfect way to bid adieu to the gloom of winter.
BY: Renae Brabham
Joined by Finnegan Bell and Marci Shore, Jim Avett's sold-out show at The Society of St. Thomas & St. Denis was a celebration of song and storytelling for the young and young at heart.
BY: Kristen Milford
Libraries: They're for more than just checking out the latest novel for your wine...er, book club. Over the years, libraries have become progressive hubs where individuals can come together to learn about everything from self-publishing to cutting-edge technology, and they often offer free educational workshops, events, and seminars to encourage public participation. Enter the DIY Fest.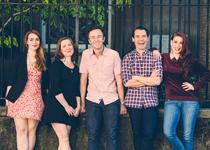 BY: Haydn Haring
You could call this a Valentine, but it's March now. This is about the time I've spent working for 34 West Theater Company. They are very good friends of mine and have taken me on wonderful adventures, so I decided to write them a love letter.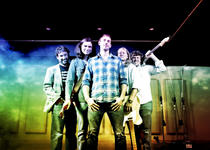 BY: Alexandra Dunlop
Dead 27s, one of my favorite local bands, prove that not only can they mesmerize onstage, but that they're also awesome dudes to talk to.
BY: Haydn Haring
Alan Bennett's "The History Boys," the inaugural production in Woolfe Street Playhouse's new SideStage black box, is a rockin' 80s play about the nature of knowledge and its acquisition and use.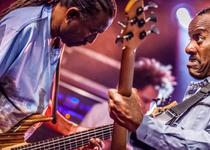 BY: Alexandra Dunlop
New Orleans, Louisiana funk and jam band Dumpstaphunk gave us not only a name to remember, but also a killer live experience at the Pour House last Saturday night.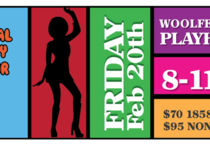 BY: Julie Wheat
Not sure what to wear to the Gibbes Museum's annual winter party, where the theme this year is Magical Mystery Tour? Well, Cavortress can help!
BY: Haydn Haring
What If? Productions presents "Thrill Me: The Leopold and Loeb Story," opening February 19 at Threshold Rep on Society Street downtown.
BY: Haydn Haring
If you know how it feels to lose an argument even though you knew you were right, then see 'Oleanna' at Flowertown Players in Summerville thru March 1. It might bring you some peace. Or not.
BY: Devin Grant
After betting that the inappropriate humor in The Book of Mormon would cause massive walkouts, Devin Grant was proved pleasantly wrong as the PAC stayed packed for the award-winning musical.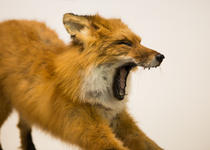 BY: Jess Spence
Becca Barnet and Michelle Jewell's collaborative exhibit at Redux is an exploration of both contrast and cohesion.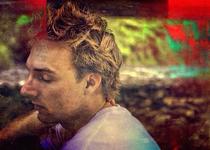 BY: Guest Blogger
A Creative Obituary for Zachary James Breitengross