ARTS
BY: Hunter Gardner
Slow Runner Brings New Monsters Out To Play Today An Interview with Michael Flynn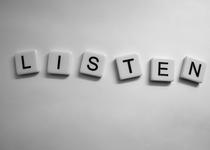 BY: Nick Moscatello
No Ace of Base's or Nirvana's here, but rather a select tandem of artists you may not have heard in the wake of the musical bounty that was the 1990's.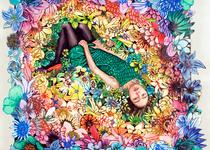 BY: Helen Mitternight
Art looks at how we see ourselves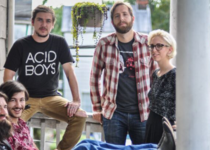 BY: Zach Bjur
Susto brings its tour with the Heartless Bastards home to Charleston Tuesday 2/23 at the Music Farm. Don't miss an incredible show.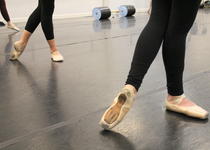 BY: Kristie Landing
Ballet Evolution's newest full-length ballet creation brims with circus magic, quirky characters, and a professional cast of dancers and musicians who will keep you on your toes!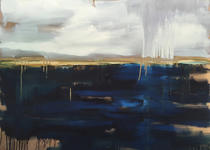 BY: Helen Mitternight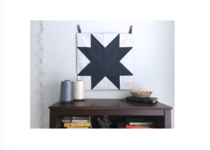 BY: Kate Vontaine
Five Five Studio is built on the traditional practices of weaving and quilting curated with her modern eye.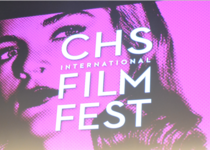 BY: Madison Moose
Sunday night filmmakers, screenwriters, and directors from all over the country gathered at the Charleston Music Hall to celebrate the winners of this year's film festival. From the moment I walked in the door it was apparent that I was among a group of talented and intelligent artists.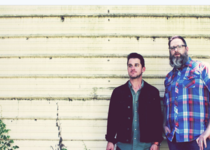 BY: Ben Grenaway
While the name may be deceiving, Youth Model isn't your typical fresh-faced indie pop band hoping to squirm their way into the hearts of teeny-boppers.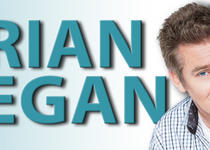 BY: Jeremy McLellan
Regan opens up about comedy, politics, passion, and the world changing around him.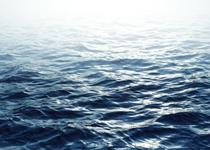 BY: Becky Millard
And so I approach the one year anniversary of the demise of not the first, but my second marriage. And I'm still pretty pissed off about it. I've sworn I was over it in many Full Moon releases, through prayer and meditation, "let it go," moved beyond it, but it is undeniably grief. And grief never really goes away, it is only assimilated into our daily lives, it's carried. So here's to grief in all its painful, soul-scooping, heart-rendering, mind-trapping beauty.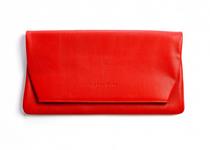 BY: Kate Vontaine
"CREATIVE PEOPLE ARE JUST PEOPLE WHO LIKE TO CREATE, I JUST LIKE TO SEE THINGS COME TO LIFE. "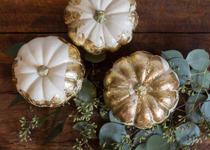 BY: Gillian Ellis
Spruce up your fall decor with this unique take on pumpkins using gold leaf.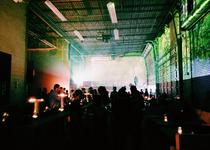 BY: Alex Keith
As I wandered further and further back in the darkness, I had the distinct feeling of Alice in Wonderland when, after growing too big, she suddenly finds herself getting smaller and smaller, everything around her seeming enormously out of proportion...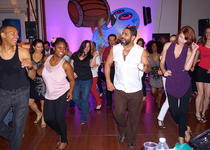 BY: Georgia Schrubbe
Why dance is the ultimate therapy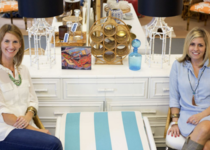 BY: Ben Grenaway
Liz Lyday and Chrissie Batten are the proud owners of Charleston's newest vintage furnishing boutique, Indigo Market.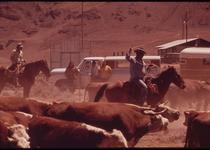 BY: Alex Keith
Your go-to guide for all things Charleston this weekend, October 23-25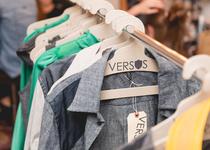 BY: Jeanne Everett
David Seay, designer of Versus Apparel, hosted a private fashion show in his home showcasing looks from his latest collection.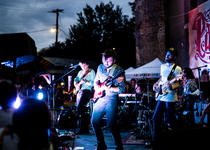 BY: Mac Kilduff
Wind through the walls of the Old City Jail to discover art installations, local eats, and live musical acts Beach Tiger, ET Anderson, Hermit's Victory, and headliner Brave Baby.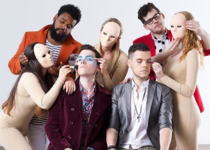 BY: Tim Brennan
I've already said I'm a fan of this band. Fine, I'm biased. Just give this CD a listen. If you hate it, tell me why. If you like it, throw the guys some cash and pay for the actual CD.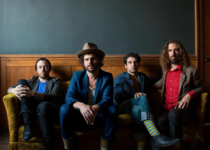 BY: Hunter Gardner
Langhorne Slim & The Law to bring their raw live performance to The Pour House this month.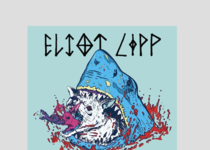 BY: Alexandra Dunlop
Eliot Lipp, a Brooklyn-based electronic music artist, came to the Charleston Pour House after ten years of global touring with opener Flamingosis to put on a memorable show for an energetic audience.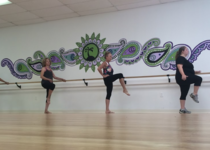 BY: Georgia Schrubbe
I'm working on debunking myths that circulate around dance. I've already tackled dance/sex ("No We Are Not Dating"), my lack of owning a dance studio ("No I Don't Have a Dance Studio"), and today I want to talk about rhythm, coordination, and "Oh, I can't dance."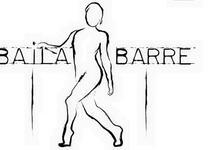 BY: Georgia Schrubbe
Because every song has a story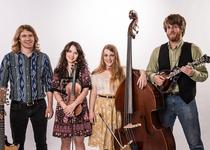 BY: Renae Brabham
When's the last time you sipped a glass of wine, slipped off your shoes, and stomped your feet in a 300 year old church?
BY: Hunter Gardner
Hunter Park of She Returns From War played a pre-album release show for her upcoming album, Oh What a Love, at The Rarebit. Park's songs come from a deep place of emotion that of course feels personal, but like any great song, also universal.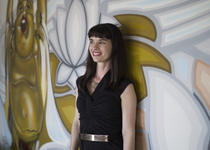 BY: Kate Vontaine
Lee Deas is the founder and Principal Imaginator at Obviouslee Marketing and her company works on some of Charleston's biggest events and with some of its best companies including the Charleston Wine + Food Festival, Cigar Row, SEWE, Family Circle Cup, Kiawah Partners, The Gaillard Center and a whole host of local and regional businesses within the creative and hospitality centric realm.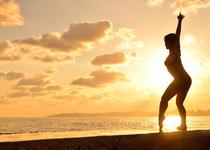 BY: Georgia Schrubbe
A self-reflection on why I am sometimes my worst enemy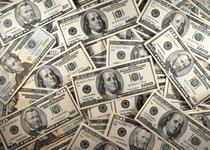 BY: Dorothea Hudson
In the fourth issue of "Meta Mag," local artists and poets explore the theme of money.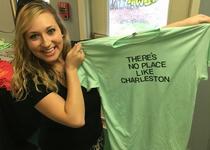 BY: Jeanne Everett
A local artist and businessman making a big movement in the local Charleston community with his "There's No Place Like Charleston" T-shirts.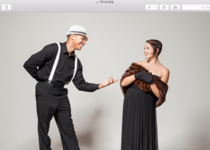 BY: Georgia Schrubbe
And other questions I have to field regarding my dance partner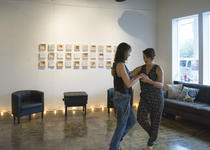 BY: Georgia Schrubbe
And I don't really want one either
BY: Hunter Boone
Seeking Veterans and Older Citizens for HBO's Vice Principals. Apply Now!
BY: Devin Grant
Eddie Hogan, one of Lowcountry music's biggest supporters, passed away late last year. This Saturday at The Windjammer friends, family and musicians will gather for a day that celebrates Hogan's life.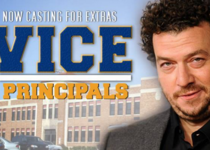 BY: Hunter Boone
HBO's Vice Principals is seeking new extras for Season 2, which is currently filming.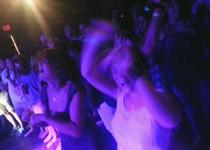 BY: Georgia Schrubbe
"You look ridiculous if you dance, you look ridiculous if you don't dance, so you might as well dance."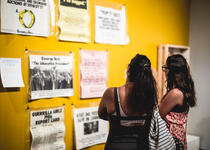 BY: Mac Kilduff
Searching The Halsey Institute's Bizarre Bazaar, the gallery's yard sale of thirty years of exhibition materials, for the perfectly odd find.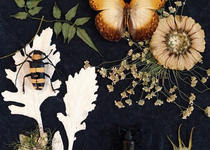 BY: Kate Vontaine
You could call her an artist, taxidermist, metalsmith, illustrator, sculptor, teacher, photographer, or businesswoman, and each time you would be right. You would think someone with such a breadth of experience wouldn't be so fantastic in each discipline, but she is.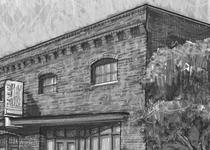 BY: Haydn Haring
Derek Ahonen's new play, commissioned by The Village Repertory Company premiers at Woolfe Street Playhouse July 31, 2015.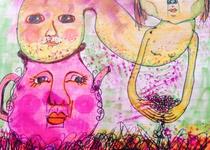 BY: Dorothea Hudson
In the third issue of "Meta Mag," local artists and poets explore the theme of spirituality.