ARTS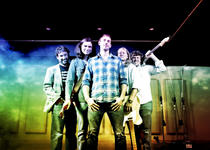 BY: Alexandra Dunlop
Dead 27s, one of my favorite local bands, prove that not only can they mesmerize onstage, but that they're also awesome dudes to talk to.
BY: Haydn Haring
Alan Bennett's "The History Boys," the inaugural production in Woolfe Street Playhouse's new SideStage black box, is a rockin' 80s play about the nature of knowledge and its acquisition and use.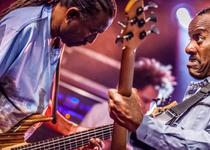 BY: Alexandra Dunlop
New Orleans, Louisiana funk and jam band Dumpstaphunk gave us not only a name to remember, but also a killer live experience at the Pour House last Saturday night.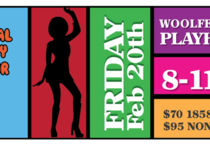 BY: Julie Wheat
Not sure what to wear to the Gibbes Museum's annual winter party, where the theme this year is Magical Mystery Tour? Well, Cavortress can help!
BY: Haydn Haring
What If? Productions presents "Thrill Me: The Leopold and Loeb Story," opening February 19 at Threshold Rep on Society Street downtown.
BY: Haydn Haring
If you know how it feels to lose an argument even though you knew you were right, then see 'Oleanna' at Flowertown Players in Summerville thru March 1. It might bring you some peace. Or not.
BY: Devin Grant
After betting that the inappropriate humor in The Book of Mormon would cause massive walkouts, Devin Grant was proved pleasantly wrong as the PAC stayed packed for the award-winning musical.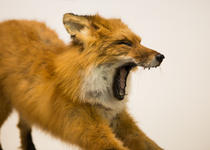 BY: Jess Spence
Becca Barnet and Michelle Jewell's collaborative exhibit at Redux is an exploration of both contrast and cohesion.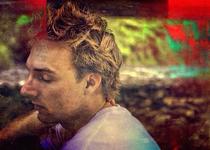 BY: Guest Blogger
A Creative Obituary for Zachary James Breitengross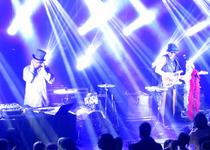 BY: Alexandra Dunlop
After an unfortunate end to their show in Columbia, SC last Tuesday, BoomBox was clearly eager to come play in Charleston and let off some steam.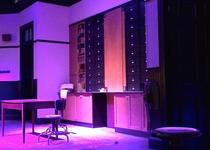 BY: Haydn Haring
Woolfe Street Playhouse was recently awarded the Carolopolis Medal by the Preservation Society of Charleston, and their new production of "London Wall" runs through Valentine's Day.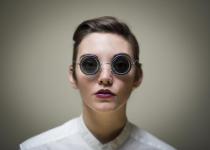 BY: Ben Grenaway
Chandler Kolb needed the edgy wit of an artist to get people to shut up and start talking about what matters. Enter Charleston artist Kyle Victory. The result? Art for the Internet.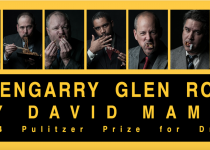 BY: Haydn Haring
Review and thoughts about PURE Theatre's production of David Mamet's Pulitzer Prize winner Glengarry Glen Ross, which runs January 23–February 14.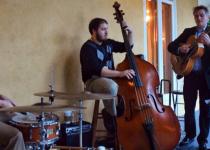 BY: Stephanie Hunt
The Inaugural Charleston International Jazz Festival rocked the weekend. A little vision, a lot of hard work, and a stellar line up paid off. (Plus, it never hurts to have Quentin's dreads and Charlton's suave gravitas in the mix.)
BY: Tim Brennan
This year my band released our fourth CD. We did it all wrong. Way wrong. So, for anyone who hasn't liked my review of their music, feel free to take shots at mine.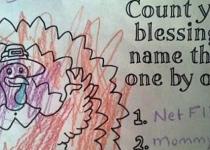 BY: Rob Kleiman
Overcome that turkey-induced trytophan coma and channel your creative energy.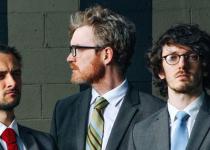 BY: Emily Haney
Johnny Delaware and Stefanie Santana open for Bombadil this Thursday at the Music Hall.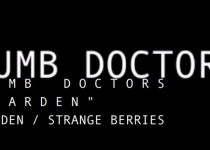 BY: Instant Grit
Experimental art/music maverick Nick Jenkins directs a lo-fi video for Dumb Doctors track "Garden."
BY: Devin Grant
Despite some rude and clueless audience members, Justin Townes Earle managed to charm the crowd at the Charleston Music Hall Sunday night.
BY: Stephanie Hunt
Art is meditation, and vice versa, for artist John Duckworth. In his riveting show Awake, he implores viewers to do much more than "view." Do yourself a favor: show up.