Andrew Petersen
BY: Andrew C. Petersen
A fabulous new beauty bar called Pink Dot has opened on Meeting Street and upon first visit, I am in love! They even have a seating area for the men—when you sit, you automatically get a beer...
BY: Renae Brabham
I am telling you that I have truly enjoyed the Grit world this year. I wish all of Charleston knew what they are missing out on by not visiting daily. It is an amazing storefront window into the...
BY: Andrew C. Petersen
Tick-tock goes the clock! As the years pile up, so can the sunspots and wrinkles. But don't fret about turning another year older—turn that frown around and embrace another gorgeous year! Like a...
BY: Andrew C. Petersen
I have been so overwhelmed lately with work, with catching up with friends, with keeping up with life, that I have let one of the most important routines in my life suffer. Cleansing my skin. Can...
BY: Instant Grit
Check out our photo gallery of last week's Gritty Awards, held on Upper King at the Rebekah Jacob Gallery (502 King Street). Click once on the picture to launch lightbox and view the captions.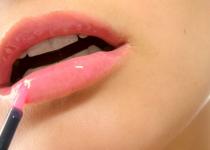 BY: Andrew C. Petersen
Ready for some New Year's resolutions you can stick to? Here we go: Time to step out of our beauty box a little with some easy, common-sense measures to get you out of your routine and refresh your...