Andrew C. Petersen's Blog Posts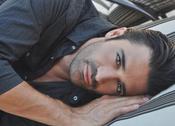 An interview with Gilles Marini of "Brothers and Sisters" and "Devious Maids"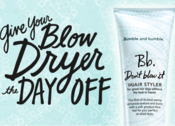 An interview with the Hair Guru of Charleston, Butch Jones, Artistic Director at Stuart Laurence Salon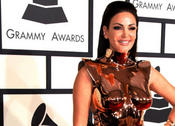 The "Madonna of Albania" talks music, the power of lipstick, and not taking no for an answer.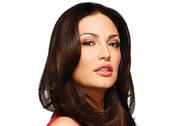 Andrew C. Petersen talks beauty with Bleona Qereti, star of Bravo's "Euros of Hollywood."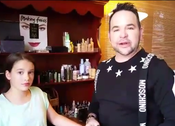 Three brushes, three products, and three minutes are all you need to achieve this easy look.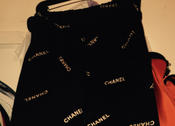 Gorgeous comes in all sizes, but the Chanel ski pants hanging in my closet do not. Uh-oh.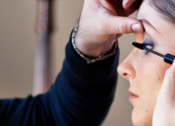 8 simples steps for looking fresh faced and fabulous on your big day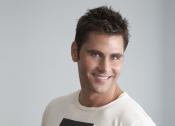 Project Runway's Jack Mackenroth opens up about HIV/AIDS activism, beauty buys, and men in makeup.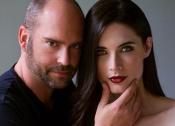 Joey Killmeyer dishes about must-have products, MAC, and Miley.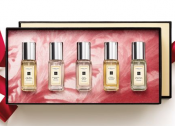 Frantically trying to finish your holiday shopping? Andrew Peterson has the scoop on a one-stop beauty shop.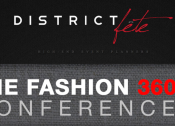 The Fashion 360 Conference brings industry experts together for a day of panels sure to get the creative juices flowing.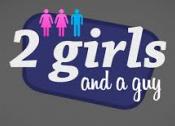 "2 Girls and a Guy" returns to Mix 96 and the Holy City this September. Andrew C. Petersen sat down with cast members Mike and Brooke to get the scoop on their homecoming this fall.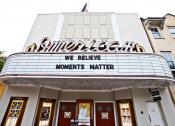 We are happy to announce that the Holy City is hosting a same-sex wedding event this summer! Learn more about the AFFA fundraiser, "Say A Big, Gay 'I Do' To A Charleston Destination Wedding" here.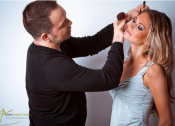 Best friends are great for a lot of things, especially advice. Our make-up expert shares his memories and gets the scoop from his Southern belle BFF on color trends, how to beat the heat, and more.
Take it from one of the best wedding photographers in Charleston, when it comes to your big day, you want your makeup to be just right. Here are some hints from behind the camera.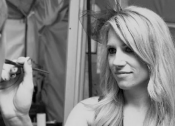 When two of Charleston's premier beauty and fashion experts get together, you'd better pay attention. Andrew C. Petersen and Ashley Brook Perryman cover everything from CFW to new makeup trends.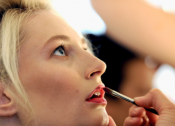 Andrew C. Petersen takes to the tents in search of this year's hottest looks at Charleston Fashion Week. Along with some old friends, and some new, he gives a recap of the night's sights and sounds.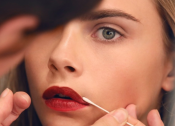 Andrew C. Peterson's Q&A brings us inside the mind of fashion pro Julie Wheat of Cavortress, and her take on makeup, clothing and accessories on and off the runway.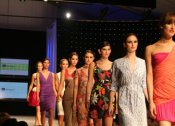 Fashion Week is HERE and if you're wondering if there are any do's and don'ts, let blogger Andrew C. Peterson tell you how to behave at the tents from his years of experience.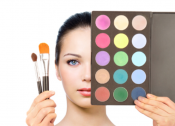 In the crazy dating game today, women ponder a million things, one of which being when they're allowed to show their significant other their face without any makeup. Well? When IS the right time?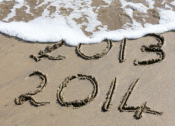 Hate New Year's resolutions? Here are some goals set by none other than beauty expert Andrew C. Petersen that will make sure your 2014 is better, brighter and absolutely beautiful.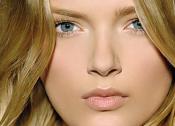 Seriously, though: just because it's (kind of) getting cooler, you don't have to accept the onset of pasty skin season. Here are three quick tips for keeping a healthy, sexy, seasonal glow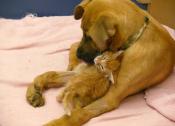 Been to this event before? It benefits Pet Helpers and it kinda rocks—here's a rundown of the black tie-slash-beach chic event, and snapshots of the partygoers (also, a link to where you can donate)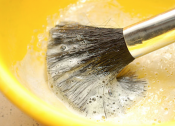 So you use brushes to get a perfect makeup application, right? Well when's the last time you've washed them? Here are the how-tos for doing just that (letting you get the most out of your investment)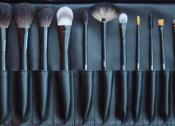 What's the difference between a blush and a bronzer brush? How about the eyeliner, eyeshadow, and brow varieties? Last time we talked about why they're all important—now let's decode that brush kit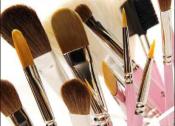 Ladies, does your makeup bag include brushes? If not, it's high time you get some. In this 3-part series, I'll tell you how to best use and store them, but first: here's why they're a must-have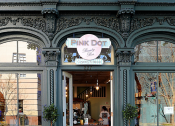 Heard of Pink Dot Beauty Bar? Better question: Heard of a beauty bar that stashes Budweiser for the gents as their gals sharpen their image? I've got a Q&A with its owner to fill you in...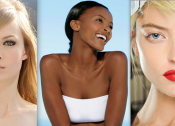 To get you ready for spring (and CFW!), I spoke with global makeup artist Juan Carlos Belmonte to learn the beauty looks on trend now. Spoiler: defined lips and eyes, and beautiful skin—SANS makeup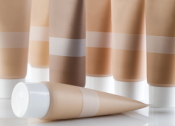 Just as you shouldn't be wearing a miniskirt sans tights this season, you shouldn't be sporting the same foundation you wore in July. Here's what to look for in a foundation that's right for right NOW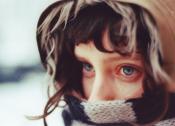 How's your face handling this drop in temp? If your skin's dull and lackluster, read on! I've got the fix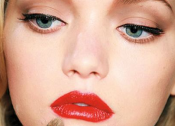 Red. Bright, bold, check-me-out red. Here are need-to-know steps to achieving the timeless, alluring look, so that you can wear the color without the color wearing you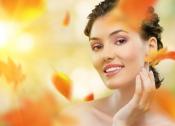 You probably have a wardrobe to suit each season, but do you have a different skin care regime and makeup routine to match?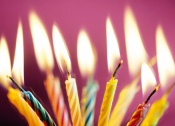 So many of us are afraid of aging, but guess what? It's going to happen. No need to fret about those candles on your cake—here are my tips and top product picks for making your youthful look last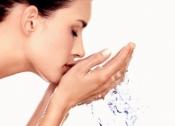 Let's be honest, sometimes you just want to crash. No so fast—here's why you should stay up a few extra minutes to wash your face (plus tips to help you do so perfectly)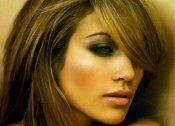 Part 1 in a series: This fall, you'll want to ditch the slutty, drag queen version of this smoldering look in favor of sexy REALISTIC daytime perfection. So listen up....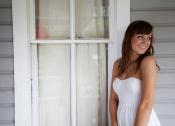 Songbird Emily Hearn's wispy sense of boho-chic style has always impressed. I chatted with the past CFW performer (and former Charleston resident) to get the lowdown on what's inside her makeup bag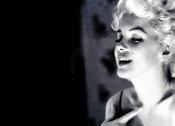 Coco Chanel, Marilyn, Dior—they've all weighed in on the power of perfume. Here are a few choice quotes, plus why, how, and where you should be wearing it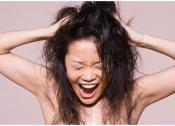 The summer's sudden upheaval of hair (the crazy, humidity-ridden kind) has me hunting down THE product to stop the madness. I've found it, so all my frizzy ladies, pay attention...
Ever wonder how J. Lo gets that brilliant glow? Or how about Kim Kardashian and her perfectly polished look? I'll let you in on one of the stars' (and we makeup artists') best-kept secrets: brightener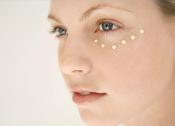 Under-eye circles and redness around the nose can reveal secrets (about your late night out or perhaps even your age), and I'm all about keeping a secret. Here are my tips to keeping things covered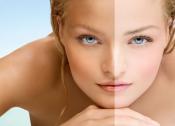 I have one word for you this summer: bronzer. Here's how to get that coveted sun-kissed glow without damaging your skin (or turning into a pumpkin)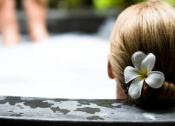 Let's be real: few things are grittier than a breakup via text. In our Blog of the Week, Andrew recounts just this, then gives us some solid product tips and wise-worded advice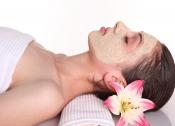 ... Put it on your face and clear your pores! Here's to not letting minor mishaps (like a breakup via text) take a toll on your physical or emotional mojo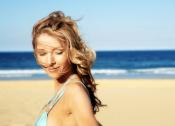 Heat-induced beauty lapses are a special shade of tragic, so how do you maintain your sexy? I'll tell you, so pour yourself a glass of sweet iced tea and take notes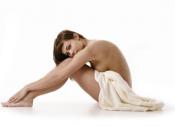 With the carefree spirit of the season in mind, let your skin breathe! Here's how to pull off "less is more" in summer beauty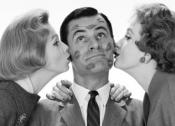 How does he really feel about your lipsticked lips, eyeshadowed eyes, and lined lids?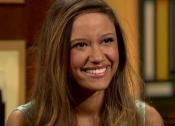 Following a chat at CFW a few months back, the young fashion phenom shares her beauty must-haves and fast fixes with me....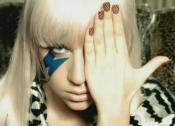 So you're repaired and rejuvenated, but to get past that breakup you'll need to take it one more brave step further. I dare you to....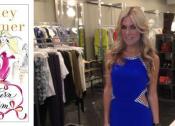 Southern girl-turned-Manhattan socialite Tinsley Mortimer came to town yesterday, bringing with her some fiction, style, and Southern Charm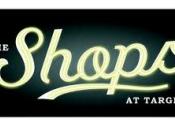 Featuring the Cos Bar of Aspen collection and a trove of beauty goodies, "The Shops at Target" launched this weekend with Cos Bar founder Lily Garfield herself descending on Charleston for the debut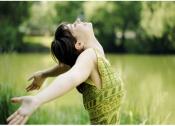 Personal relationships aren't the only breakups we're faced with. Here's some quick tips for rejuvenating your mind, body, and skin after loss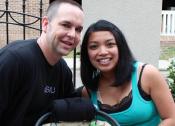 Tired of looking, well... TIRED? On-air personality and new mom Nicole Johnson of WCSC-TV shares secrets for post-baby beauty, like brightening sleep-deprived skin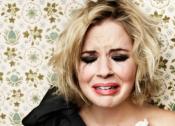 Crying a river over the end of a relationship can wreak havoc on your skin—here, follow these no-fail secrets for facing the world again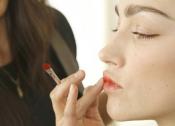 Five steps to making the most out of a makeup consultation (without draining your bank account)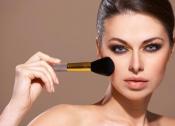 I'm gonna tell you how to apply blush properly—that means keeping the 1980s, Dynasty, and Grandma's racing stripes out of our pinking repertoire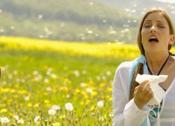 Spring is here, baby! Along with Charleston's pesky pollen. Remedy your red eyes with these quick tips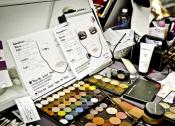 When Fashion Director Ayoka Lucas said we were going to Fashion Camp, she meant it, although I feel a little bit more like I just came from an episode of Survivor...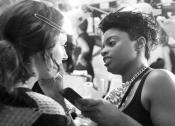 Were local fashionistas' party faces fit for a night of fashion, or a bit of a snooze. Depends on which night you went...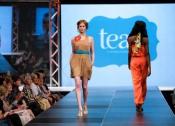 Spritz, shimmer, and shine at this year's Charleston Fashion Week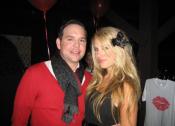 My Q&A with the show's hair and makeup creative director Ashley Brook Perryman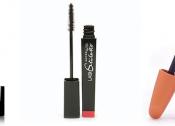 Looking for long, luscious lashes? Which mascaras make my list? Read on for my simple tips and mascara how-to's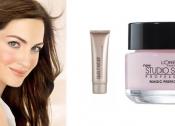 Aren't into wasting time or money on make-up? Take my advice: prep your face with primer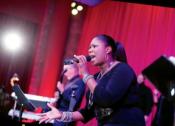 Saturday night I helped local singer Quiana Parler glam up for her performance at the Charleston Wine + Food Festival. See how to get the same show-stopping look for yourself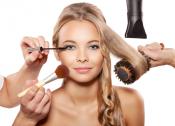 A knock at the door, a last-minute text invite—sometimes a mad dash to gorgeous is all you've got time for. Relax. Fix yourself a drink. I've got you covered....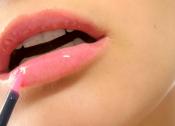 Has your beauty routine become a little too routine? Here's my top ten, must-do tips for freshening things up this year. Easy, effective—get ready to shine, ladies!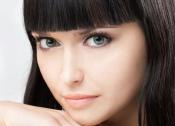 Need to work a little magic on your complexion (and pocketbook?) this season? Here are three brilliant remedies you can make right in your own kitchen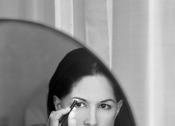 I'm still squirreling away nickels and dimes so I can afford the splurges, but guess what? Pretty doesn't always mean pricey.