The Alley
BY: Rory Gruler
BY: Rory Gruler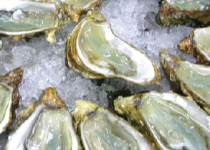 BY: Brian Wilder
In a trip from one end of The Alley to the other, you're liable to punch a bag, play flip cup, see a kid's birthday party, take a shot, do a reverse 360 slam dunk on NBA Jam, bowl a turkey, and eat...
BY: Holly Herrick
The Alley has been open since November, but it's the eats I want to talk about. The newish bowling alley housed in a former wine distribution warehouse directly across from The Post and Courier on...
BY: Instant Grit
Phew! Has it been (more than) a year already?! Last night, bloggers and friends headed to The Alley for Grit's one-year anniversary celebration. The food and drinks were...
BY: Ayoka Lucas
This StylePublic post is by Hunter Boone and Ayoka Lucas. Twin brothers Alex and Mike Faherty are on tour right now. They're not a band nor are they politicians. They are...