The Alley
BY: Instant Grit
The Alley, land of the free and home of the glazed, will open bright and early tomorrow for USA's World Cup game with Germany. Hopefully the sweet taste of victory will accompany these sweet treats.
BY: Instant Grit
All bets are off so put on your bow ties and big floppy hats, and head to The Alley this Saturday to test your luck at choosing the winner of one of the biggest horse races in the world.
BY: Rory Gruler
Blyan (Blake and Ryan) get spotted in the Holy City (they say...), we learn the FLAVA FLAV of this year's Skinful, The Pig gets carved, a new store hits King, and—of course—locals reflect on 9/11
BY: Rory Gruler
Two words: Ryan. Gosling. Well... there are other words in this week's tweets (i.e.: WTF happened on Lowcountry Live this morning? bat-crazy lightning), but downtown is too busy stalking him to care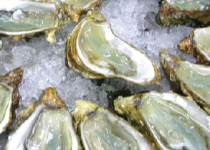 BY: Brian Wilder
Last week The Alley hosted a Stone Brewing Beer Dinner. Here's what I thought of Chef Courtney Tomer's cuisine, plus what I learned about the Columbus Street spot
BY: Holly Herrick
Think of bowling alleys as dark dives serving bad food? Here's what I loved from Home Team's menu...
BY: Instant Grit
Bloggers and friends gathered at The Alley last night to celebrate Grit's first anniversary. Click here for party pics—plus Gritty Awards!—from the birthday bash
BY: Ayoka Lucas
If you weren't at the Faherty Brand pop-up shop Saturday night at The Alley, you missed out. Here's a recap, plus some background on the twin brother designers and their eco-friendly venture