YOUR 2 CENTS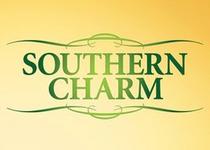 BY: Lorena Jordan
Truth is told, drama unfolds, and a baby is on the way!
BY: Renae Brabham
Water, water everywhere, and not a drop to drink.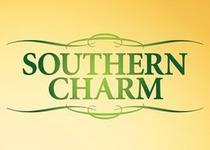 BY: Lorena Jordan
Smiling Faces, Beautiful Places, Knives for Stabbing all over the Places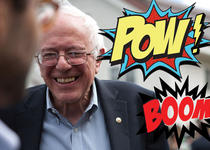 BY: Mike Grabman
Bernie Sanders is a lot like Superman, you know?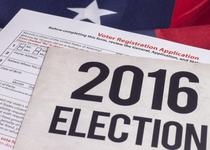 BY: Shep Rose
I've been casually following the 2016 presidential candidates for both political parties for several months now. Who the hell do you like in this putrid race for the White House?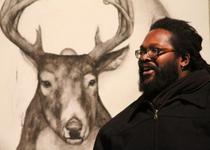 BY: Helen Mitternight
Local 616 owner Dwayne Mitchell, recently voted Charleston's best bartender, speaks out on how we hook up.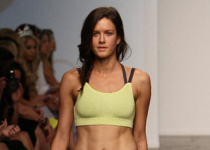 BY: Guest Blogger
In a world obsessed with body image, few companies are standing up to the issue. Guest blogger Tori Williams talks about the issue and who is actually influencing us for the better.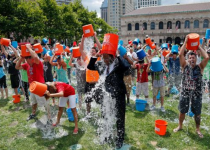 BY: Guest Blogger
Yeah, we know you think you've seen and heard enough about the ALS Ice Bucket Challenge. But, do you actually know just how much it's really helping the cause? We've got the facts here.
BY: Joan Perry
Recognize this place? Joan Perry stumbled onto Gumby on the corner of Monatgu and Pitt Streets in all of his glory this weekend for her Charleston Daily Photo.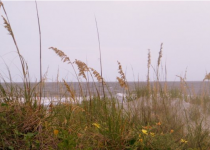 BY: Guest Blogger
Whether you're downtown or on the beach, there's bound to be sand in your house left from Folly, Sullivan's, or IOP. But that's just another one of the things we love about living in the Lowcountry.
BY: Tim Brennan
After laying down the law on his kids at his house, blogger Tim Brennan draws comparisons to Mayor Riley laying down the law on bars and restaurants wanting to stay open past 12am on Upper King.
BY: Natalie Mason
Give your dad the gift of looking his best this Sunday with these gift ideas from our style expert that will make everyone in the family happy to take him out and show him off.
BY: John F. Abess
Double bubble? More like double trouble. Blogger John Abess, along with the majority of the country, reacts to the Commander in Chief chewing gum at a World War 2 memorial service.
BY: Tim Brennan
Careful! When the clock strikes 12 midnight, and you're in downtown Charleston, you might be turned.... away from all bars. Because they're closed. Weigh in on this topic, and speak your piece.
BY: Instant Grit
Swing into Charleston's newest adventure with Wild Blue Ropes, a ropes and challenge course that will test you in almost every way possible. Reward for passing? The best time of your life!
BY: Tim Brennan
Most band names are stupid. Rolling Stone recently called "The Beatles" the worst name in rock. Dave Grohl called the "Foo Fighters" a stupid name. So, how do you make your band name less stupid?
BY: John F. Abess
Are you letting the "cost of money" determine what you place your value in? Not everything that's of worth can be bought. Here's a wake up call that will get you thinking about what you're spending.
BY: Renae Brabham
Can an online quiz or horoscope determine who you are? Read blogger Renae Brabham's journey through the riff raff of today's online test fad to find the real definition of her self worth.
BY: Instant Grit
Haven't you heard? It's National Pizza Month! So get on the phone now to order your pie, then vote here on which of the local pizzerias is your fave (for a chance to score a free 'za)...
BY: Instant Grit
Guys, today is National Cheeseburger Day. Before you get out there and order yours, take a look at 10 of the top burger spots in Charleston and vote for your fave. UPDATED! See the winner here!
BY: Instant Grit
"When the f&%$ did feminism and one-night stands become the same thing?" That and more reader reactions to last week's blog post on today's so-called hook-up culture...
BY: Instant Grit
No strings attached, BFF 4ever? Hear from journalists, college students, and singles on what dating has become, our hook-up culture, and who's steering the ship (him or her). Plus, a question for you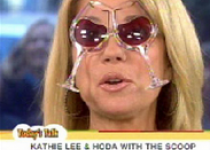 BY: Rory Gruler
Kathie Lee & Hoda are set to film this Thursday and Friday at the CofC's Cistern Yard. Riiiight... like we need more half drunk, fully Botoxed cougars prowling the streets... Here's what Twitter said
BY: Instant Grit
For the 12th and final love/loathe pair, style assistant Loren gives us an oh-so-easy way to take an outfit from day to night, plus a pair of shoes that should NEVER live in your closet
BY: Instant Grit
We're on the hunt for an outspoken, in-the-know blogger to cover the nightlife and society scene around Charleston. Read on to see what we're looking for and details for how to apply TODAY!
BY: Instant Grit
With the temps set to heat up soon, let's talk about what's apropos for spring and summer. Molly of Radcliffeborough gives one look she loves and one she'd rather not see on Sullivan's
BY: Instant Grit
Evans gives us one word for great style, and you won't find it in your closet. Plus, leftover make-up anyone? She's got words for that hideosity, too.
BY: Instant Grit
According to Rory, there's a right way to do nails and a wrong one. And by wrong we mean they may or may not be considered weapons. Here's her take on the trend (plus a hideous outfit from The Biebs!)
BY: Instant Grit
Are blazers just for boys? Wagener Terrace writer/editor Kinsey thinks not. Plus—see which fashion flop has officially made the Loathe List twice! (Hint: think Aladdin...)
BY: Instant Grit
Tights... leggings... they're pretty much interchangeable, no? NO. CofC student Kate sets the record straight with regards to this fashion fine line. Gals, take a listen
BY: Instant Grit
Tell us how you really feel! Marketing and events gal Misty says absolutely NOT to this low-crotched look. But there is a style of pants she prefers... See her sassy picks here
BY: Instant Grit
Despite it's popularity, does a big-time beauty faux pas count as a crime against fashion? Piper thinks so. She also shows some love here for The Palmetto State's People of WalMart and Joan Rivers...
BY: Instant Grit
The difference here may be subtle, but according to Chas writer Frances—boy is it a biggie. Fellas: read on to see which of these looks is hot, and which is just a hot mess (plus a bonus fashion fail)
BY: Instant Grit
What's the problem with asymmetrical skirts? Has this once-dowdy dress gone dynamite? Rachel from downtown delivers her common-sense, listen-up fashion picks
BY: Instant Grit
Is it that we're obsessed with our phones? Too much booze? What IS it that makes the dating scene in Chas considered a "barren wasteland?" Let's get to the bottom of this—start by taking our quiz
BY: Prioleau Alexander
In keeping with our current carnival of election season polls, I came up with one of my own. Bonus? You get more than two choices.... You don't want to miss it.
BY: Instant Grit
We've heard the headline from the Ocean Course: 23-year-old Rory McIlroy won the Wanamaker Trophy with an eight-stroke lead. Now we want the full story, YOUR stories
BY: Instant Grit
We want to hear from you! Vote here to help choose the cover of the September 2012 issue of Charleston mag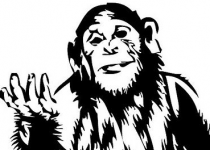 BY: Prioleau Alexander
You might not find his candid, tongue-in-cheek breakdown of the evolution vs. creationism brouhaha in any textbook, but those are a snooze anyway. And the Grit team loves a hot topic...
BY: Instant Grit
So the 60-day alcohol ban on Folly's now in effect. Take our poll and tell us what you think—and read some of the hilarious comments in response (the leash and shark comments are fantastic)