Westbrook Brewery
BY: Instant Grit
COUNTDOWN TO SUMMER! Your Grit guide to Charleston's golden season MONDAY: Summertime Dos & Don'ts TUESDAY: The Best of Poolside WEDNESDAY: Get Your Grill On THURSDAY:...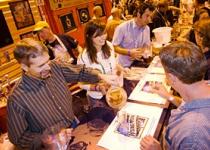 BY: Pete Preston
I was reading Issue 70 of the Beer Advocate recently and had one of those "Ah, yeah! I should do that" moments. The editors, the Alström Brothers, wrote a quick piece about the Great American Beer...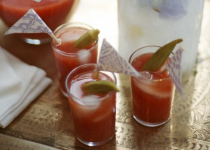 BY: Tara Guérard
Some might say the tailgate bar is more important than the food! Whatever your priority, it's key to have a stocked cooler and perhaps a fun cocktail or two to offer guests and friends who stop...
BY: Pete Preston
Forget Palmetto. They're boring (but perhaps rebranding? More on that in a second...). Let's get to know Holy City, Coast, and Westbrook breweries—the new(ish) kids on the block that are cranking out...