Westbrook Brewery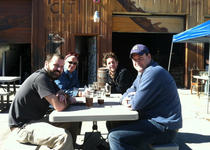 BY: Mike Grabman
I've decided to take part in the Eat Local Challenge presented by Lowcountry Local First. Follow my journey through Holy City booze purveyors here.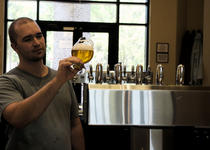 BY: Ben Grenaway
Morgan and Edward Westbrook are crafting more than exquisite beer. They are crafting the cultural grease that allows conversations to flow a little easier.
BY: Instant Grit
To round out our salty countdown series, Grit's added "Best Summer Town in America" to Charleston's list of accolades. No kidding, see for yourself... Plus SMART shark avoidance tips you need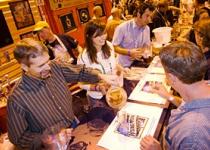 BY: Pete Preston
Beer is, at its heart, a social drink, is it not? So pull up a stool and meet your brewer—here's a quick list of South Carolina (mostly Charleston) breweries that offer tours. Go! Shake their hands...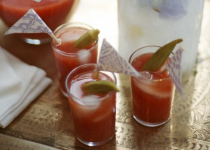 BY: Tara Guérard
Last time we talked about the fare, so let's move on to the spirits. Here are ideas for what sips to serve this weekend (including a recipe for my Seaside Bloody Mary), plus tips on how to pack them
BY: Pete Preston
Whether started from modest rickshaw roots or Daddy's deep pockets, makes no difference to me—these local folks are offering up a new school of hometown brews