Visual Arts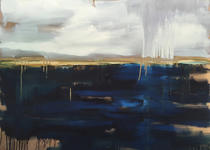 BY: Helen Mitternight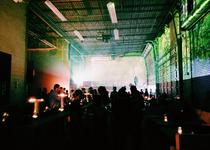 BY: Alex Keith
As I wandered further and further back in the darkness, I had the distinct feeling of Alice in Wonderland when, after growing too big, she suddenly finds herself getting smaller and smaller, everything around her seeming enormously out of proportion...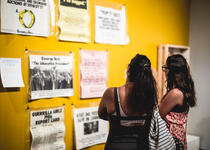 BY: Mac Kilduff
Searching The Halsey Institute's Bizarre Bazaar, the gallery's yard sale of thirty years of exhibition materials, for the perfectly odd find.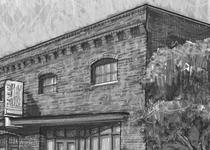 BY: Haydn Haring
Derek Ahonen's new play, commissioned by The Village Repertory Company premiers at Woolfe Street Playhouse July 31, 2015.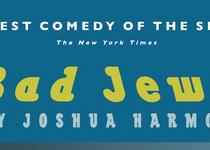 BY: Haydn Haring
"Bad Jews" is a comedy currently running at PURE Theatre on King Street. The story follows three cousins as they navigate the ways of family, religion, and love while trying to find out what's worth holding onto, and what gets left behind.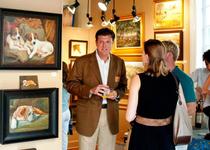 BY: Sydney Gallimore
Because the only things Charleston loves more than art are booze and food.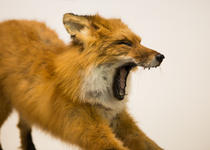 BY: Jess Spence
Becca Barnet and Michelle Jewell's collaborative exhibit at Redux is an exploration of both contrast and cohesion.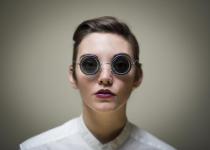 BY: Ben Grenaway
Chandler Kolb needed the edgy wit of an artist to get people to shut up and start talking about what matters. Enter Charleston artist Kyle Victory. The result? Art for the Internet.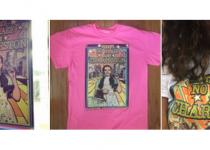 BY: Suzelle Santos
Artist Jeff Fitzharris's latest initiate gives back to the local autism community.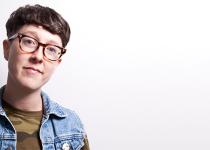 BY: Jessie Parks
Artist and activist Melinda Mead Scharstein celebrates her first solo exhibit, boiled peanuts, and Trans* Love Fund, whose ladies' arm-wrestling tournament is this Thursday, December 18, at Tin Roof.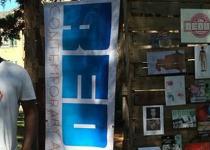 BY: Jessie Parks
Greg Colleton, Redux's director of operations, chats about gallery etiquette, the upcoming Danielle Wyckoff exhibit, and Charleston's favorite pastime—day drinking.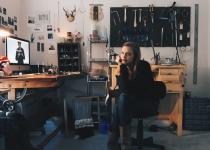 BY: Jessie Parks
Natalie Clapp talks transition: relocating from Baltimore to Charleston, changing careers, and starting her own jewelry line, Silk Bone Jewels.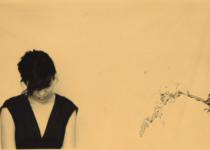 BY: Jessie Parks
Nina Garner discusses her creative process, how Charleston influences her work, and her show December 7 at the ARK in Awendaw.
BY: Stephanie Hunt
Art is meditation, and vice versa, for artist John Duckworth. In his riveting show Awake, he implores viewers to do much more than "view." Do yourself a favor: show up.
BY: Instant Grit
Are you a local artisan looking to gain some recognition in the Lowcountry? Apply to be one of the CSA 2015 artists today.
BY: Stephanie Hunt
The Gibbes Museum and Society 1858 announce their latest $10K prize winner—weaving evocative hair extensions into questions of race, history, culture, and the fiber arts.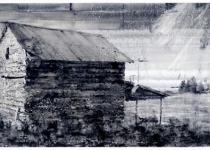 BY: Amy Coy
Young patrons groups in the art world are making a splash. Check out Charleston's own Society 1858 and what they're doing to expose Charleston on the national art scene.
BY: Instant Grit
Looking for a space to debt your artistic talent? Jericho Advisors gives local artists the opportunity to showcase their work in the company's corporate office gallery.
BY: Joan Perry
With all the art going up around town in preparation for Spoleto, it's easy to overlook some creations that have been right under our noses the entire time. Here's a little gem from Meeting Street.
BY: Joan Perry
Our city is becoming even more colorful as local, turned internationally successful artist get's the go-ahead to display his art on some of Charleston's most well known buildings. Have you seen it?
BY: Stephanie Hunt
Warning local art fans and collectors, your favorite secret stash of incredible talent at unbeatable prices is not a secret anymore. The Charleston Artist Collective is bringing art to the masses.
BY: Ayoka Lucas
Charleston Supported Art is providing amazing opportunities for artists to showcase their work. Come be a part of this nationwide movement March 6th and learn why it is so vital for our local artists.
BY: Instant Grit
Plus! Highlights from Pecha Kuchas past, including talks by Ben Williams, Buff Ross, and Heather Koonses, and where you can go to find more...
BY: Instant Grit
Got plans this Saturday? Add Mixson's Art Stroll to the calendar and sip wine, munch on hors d'eouvres, and browse the latest from local artists like Lisa Abernathy, Jay Fletcher, and Olivia Rae James
BY: Ayoka Lucas
She's a strong force in the local art scene, gathering local vegetation to prepare her eco-friendly dyes for her masterpieces. Here's a peek at her work, plus find out where you can learn her craft
BY: Ayoka Lucas
Meet Hannah Davis—founder of BANGS Shoes (whose mission statement is "Stand on Issues")—and get the scoop on a must-attend art, food, fashion, and music-inspired fundraiser happening tomorrow at Redux
BY: Molly Hutter
If, as Abrishami claims, black & white is reality and dream life is drenched in color, play, drinking, and the like... then the latter was my Saturday night at Vendue Inn's artist dinner
BY: Ayoka Lucas
Meet the director behind the short film "If You Return," featured at this year's Chas International Film Festival, and his artistic style of choice—glitch art. Plus, see the film's trailer here
BY: Ayoka Lucas
Dalia Dalili spotlights the innovative local fiber artist who teaches workshops at Spacecraft Studios, toils away at Redux, and has her hands in Charleston Garment Manufactory
BY: Stephanie Hunt
What to do on (another!) soggy day? Head to the Halsey for Spoleto's last splash, where hundreds of books, mags, & catalogues have been sculpted, sawed, stacked, whacked, carved, glued... transformed
BY: Ayoka Lucas
You're going to want to keep an eye on this girl—meet Emma DeMuth, high school freshman who's adding "levitation photography" to a list of creative pursuits that's wise beyond her years
BY: Joan Perry
Have you heard of ArtFields, an "epic Southern artfest" that's smack in the middle of a farming community just a couple hours up the road? I loved it, and will be back next year. Here are some pics
BY: Joan Perry
It was this simple, locally charming post that tugged at our heart strings this week... And yours, too—it was amazingly popular. Plus, now you really CAN vote on your favorite! There's a link inside
BY: Chassity Evans
I scouted out local talent Sarah Boyts Yoder's latest collection at the Michael Mitchell Gallery—in it I happily found a hairdo à la Georgia O'Keeffe, baby britches, and color and crosses aplenty
BY: Chassity Evans
Beachy art. Summer may be coming to an end, but you can keep it alive in your home with these colorful pieces, including one from Charleston's own Sarah Boyts Yoder
BY: Rebekah Jacob
Tips and guidelines to help art collectors of all levels select the right frame
BY: Joan Perry
Check out this brilliant banana blossom and a bounty of fruit, spotted on the upper peninsula
BY: Rebekah Jacob
In addition to starting those French Quarter Art Walks we all love to roam, the matriarch of the local gallery scene—Nina Liu—has helped turn Charleston into a forefront art Mecca of our region
BY: Joan Perry
Charleston's only windmill watches over boaters putting in at the Wappoo Cut boat landing
BY: Instant Grit
Grit bloggers Rebekah Jacob and Stephanie Hunt schooled us in just what it means to support something worthwhile, like Charleston's arts community