Tara Guerard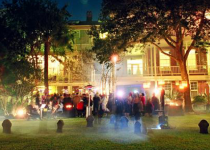 BY: Tara Guérard
Sharing the spookiest of party tips for your Halloween-themed celebration!
BY: Instant Grit
Have a ticket to next weekend's Wine, Women & Shoes? With vendors like C. Wonder, shoe models including Tara, Chassity, and Natalie, and proceeds supporting a SC nonprofit, you won't want to miss it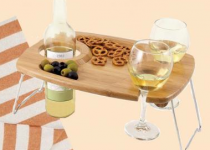 BY: Tara Guérard
Tomorrow, summer's official. And what better way to greet the season than with a perfect outdoor picnic? Get Tara's tips for one here...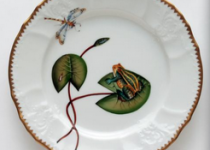 BY: Tara Guérard
Brides- and grooms-to-be (and anyone else looking to spruce up a drab dining room table)—have you seen what's in our local shops in the way of china and glassware? Here are two great resources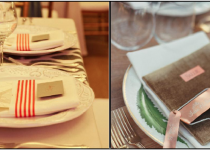 BY: Tara Guérard
Part One of my holiday entertaining inspiration is here: I've got good-looking tabletop ideas like mini-souffles, velvet-wrapped menu cards, and more. What will YOU do with your holiday table?
BY: Renae Brabham
A near year-end review of my go-to blog site (Editor's note: We SWEAR we didn't bribe Renae to write this)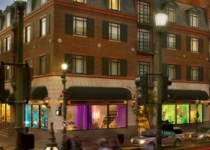 BY: Tara Guérard
As candles are one of my entertaining must-haves, the recent grand opening of the Colonial Candle flagship store proved to be an "enlightening" event!
BY: Rory Gruler
Since the news broke via Twitter, it's no surprise that Ryan and Blake were a big buzz. Plus, Jet Blue's coming to Chas; Apple drops the iPhone 5; and thoughts, prayers, and thanks go out on 9/11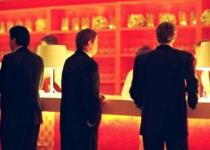 BY: Tara Guérard
Full selection or just beer and wine? Some quick inspiration for rethinking your bar setup for your next party
BY: Instant Grit
We've got FRESH new details on Ryan and Blake's Cotton Dock wedding last night, including which GRIT blogger planned the bash and who served up the fancy creamed corn. Get it here...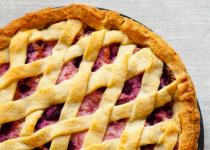 BY: Tara Guérard
With the kids headed back to school, you can spend a little of that extra me-time in the kitchen—I suggest bringing these two books with you, if nothing else