spring fashion
BY: Desmond Kinlaw
The start of summer is here! I've got good-looking gear for this weekend's activities, plus some cool stories on local brands
BY: Desmond Kinlaw
Ever notice how some guys can rock a blazer in 90 degrees and still look as cool as the other side of the pillow? Here's their secret....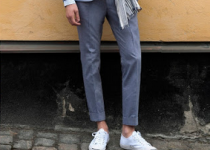 BY: Desmond Kinlaw
Time to box up those boots and opt for footwear more apropos for spring, like white canvas sneakers. See my top picks for any budget from Converse, Keds, and K-Swiss (they're cool again, I swear)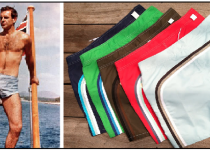 BY: Desmond Kinlaw
In Charleston, beach season means business... hit the sand with a solid look like Sean Connery in lieu of that unflattering parachute/back-fat look (not good). Plus, the one mistake that trumps all
BY: Chassity Evans
Muted neons and beach-inspired prints made spring come early at designer Lindsey Carter's chic backyard fete. Read on for a look, plus a promo code to score 15% OFF the Troubadour spring collection!
BY: Natalie Mason
Milly vs Old Navy. Get the Milly look for a fraction of the price at Old Navy
BY: Chassity Evans
Marni for H&M, ASOS SS12 Salon Collection, and DVF for Gap: these collections hit stores in March, and trust me, you don't want to miss them.